Hi everyone,
It's Oliver & Renegade here today together for a change! : D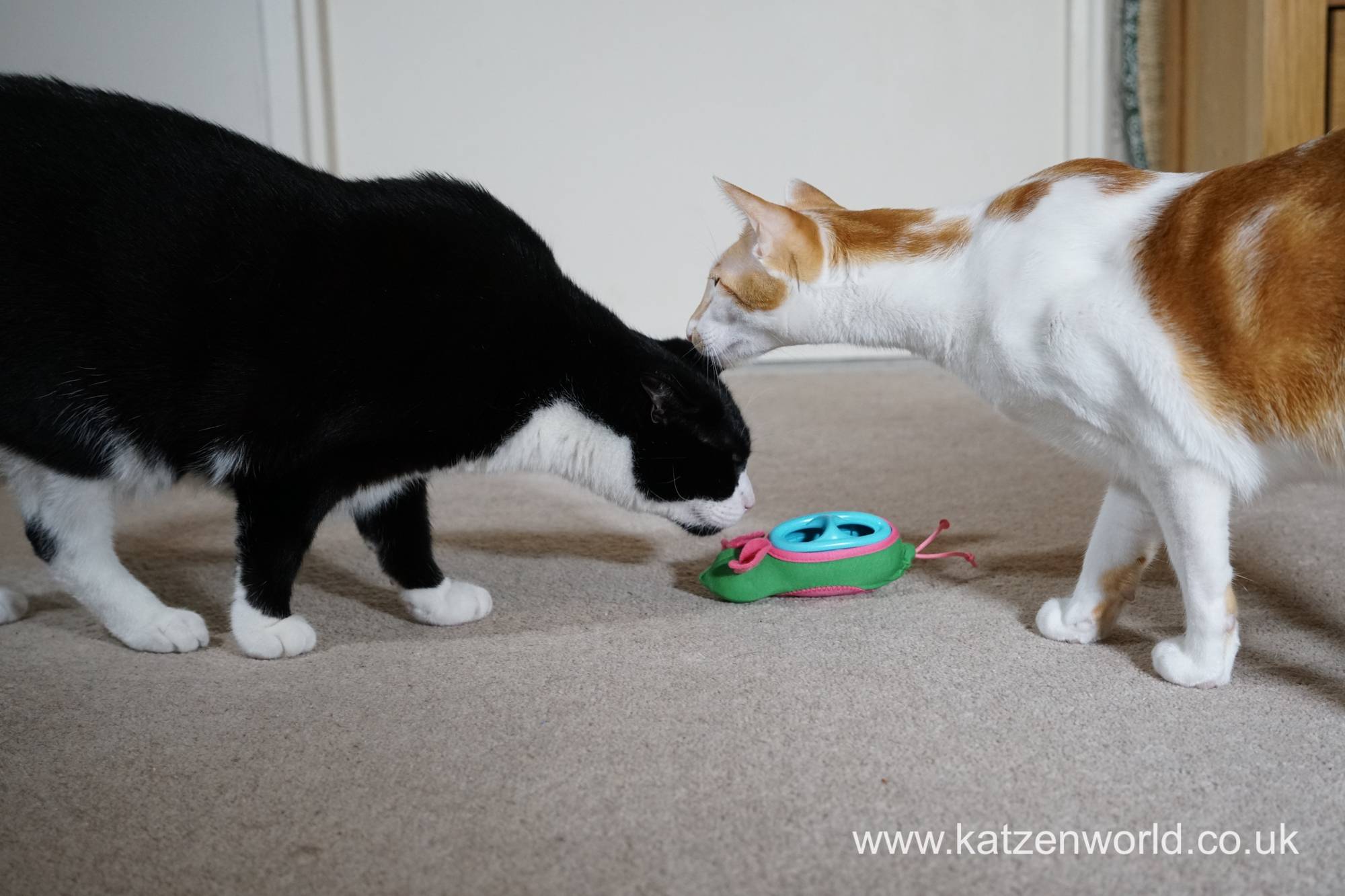 Renegade: That is MY mouse!!!!
Oliver: Nope. you had it first last time! Today it's mine
Oliver: Hmmmmm how did you get something out of this?
Renegade: Let me, let me, let me! I can show you how! 😀
Oliver: No…. last time that meant that I got not a crum of the food! :O
Oliver: *Thinking very hard* How did Renegade get the food out of these again…. hmmm…. oh yes I know!
Oliver: A little bit with the paw on that side… and a bit more on the other…
Oliver: Not too quickly… or the mouse might wake up and run away…
Renegade: I really don't think those mice are going to run anywhere brother. ;o
Oliver: At last! I've got some food out of it. 😀
Renegade: I could have done this much quicker…
Oliver: Thank you little mouse for all that nice food. 😀
Oliver: Right! Now I am happy. 🙂
Renegade: Time for me to hunt another mousey… 😮
Oliver: You should but not mine! Because hunting is very important for us cats so if you can switch over to the Doc & Phoebe's Co Indoor Hunting Feeder you should! It'll help enrich your cats feeding time and make them happier. 🙂
Signed by,
His Meowjesty King Oliver the Maker of Mischief
&
His Meowjesty Prince Renegade the Creator of Chaos and Grandest of Connoisseurs
Advertisements
The full range of Necoichi raised bowls and accessory now available @ Katzenworld Shop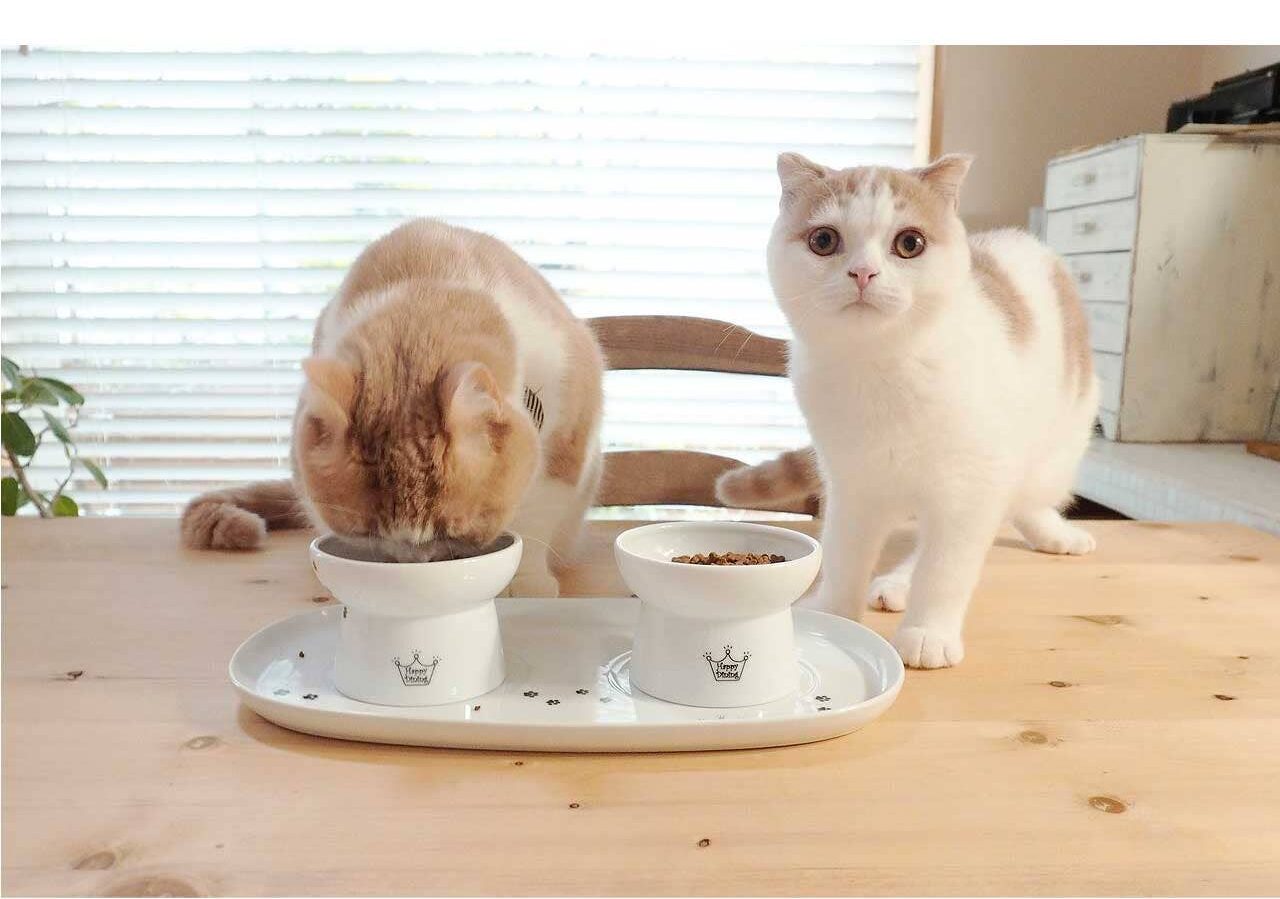 We regularly write about all things relating to cats on our Blog Katzenworld!
My partner and I are owned by five cheeky cats that get up to all kinds of mischief that of course, you'll also be able to find out more about on our Blog
If you are interested in joining us by becoming a regular contributor/guest author do drop us a message @ info@katzenworld.co.uk .