Greetings Katzenworld Readers!
Last time, we took a trip to the North and visited four wonderful cat cafes.  Today, we will journey across the Midlands (name for the central part of Great Britain) and visit four additional kitty havens.  They are vastly different in their focus and mission, but all delight in their own way.
The Neighbor's Cat visited twelve UK cat cafes in November, 2017.
Tabby Terrific:  Tabby Teas Cat Cafe, Sheffield
I met a lot of wonderful people on my cat cafe tour of the UK, but Charlotte from Tabby Teas stands out.
A fun, energetic and kind cat-lover, she was born to run a cat cafe and her personality and thoughtful nature is apparent in the atmosphere of the cafe.  It's a modern, industrial-chic space with concrete floors, exposed brick walls, cool furniture and large sunny windows.  The open coffee bar area gives the space a center of gravity, much like how guests gravitate to the kitchen at a party.  It was all so inviting and charming, but I was also impressed by the sense of community present- a vibe the big coffee chains seem to force, but at Tabby Teas feels completely natural.
While they have the human element on lock, it's clear a lot of effort has also gone into creating a feline-friendly environment.  I loved the vertical nature of the room with plenty of elevated spaces and cushioned sleeping spots for the cats.
Speaking of kitties, there are twelve permanent residents at Tabby Teas, all so lovable and social, it's hard to believe they were rescues!   Olaf is the star, a gorgeous long-haired ginger with a playful personality, but some of my other favorites include Vince, a beautiful white cat that is also hearing-challenged, Tripod, a three legged, belly-rub-loving tabby and one of the best cat names of all time, Jigglelump, a short-haired ginger with a serious taste for cake.
While I love cats first and foremost, I love coffee nearly as much and have sadly consumed many cups of inferior cat cafe java.  So you can imagine how thrilled I was over my cup of Frazer coffee, a local artisan roaster that clearly knows what they are doing.  Not to be outdone by the coffee, the cakes were also excellent, especially the Victoria Sponge– I can attest that I have not a tastier slice in the UK!
But what really sets Tabby Teas apart from other cat cafes are the people.  All of the staff are lovely (including her husband, Michael), but Charlotte is exceptional.  I was able to speak with her at length about all things cat cafe, which was such a treat since there was often a language barrier when I visited cat cafes in Asia.
While they have only been open since July, 2017, Charlotte was a wealth of knowledge as we discussed how to create a cat-friendly space (lots of places to get up high), how she was able to do an open coffee bar area (food is all prepared off-site), the animal charities she works with (Mill House Animal Sanctuary& Pet Samaritans) and, of course, loads of stories about the cats.
Sheffield might not seem like the place to find one of best cat cafes out there, but Tabby Teas excels in all areas.  I can only encourage you to go and see for yourself!
For complete cafe details, click here.
Curiosity Rules:  Curious Cats Rehoming Center & Tea Room, Derby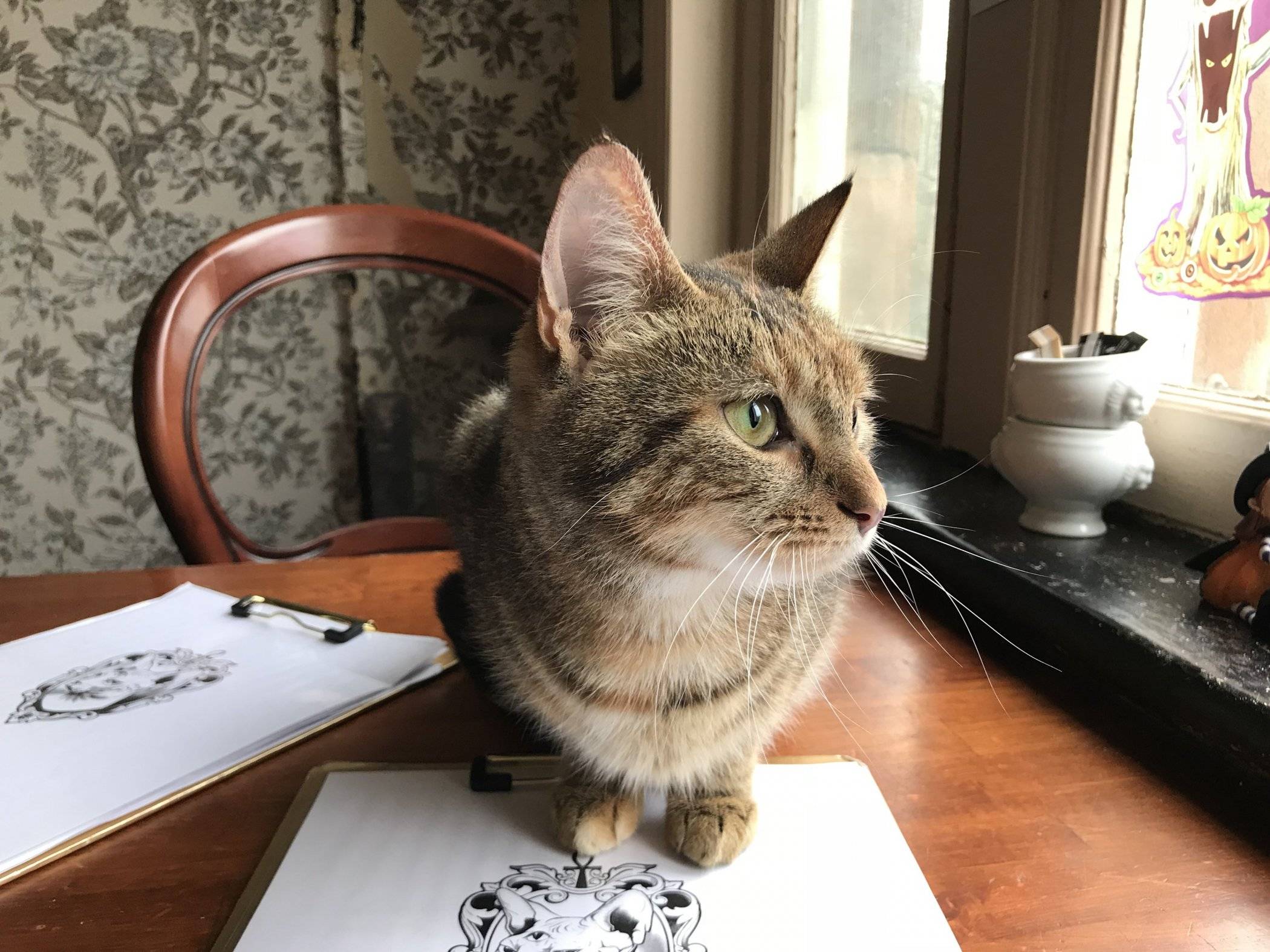 I'm a huge fan of those who dare to be different.
As a full-time traveler turned cat cafe reviewer, I know it's not always easy to choose the path less trodden and that's why my heart holds big love for Curious Cats.
The cafe used to be called Lady T's and realizing they were not like other cat cafes, the team decided to embrace their differences by focusing on being the only non-profit cat cafe in the UK (with an aim to become a registered charity).  Unlike other cat cafes that have rescues, Curious Cats takes in those that are truly forgotten.  Old, sick or injured?  Missing an eye?  Fur has seen better days?  All are welcome in this inclusive cafe and I'm tearing up just thinking about it.
The day we visited, we had several sweet kitties decamp to our table for a warm lap and personal attention.  We gave them plenty of extra cuddles and found it very difficult to leave even though the time on our parking meter was up.
There go the tears again.
It's not that Curious Cats is sad, but rather I have a tender heart when it comes to unwanted/ abused/ abandoned felines.  If you have ever had a cat in your lap that has had a tough life, but then looks up at you with peaceful contentment, how can you not mist up a bit?
Why don't I discuss the other aspects of Curious Cats while I grab a tissue?
The facility is set up over multiple floors as a proper old-fashioned tea room although I loved how there were some quirky design elements such as masks and fun photos.  Seeing as it was Halloween, however, that might have just been holiday decor.
This cheekiness extends to their logo (one of the coolest cat cafe logos ever!), a tattoo-esque image of Alan Wrinkleman, Sphinx extraordinaire and resident mascot.
That's Curious Cats.  Civilised and edgy in equal measure.
I must mention that the staff are absolute angels- polite, kind and helpful.  Also, the quality of our order of a latte and coffee was excellent.  Yes, it's a touch on the catty side, so if you have allergies, I'm sure there's a Costa down the street to help you.  But if you care deeply about cats and want to help the least fortunate of them, pay a visit to Curious Cats and consider an extra donation for these cat cafe mavericks.
For complete cafe details, click here.
Circle of Friends:  Cat Village North, Chesterfield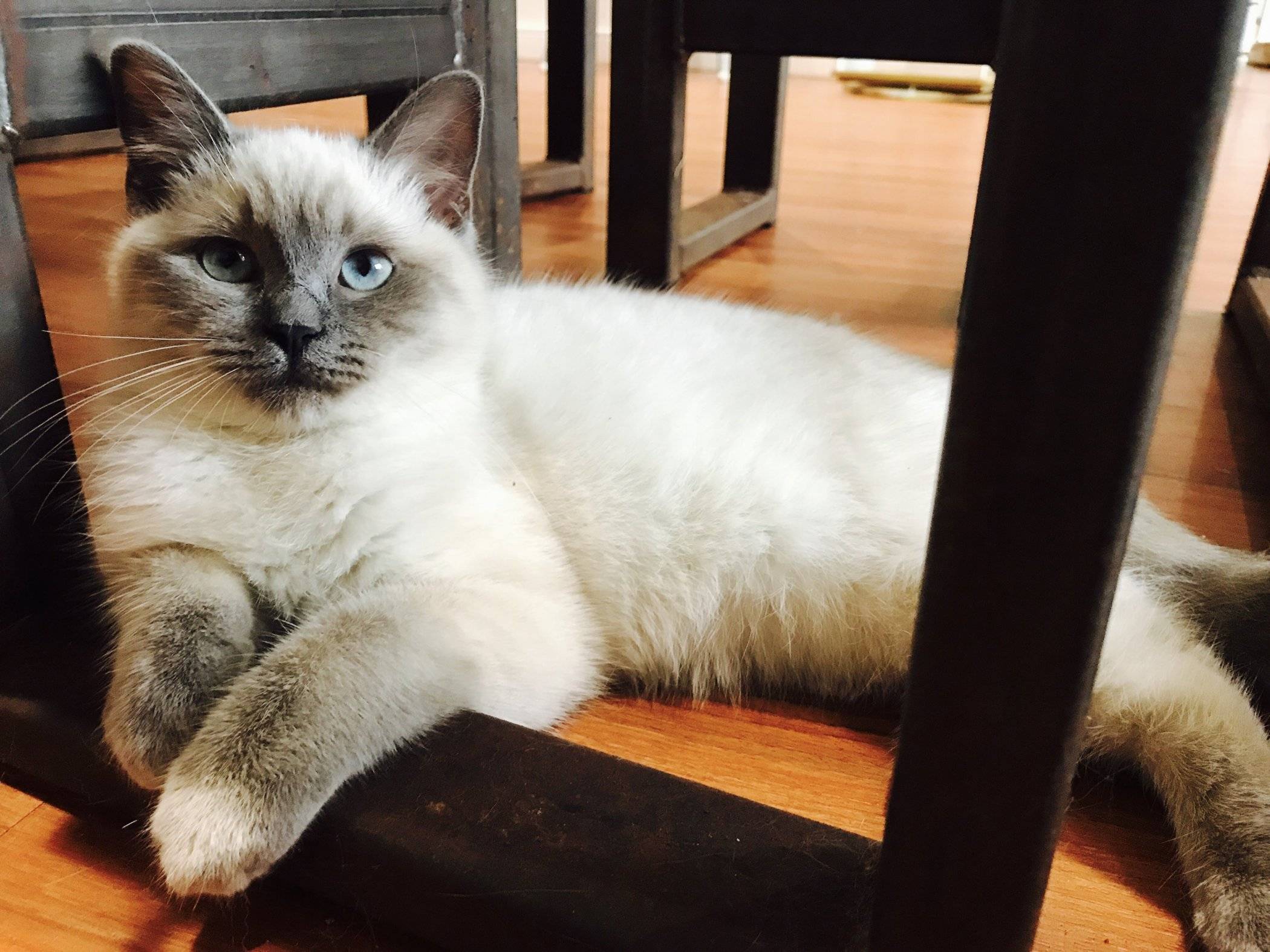 It felt like we were visiting old friends.
Which is strange because I had never been to Chesterfield before, but when we pulled into this attractive market between Derby and Sheffield, I was instantly comfortable, a sneak peek of what was to come.
Adam, the cafe owner, and Midnight, the Queen of Cats greeted us as we walked in.  I was immediately bewitched by Midnight, a gorgeous Maine Coon female that is not afraid to look you directly in the eye.  In addition to welcoming every customer that visits Cat Village, she walks the floor like a seasoned cat cafe professional, checking on guests and making sure no lap is empty for long.  Beautiful, outgoing and uber-intelligent, she is an incredibly special cat.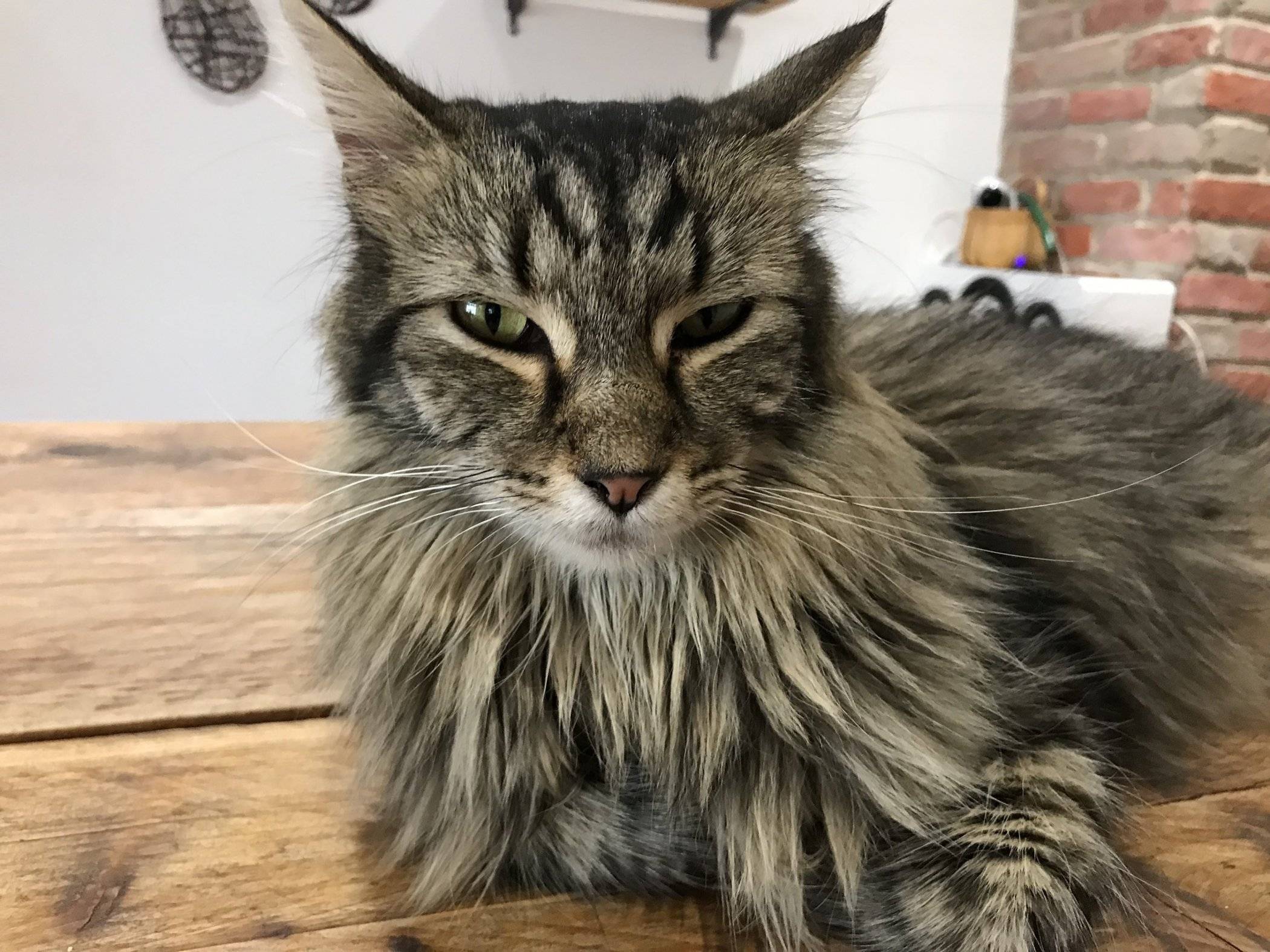 That is just one of the many unforgettable felines at Cat Village North.
Amiable, genial, affable, affectionate.  The kitties of CVN are beyond friendly and this particular clowder ranks at the top of friendliest cat cafes in the world.  In addition to Midnight, there was Gizmo, an adorable Birman kitten, Indie, an impish short-haired ginger and Mishka, a gorgeous Persian mix.
In between going ga-ga for these cats, we ordered a toastie, carrot cake, coffee and tea.  The quality was excellent, especially the tea which is Damman's brand.  The cats were a bit thick when the food arrived, but they have clever nets that protect your snacks from potential thieves.  We sat at the big wooden plank table and took in the surroundings, a pleasant rustic vibe with lots of warm wood and exposed brick.
We were lucky to arrive during a break in the action, which allowed Adam, a kind-hearted cat lover who believes in the restorative power of being in the presence of felines, a chance to chat with us about the kitties and all things cat cafe.
It was such a lovely afternoon, we didn't want it to end, but eventually, after a few extra cuddles, we dragged ourselves away.
If you looking for a different kind of cat cafe, with a memorable and personal experience, Cat Village North is the place to find it.
For more cafe details, click here.
Hello Kitty:  Kitty Cafe, Nottingham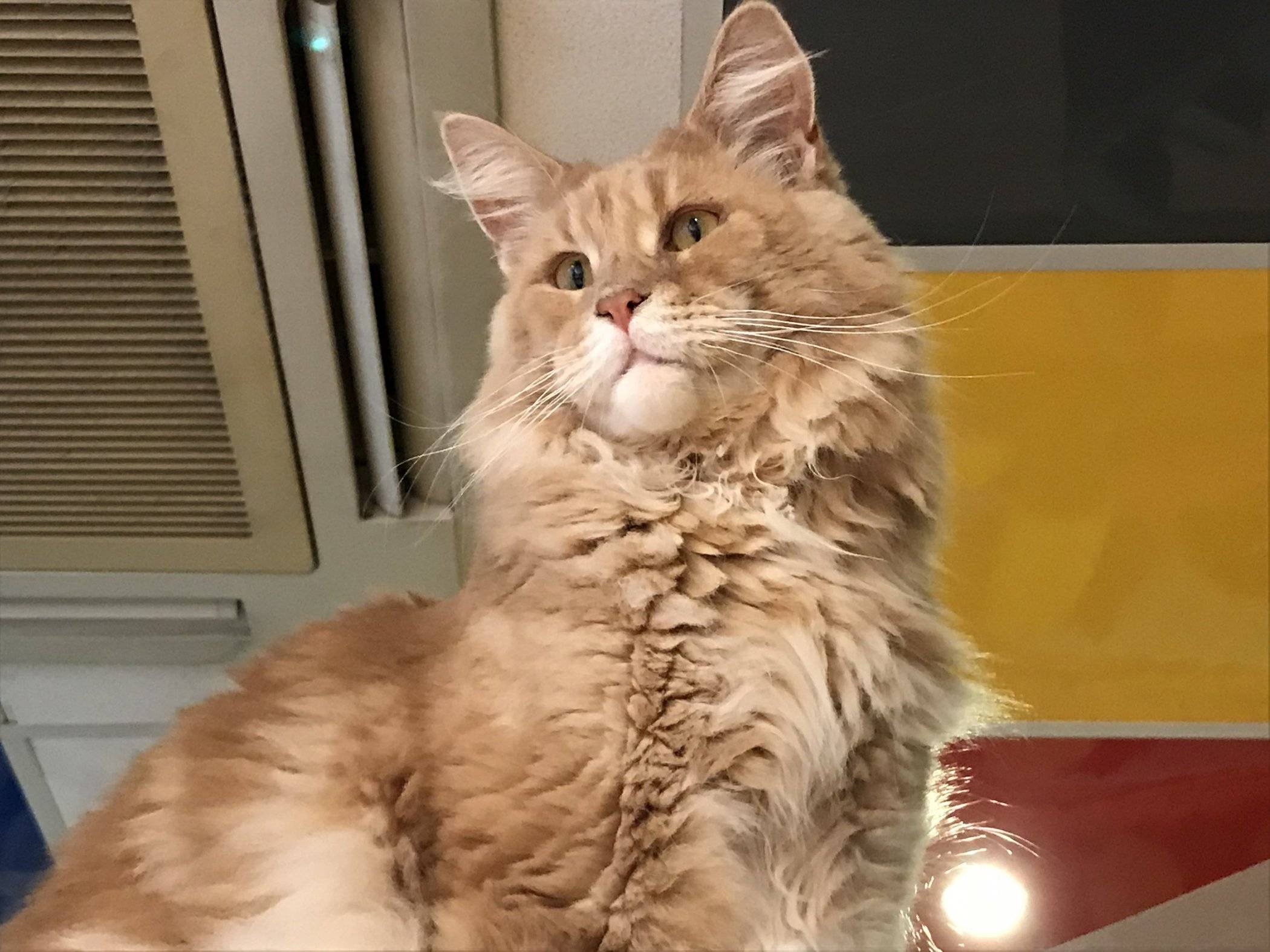 The word has gotten out about Kitty Cafe!
We arrived when the city centre traffic was getting a bit thick, but it was nothing compared to how lively it was inside this popular Nottingham cat cafe.
I was gobsmacked over the busyness for two reasons.  First, because unlike most cat cafes, it's an enormous place (the staff even wear headsets to communicate with the front desk!!) with seating for a minimum of 50 people.  Second, it was 3:30 on a weekday afternoon (I discovered later it was 'half term', a British phrase for school break).  It was full when we arrived and we waited a few minutes before being seated in the back room.
A seasoned cat cafe veteran, I found myself in the strange position of not knowing what to do.  Yes, the facility is nice, clean and comfortable.  Yes, the staff are friendly.  Yes, there is a large menu of delicious food and drink to choose from.  And, yes, there are many, many cute kitties, especially Heathcliffe, an enormous ginger with paws so large, it suggests he might have a recessive lion gene!
However, the crowds had thrown me off my game.  There were so many people (it felt like it was a competition to get the attention of the cats), most of the kitties had run for cover.  The few felines that remained were hopelessly surrounded.  I looked around and saw one fluffy gray cat heading for the quiet corner of an unoccupied couch.  When I got up to take a photo, the expression on her face (see below) was very much celebrity-hounded-by-paparazzi, as if she was saying 'Must you do that?'
Ashamed, I sat down and decided to sip my latte and enjoy the surroundings instead.  Cute, colorful and quirky, Kitty Cafe's decorator has done a tremendous job.   I was also impressed by the quality of the food and the great service from the professional staff.  If you were looking for an fun, entertaining and satisfying outing with a friend, you would not be disappointed at Kitty Cafe.
Because I tend to value a more personal cat experience, my time at Kitty Cafe was a little less feline-focused than I am accustomed.  While the cats are monitored by the staff and there is some rotation of kitties from the back room, they still seemed a bit overwhelmed and stressed.
Objectively, Kitty Cafe is a nice place run by nice people and deserving of good scores, but those more feline-minded would be better served visiting on a slow day.
For complete cafe details, click here.
The Neighbor's Cat is a comprehensive global cat cafe resource with first-hand reviews, lively articles, the most current locations and an extensive photo gallery of the cutest cats on the planet.  On a quest to visit every cat cafe (129 in 23 countries so far) in the world, The Neighbor's Cat can help you find the perfect cafe to complement your travels. 
Advertisements
The full range of Necoichi raised bowls and accessory now available @ Katzenworld Shop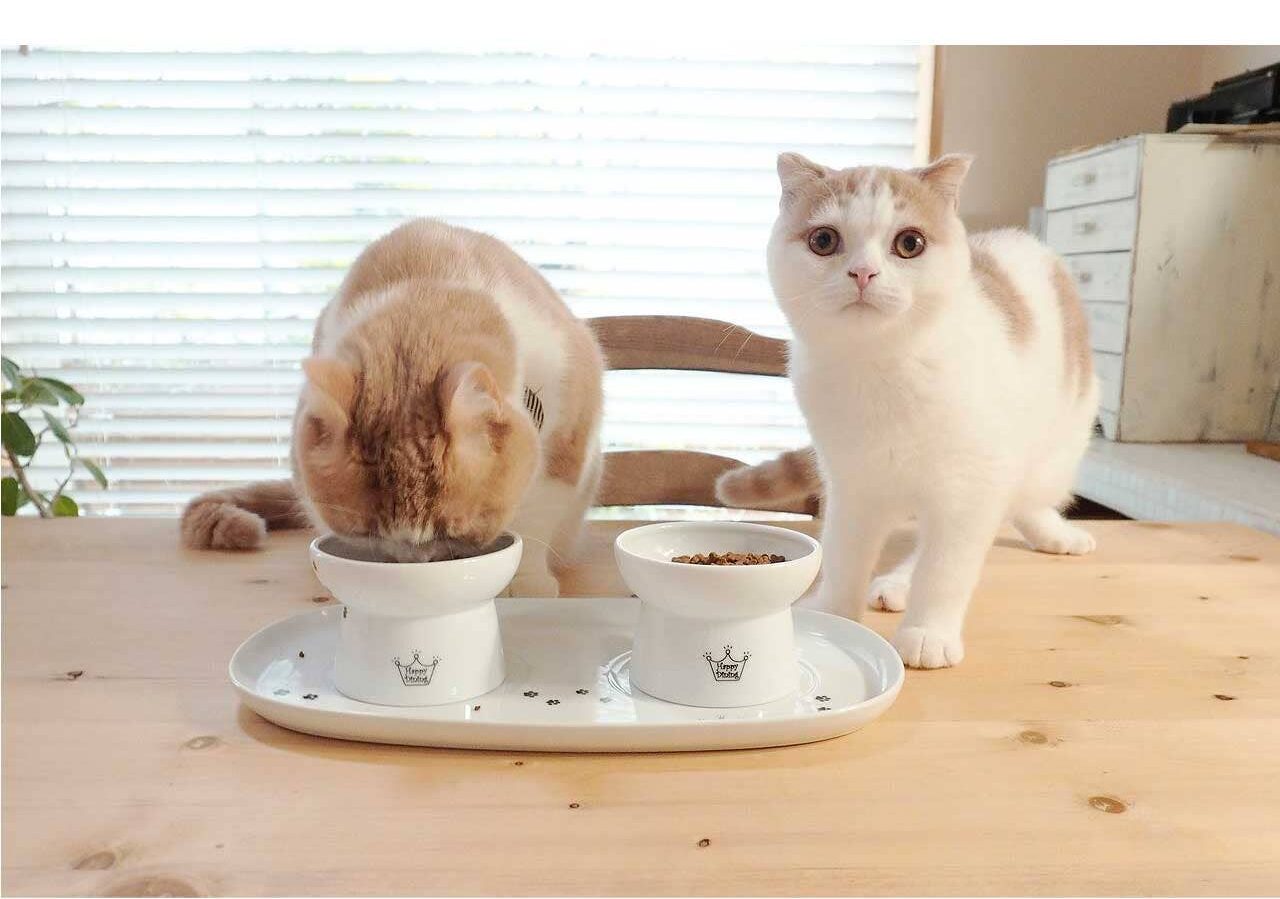 The Neighbor's Cat is the alter ego of Paula LaBine, an itinerant cat lover who writes about cat cafes, rescue/adoption & TNR, and has been featured in Miau Magazine, Katzenworld Blog, The Catnip Times and Taiwan Scene. She is currently on a quest to visit every cat café in the world, 217 in 29 countries so far! Find her at theneighborscat.com or on Instagram/Facebook/Twitter @catcafeviews.