Hi everyone,
I just thought I'd share today with you the findings of the AAFP – American Association of Feline Practitioners who have been doing research into the feeding habits of our beloved feline friends. And not surprisingly they've come to the same conclusion as our good friend Dr. Liz Bales from Doc and Phoebe's Co Indoor Hunting Feeder.
Thanks,
Marc
Feline Veterinary Experts Reach A Surprising Consensus – Your cat will be Happier and Healthier if you Stop Feeding From a Bowl

Just last month, the American Association of Feline Practitioners released a consensus statement that your cat would be better off hunting for its food than eating from a bowl.  

It turns out, meal time for a cat is about more than just getting calories.  It is essential for a cat to act out its normal predatory behaviors to hunt, catch and play with their food at mealtime.  Furthermore, a cat's stomach is only the size of a ping-pong ball – about the size of a mouse.  A cat should hunt for many small meals throughout the day and night.  

But we are all feeding our cats from bowls – and we are seeing the consequences.  Petobesityprevention.org reports that 60% of our cats are overweight.  And that is not all.  Our cats gobble up their food, and vomit it back up – "scarf and barf," they can be aggressive, destructive, wake us up at 4am to be fed and even pee outside of the litter box.  All of these behaviors are now shown to be the miserable side effects of bowl feeding.

Lisa weighing 8.78kg and clinically obese. Lisa was depressed and had mobility problems when she was initially seen at a Healthy Weight Clinic

So, what's a cat lover to do?  Release 10 mice a day into your apartment?  Maybe.  Or, you can recreate the hunt with the food you are already feeding now.  That's where veterinarian Dr. Liz Bales comes in.  She has been following the same research as the AAFP and was frustrated that the bowl was the only way.  She took all of this hidden science and replicated the hunt with her feeding revolution – The Indoor Hunting Feeder.  

It's simple – and easy – and more that 35,000 cats in over 40 countries have adopted this bowl-free way of life.  It's so cool, even the 76ers Innovation Lab thinks so and has Bales and the company she founded under its wing.  Instead of filling the bowl twice a day, you simply portion your cats' food into these 3 adorable mouse shaped feeders and hide them morning and night.

So, it's official.  It's time to Ban the Bowl.  Happy, healthy cats hunt.

Bio – Dr. Liz Bales, VMD, has always had a special interest in feline medicine and behavior. She and her veterinary colleagues recognized that many of the common reasons her patients would come to see her could not be fixed with medicine – like aggression, obesity, scarf and barf, waking their owner up at night to eat, and urinating outside of the litter box. She had been a practicing veterinarian for 14 years when she learned we are feeding our cats wrong, and bowl feeding is the culprit. Determined to find a solution, she invented the Indoor Hunting Feeder, and founded Doc & Phoebe's Cat Co., a feline-focused wellness brand devoted to bringing innovative, veterinary-based solutions to everyday problems cat parents face.

A writer, speaker and featured expert in all things cat around the globe, Dr. Bales has appeared on Fox and Friends, ABC News, Cheddar and more. Dr. Bales has been a guest speaker on feline feeding behavior at The University of California Davis School of Veterinary Medicine, and her alma mater, The University of Pennsylvania School of Veterinary Medicine.
How do you feed your cats? And most importantly what with?
More about the Doc & Phoebe's Co Indoor Hunting Feeder:
Thanks,
Marc
Advertisements
The full range of Necoichi raised bowls and accessory now available @ Katzenworld Shop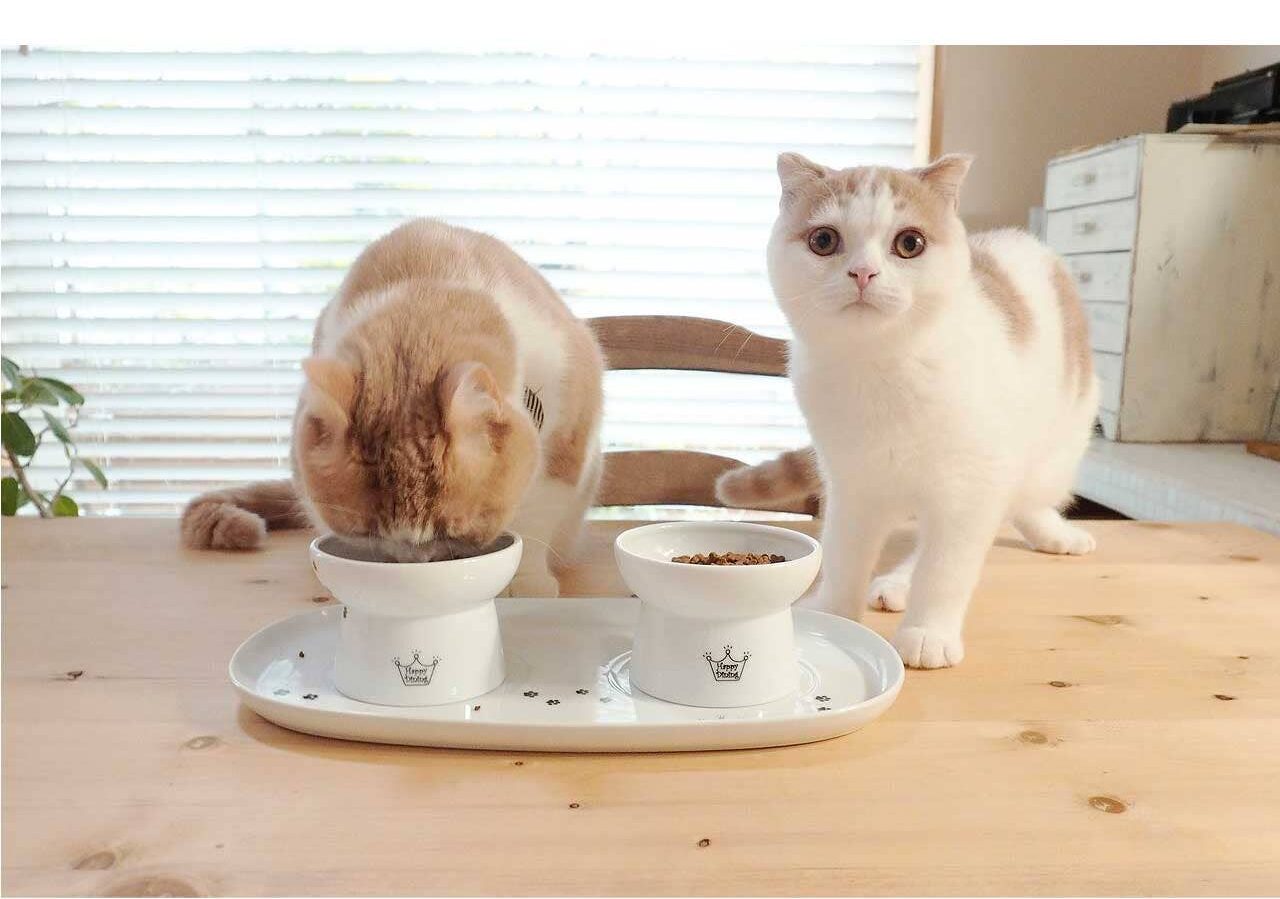 We regularly write about all things relating to cats on our Blog Katzenworld!
My partner and I are owned by five cheeky cats that get up to all kinds of mischief that of course, you'll also be able to find out more about on our Blog
If you are interested in joining us by becoming a regular contributor/guest author do drop us a message @ info@katzenworld.co.uk .