Hello everyone,
As you probably know our two kitties have had the luck of reviewing the Cat Hampurr previously! We were really impressed with their offering and as they now sell them as one of gift boxes thought it would be a good idea to team up with them for these. 😀
If you too would like to make your feline companion happy by ordering one of the surprise boxes filled with fun toys and /or food. (As if the box wasn't enough 😉 ) Continue to our new Cat Hampurr section on the Katzenworld online shop.
The Cat Hampurr can be shipped within the UK and EU and is available in three different types:
Playtime – For those that would like just toys!
Kitten – Got a kitten? This is the one you want. 😀
Cat – The regular Cat Hampurr with toys and snacks!
For a full review of this  box please check out our previous review here! And of course some cute photos of Nubia with one of her boxes. 🙂
Nubia: My Cat Hampurr has arrived!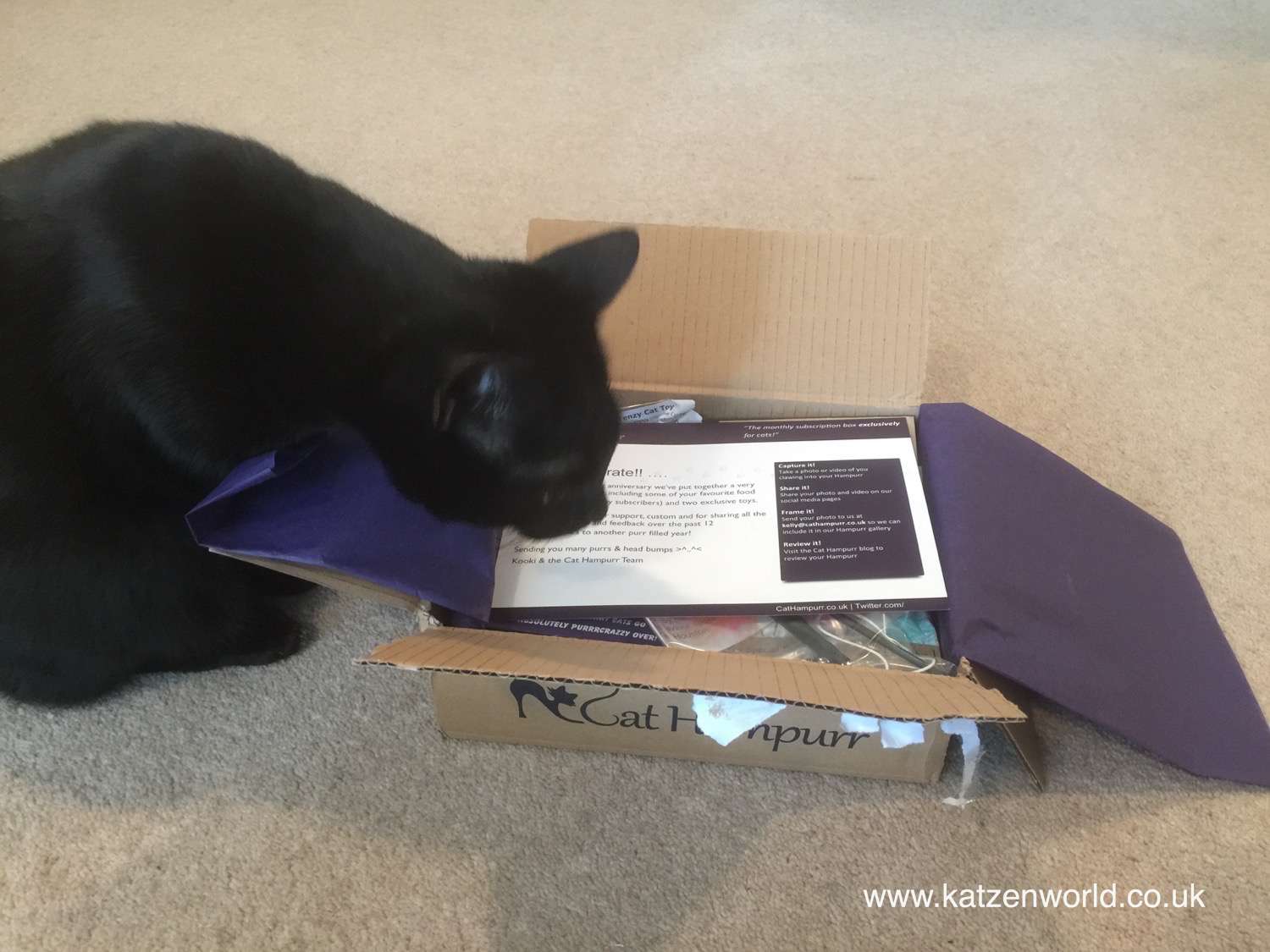 Nubia: What to have first…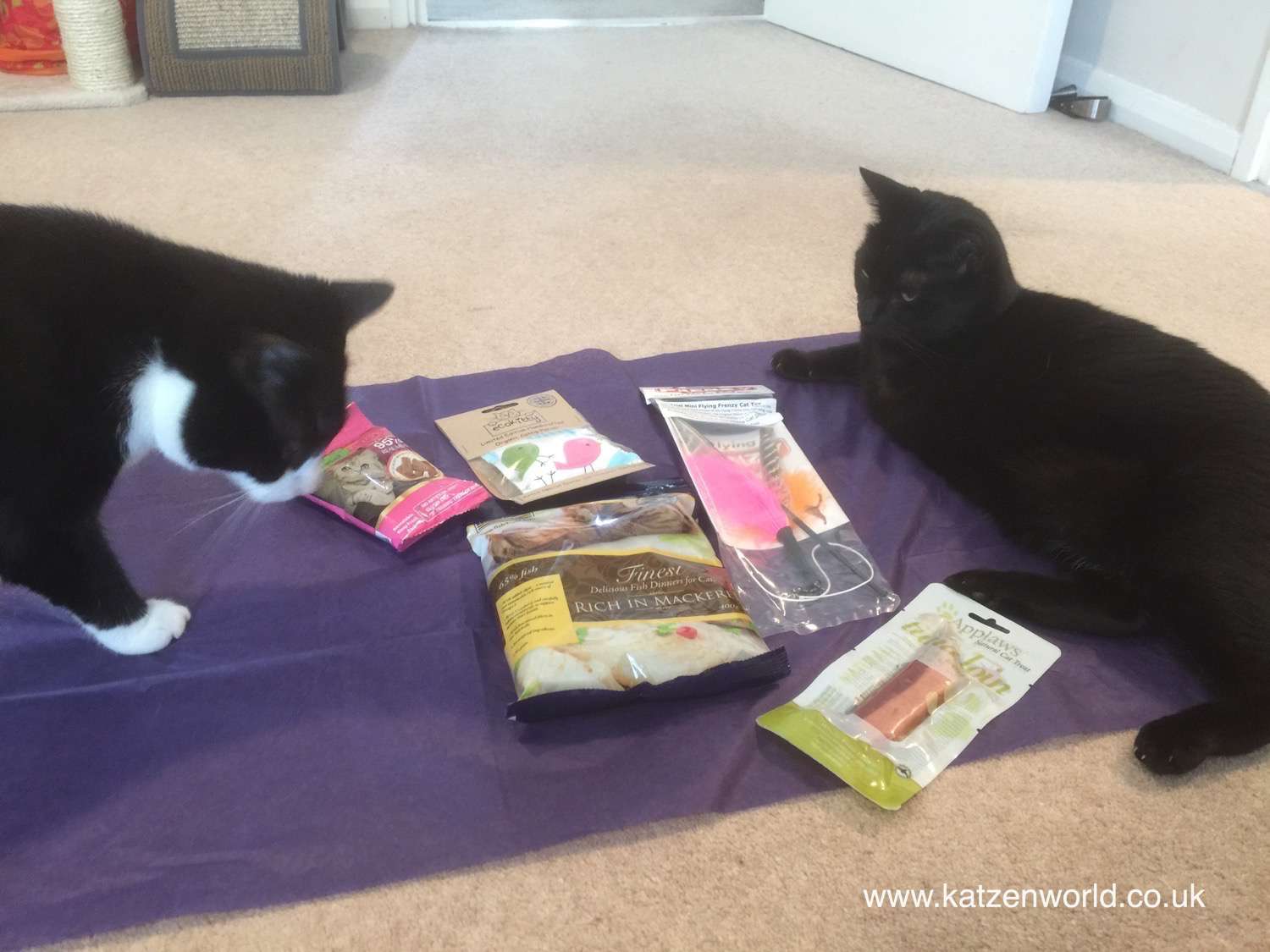 Oliver: Why wasn't I invited to this!
Nubia: It's purple! So must have been for me.
Oliver: I don't think so…
Nubia: Ok you can have SOME…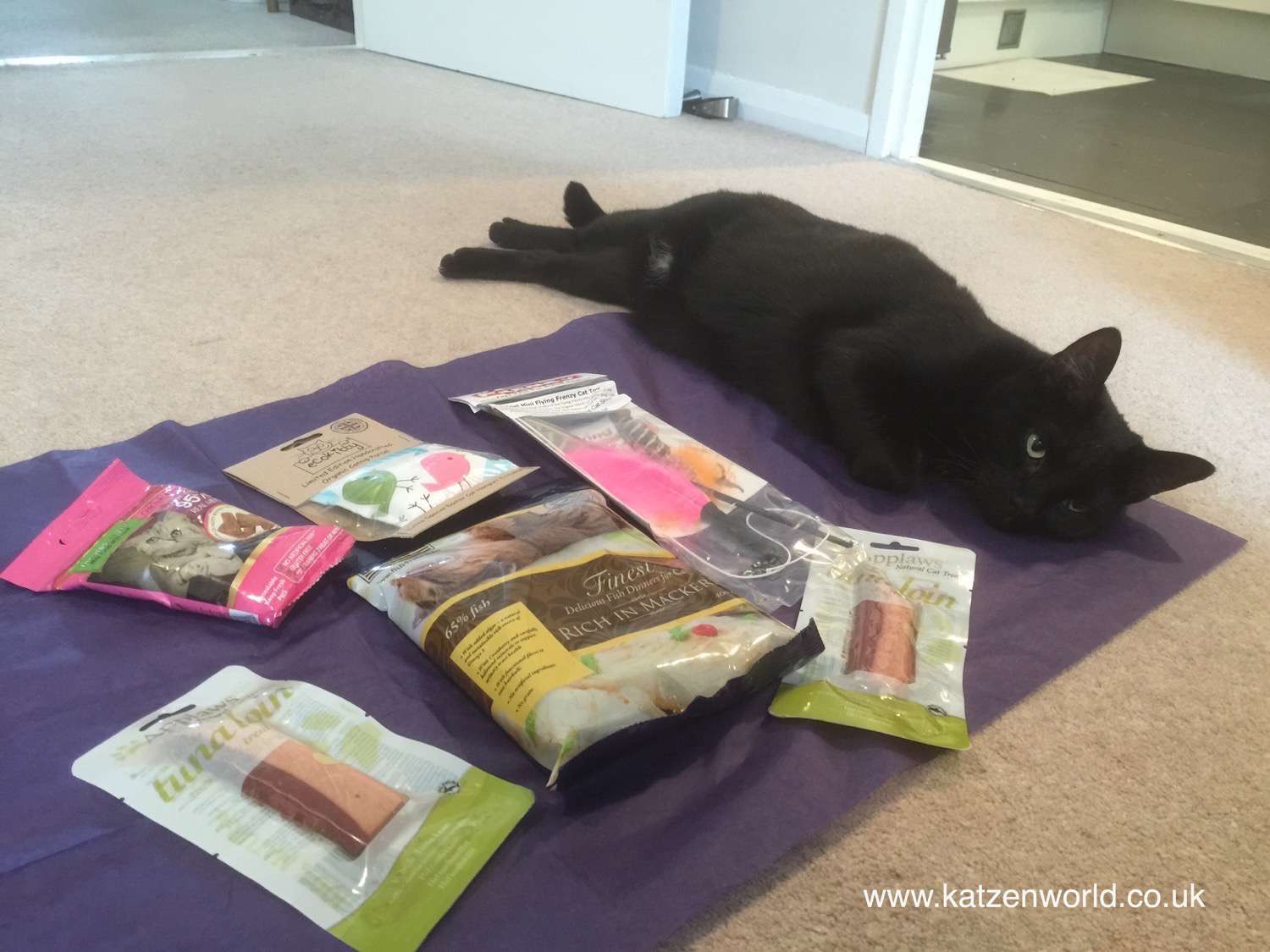 Nubia: That looks yummy…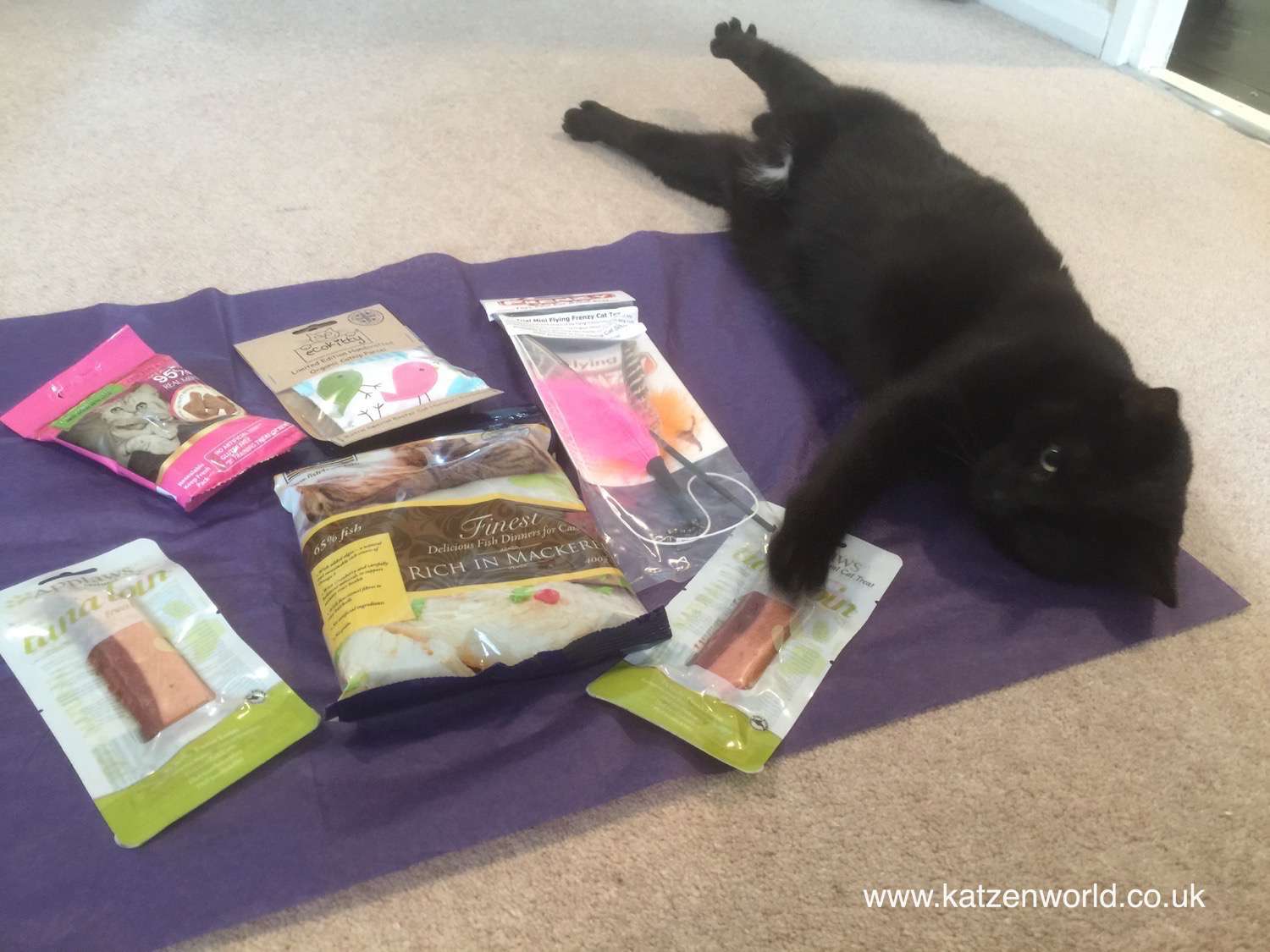 Nubia: Open this for me please. <3
P.S: Don't forget to sign up for our pawesome Newsletter to always stay up to date by clicking here.
Thanks,
Marc
Advertisements
Click to visit our Shop for the hassle-free Zen Clippers!
We regularly write about all things relating to cats on our Blog Katzenworld!
My partner and I are owned by five cheeky cats that get up to all kinds of mischief that of course, you'll also be able to find out more about on our Blog
If you are interested in joining us by becoming a regular contributor/guest author do drop us a message @ info@katzenworld.co.uk .