Hi everyone,
We are back for another round with this FroliCat cheese mouse toy. 😀
Oliver: The question is who will win! Us or the mousey haha.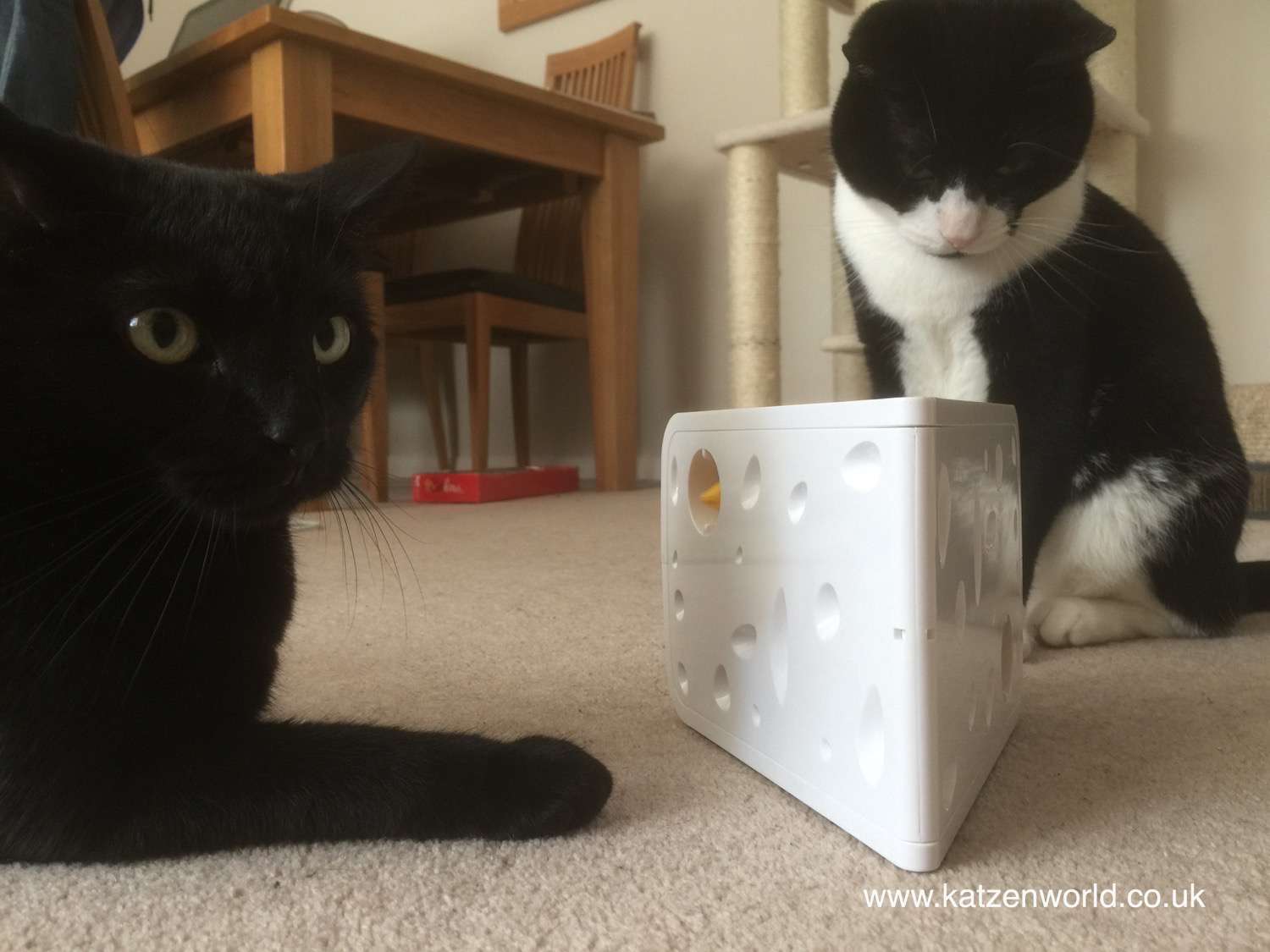 Nubia: If I wait for him to hunt… I'll starve. 🙁
Nubia: I'm coming to get you mouse…
Nubia: Come back out. 😀
All of this in motion below: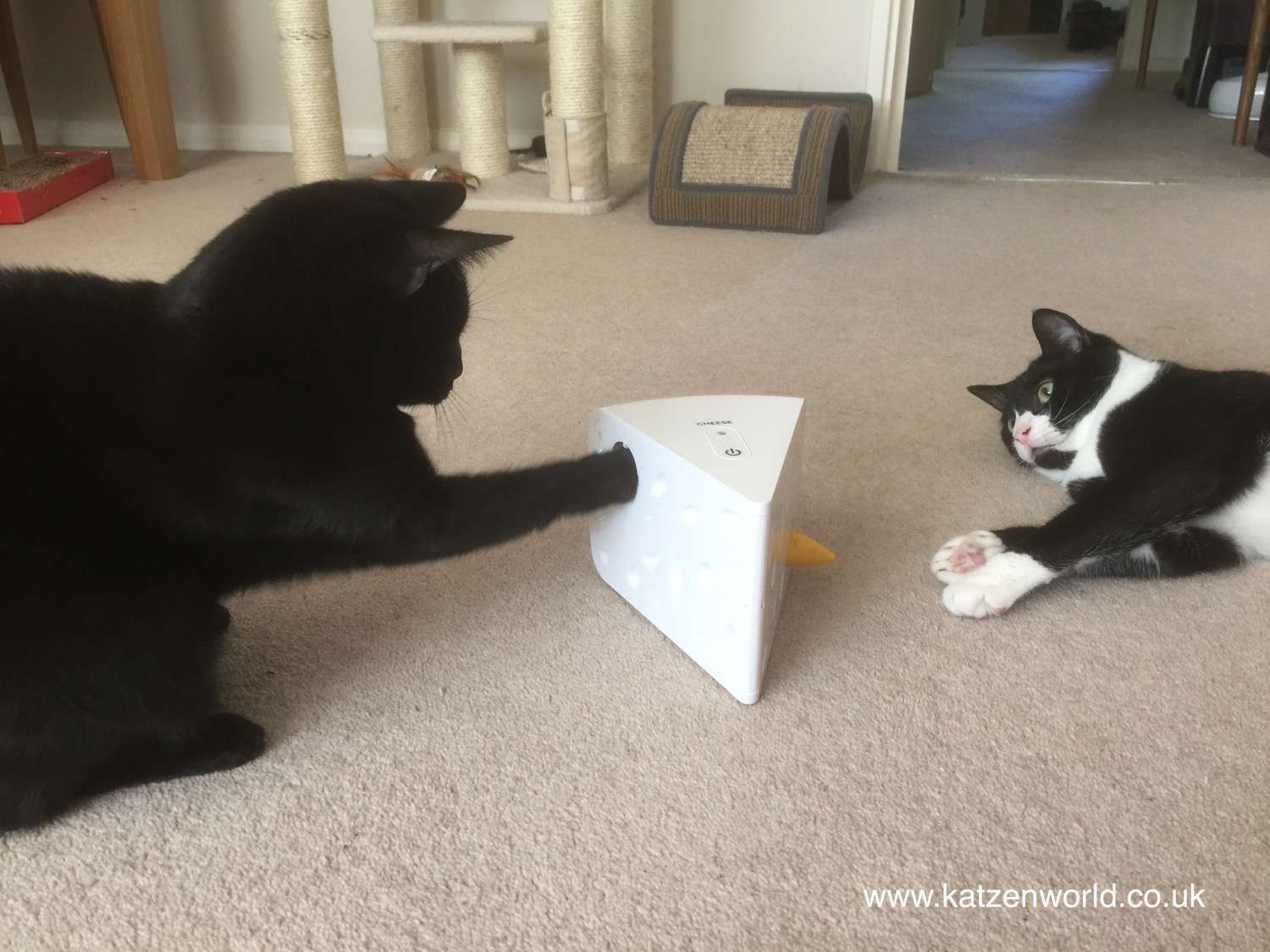 Nubia: Oliver!!!! Stop being lazy and give me a paw with this thing
Oliver: But I am look!!!!
Nubia: Right….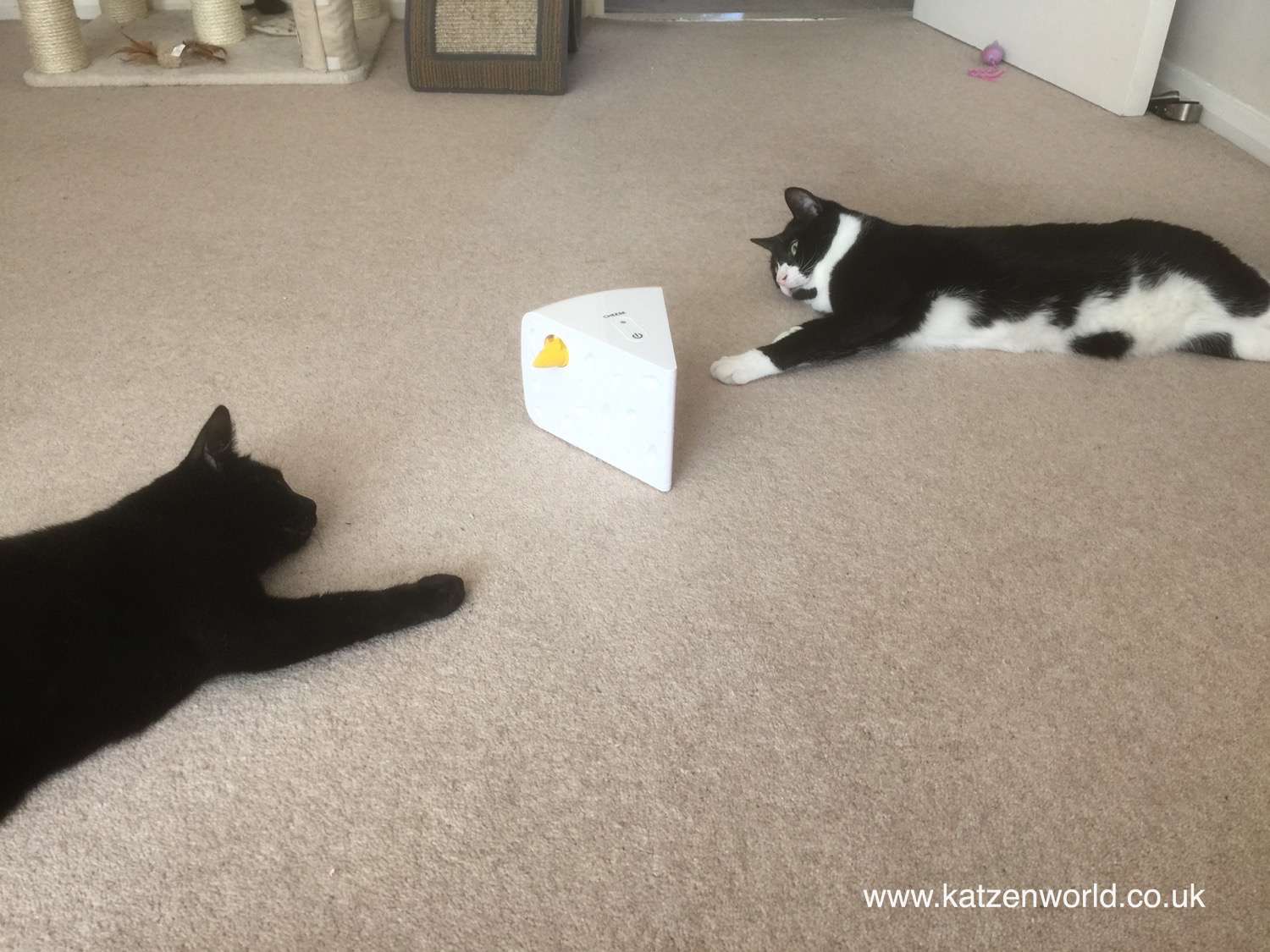 *Silence*
Since the kitties are totally exhausted now we have to finish for the day haha. 😉
If you'd like one of these for your own kitties check out our initial review post.
Not yet subscribed to the Katzenworld Newsletter? Click here! 😀
Thanks,
Marc
Advertisements
The full range of Necoichi raised bowls and accessory now available @ Katzenworld Shop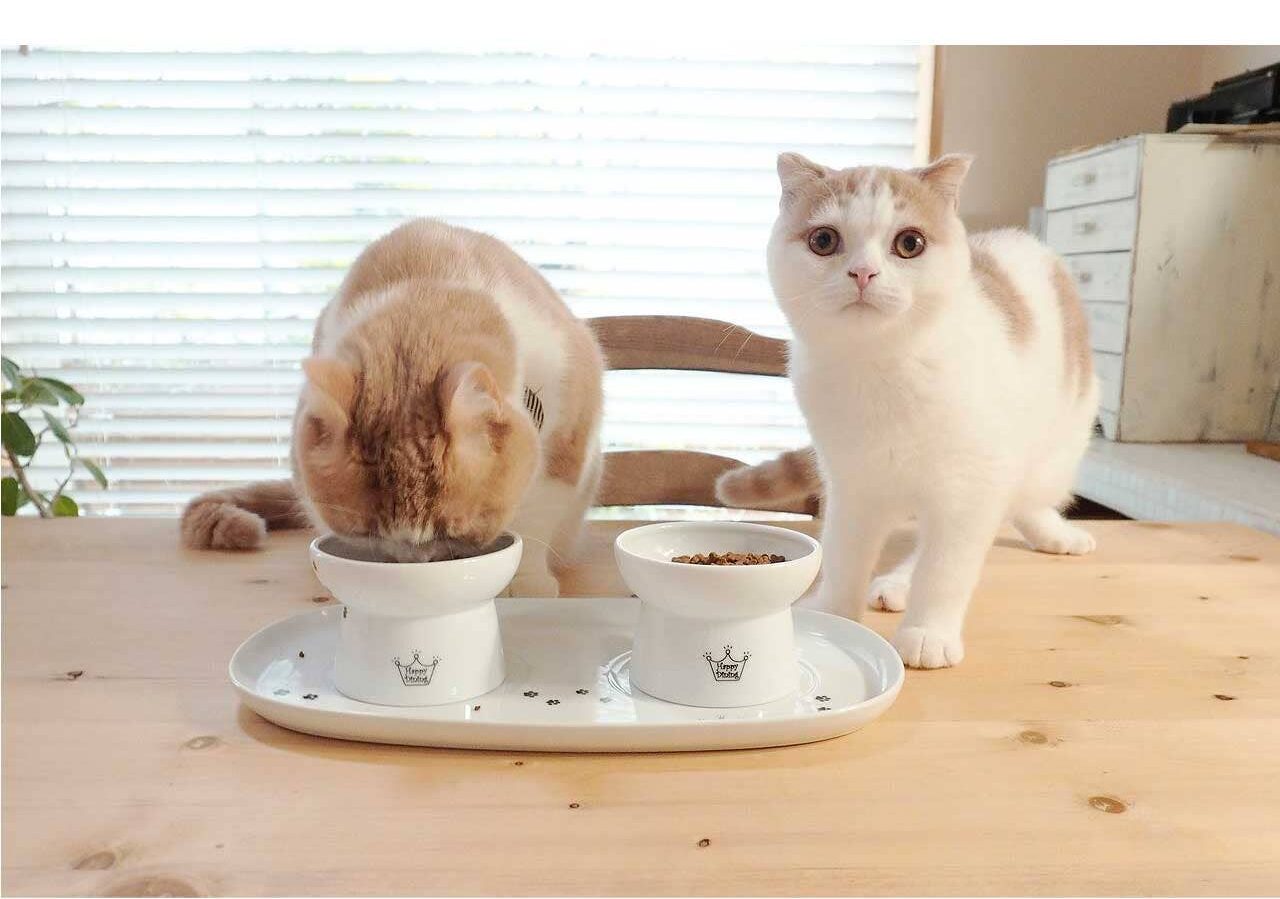 We regularly write about all things relating to cats on our Blog Katzenworld!
My partner and I are owned by five cheeky cats that get up to all kinds of mischief that of course, you'll also be able to find out more about on our Blog
If you are interested in joining us by becoming a regular contributor/guest author do drop us a message @ info@katzenworld.co.uk .