Advice from vet charity, PDSA
With spring within touching distance many of our pets will be spending more time outdoors. As spring plants bloom it's important to know which to steer clear of if you have pets, such as daffodils, lilies and laburnum. So what shrubs and flowers will give you a colourful yet pet-friendly garden?
PDSA Vet Nurse Nina Downing says: "Outdoor exercise and playtime is vital for pets. Many pets enjoy exploring new scents and sounds as part of their natural behaviour, it helps to keep them active, healthy and happy.
"While any plant can cause tummy upsets if chewed or eaten, some are especially dangerous for our pets so owners do need to think carefully about what flowers and plants they have in their gardens. There are plenty of animal friendly varieties, so you can still have a beautiful and colourful garden."
African Daisies and marigolds look exotic, will brighten up your garden, and are fairly resilient to knocks too. Crocuses are a good alternative to daffodils for early spring colour. Just make sure to avoid buying Autumn crocuses (also known as Colchium) as these can be toxic to animals.
Safe plants for dogs include Camellias, and African violets. For cats, choose sunflowers and snapdragons. Owners should always check whether plants could be poisonous to pets before buying, with advice from garden centres. The Horticultural Trade Association has a code of practice that most garden centres adhere to. The code labels plants A – poisonous, B – Toxic if eaten and C – Harmful if eaten. Plants in any of these categories are best avoided for a pet-friendly garden.
Nina adds, "A little bit of research can prevent problems for your pet, worry for you and an unexpected vet bill. There's no reason why you can't have the best of both worlds – a great looking garden that's also safe for your pet to enjoy."
Top plants to avoid include:
Daffodils – even drinking the water from a vase of daffodils can made a pet ill.
Laburnum – the flowers bark and twigs can all make your dog ill.
Allium species – including leeks, spring onions and wild garlic.
Bluebells – all parts of the plant are poisonous to dogs if eaten in large amounts.
Lilies – all parts of the lily plant (Lilium and Hemerocallis families) are highly toxic to cats, even if they only lick the tiniest bit of pollen off their fur when grooming. Certain types of lilies can also cause stomach problems in dogs and cats, so this beautiful flower is best avoided altogether for a pet-friendly garden.
Rhododendrons – all parts of the plants are toxic.
Signs of poisoning vary depending on the type of plant, so it's important to always seek veterinary help if your pet shows any symptoms such as vomiting, diarrhoea, drooling, drowsiness, shaking or fitting.
More information about plant and garden safety can be found on PDSA's website: www.pdsa.org.uk/safergardens.
PDSA is the UK's leading vet charity. We're on a mission to improve pet wellbeing through prevention, education and treatment. Support from players of People's Postcode Lottery helps us reach even more pet owners with vital advice and information.
Advertisements
The full range of Necoichi raised bowls and accessory now available @ Katzenworld Shop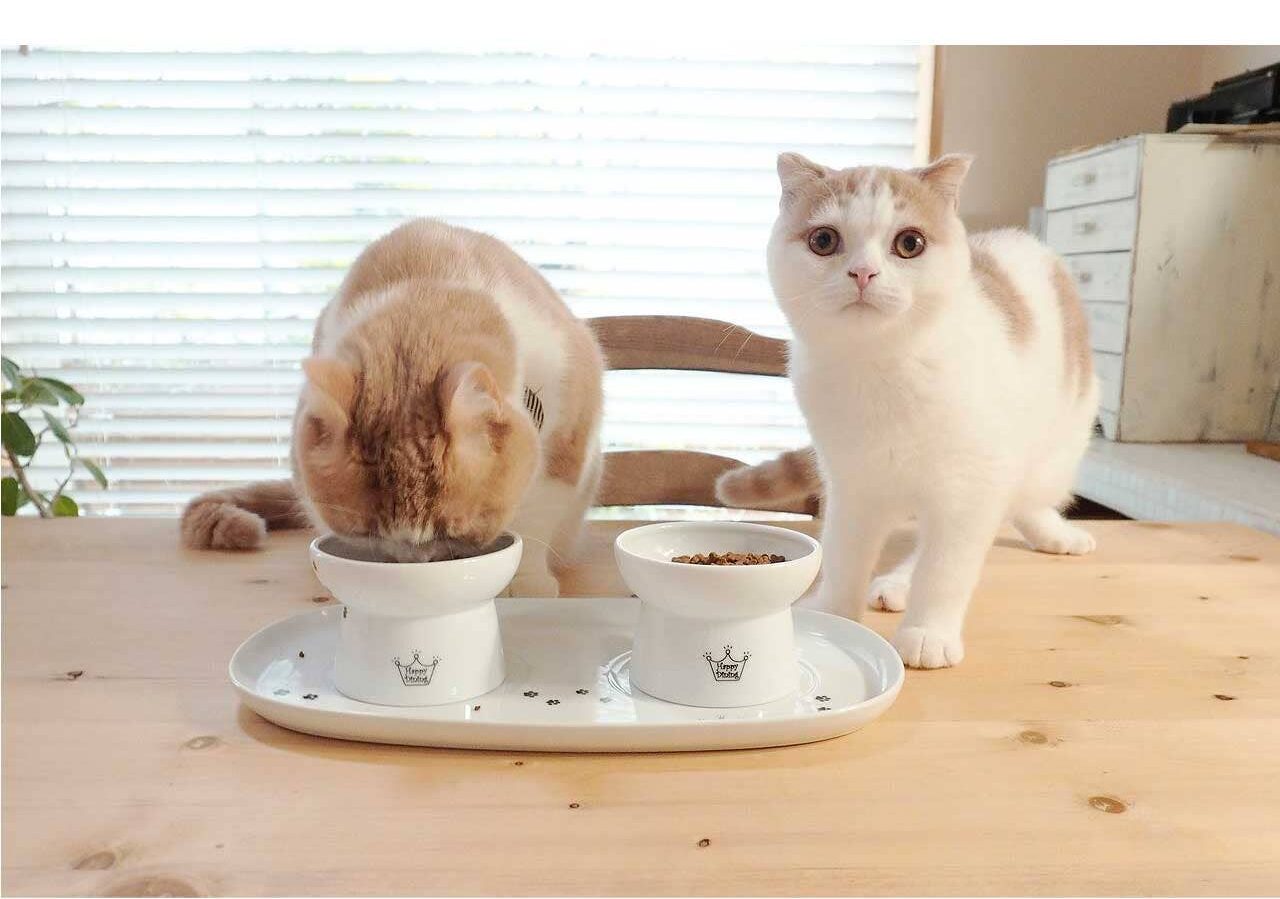 We regularly write about all things relating to cats on our Blog Katzenworld!
My partner and I are owned by five cheeky cats that get up to all kinds of mischief that of course, you'll also be able to find out more about on our Blog
If you are interested in joining us by becoming a regular contributor/guest author do drop us a message @ info@katzenworld.co.uk .