Hi everyone,
Please find below a guest story from Kathy and her cat Paladin
After losing my last Doberman, I thought I'd go back to my roots, and get a cat. I had read that Maine Coons were very 'dog-like, so I found a wonderful breeder nearby, and she picked Paladin out, for me.
At 3 months in his tunnel.
At 3 1/2 months with Rex, the stuffed dog.
Susan shows her cats, so I jumped in with PAL. A highlight, from the kitten class, was winning Best Allbreed Kitten at the Dallas, Texas show. He went on to earn his Grand Premiership (for altered cats), in 3 days of shows.

At 7 months , Best Kitten in the Dallas, show.
Then COVID hit. But I got lucky again! Pal is so entertaining, that I know I wasn't as lonely(being a widow) as I could have been.
Pal is not a cuddly cat, but likes to sleep on my feet, or across the back of my chair, against my neck. Sometimes he stalks me, jumping to grab (no claws) my leg, letting go, and scampering off. Tag!!
11 months. All fluffed up and nowhere to go.
Paladins' favorite fans are the neighbor kids. Since COVID, I text them pictures of his antics.
At 14.5 months. Claiming the new coffee table.
15 months. Serious!
Occasionally, Paladin knocks downs his life-sized stuffed Shepherd, joining him on the floor.
If you have a story to share why not get in touch with us via info@katzenworld.co.uk
Advertisements
The full range of Necoichi raised bowls and accessory now available @ Katzenworld Shop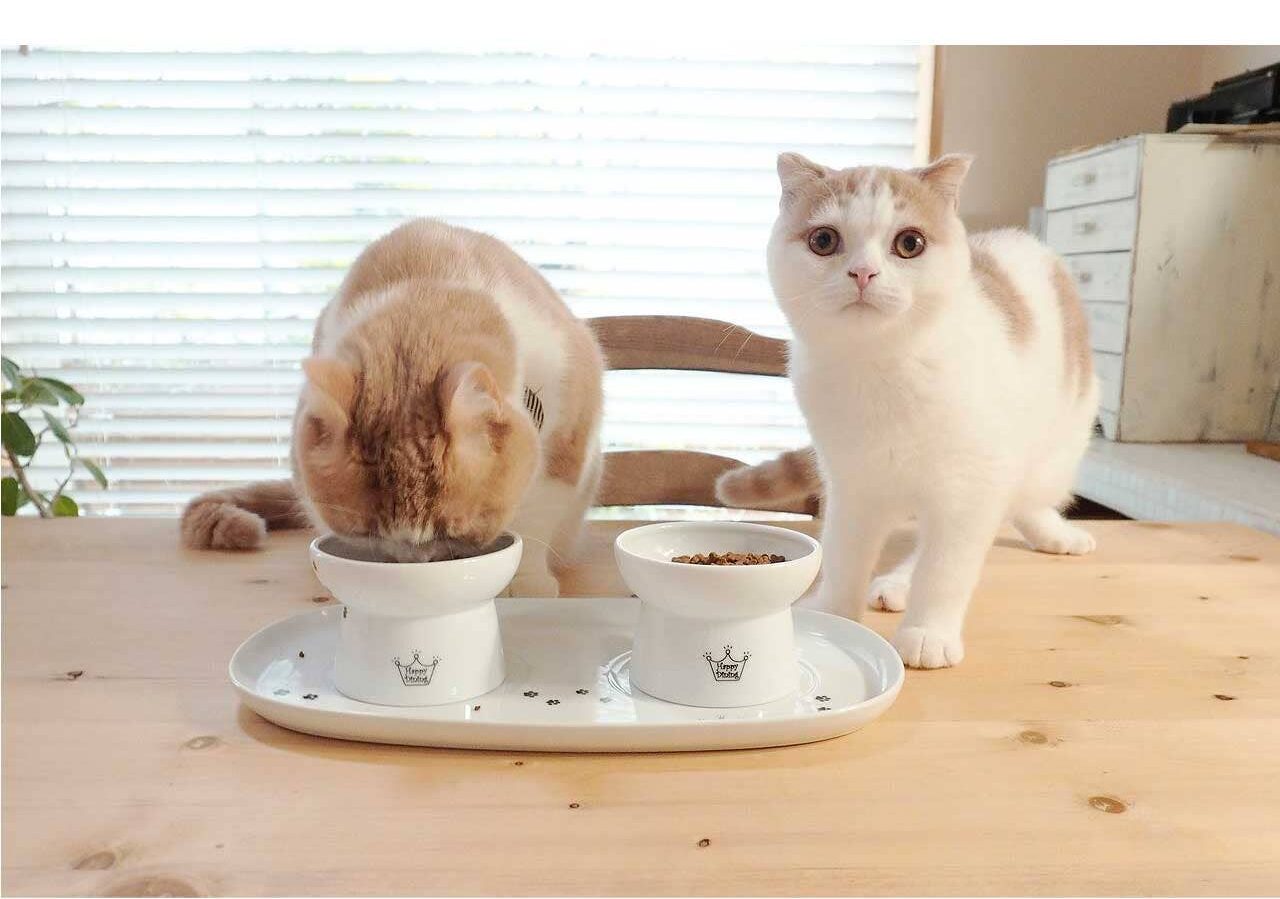 We regularly write about all things relating to cats on our Blog Katzenworld!
My partner and I are owned by five cheeky cats that get up to all kinds of mischief that of course, you'll also be able to find out more about on our Blog
If you are interested in joining us by becoming a regular contributor/guest author do drop us a message @ info@katzenworld.co.uk .