It's starting to get spooky! And my cats have spent the whole month of October gearing up for the occasion. Halloween invokes scary fun, and cats have a long history of being suspected of stirring up a fright. Though, we all know cats are not deliberately malicious, they're just behaving like cats, right?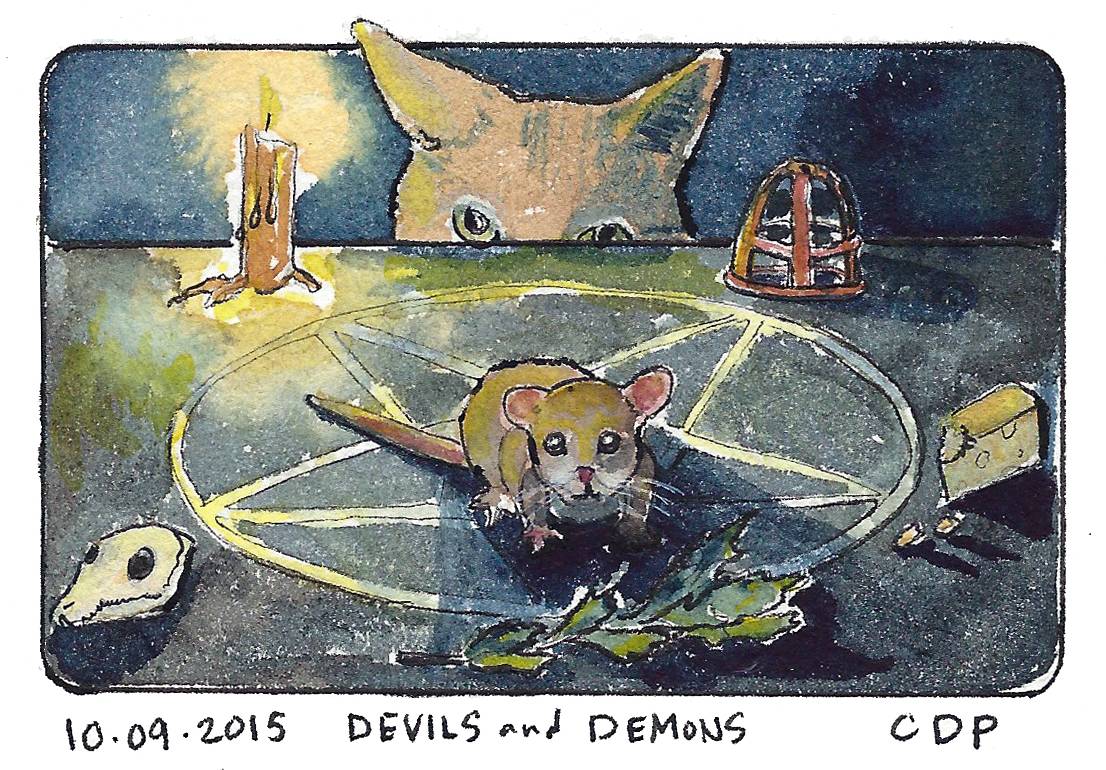 This is just one small painting I made for the month-long drawing challenge, Drawlloween. You can check out my other entries so far on my blog, Art Is Not For Sissies.
Advertisements
Visit our Shop for top-quality cat toys and cat lover products!
When in doubt, add a kitty.