Hi everyone,
Please find below a guest post by Christine
This is Woody, that's what we've christened him. He's been hanging round our garden for a year, eating food, and he's gradually settled in our summerhouse. But it's not ideal. I'd invite him in but my two rescue cats are timid, and I never got them their booster inoculations because they won't get in the cat carriers. Anyway they are indoor cats so as long as Woody doesn't come in they are safe.
But (and you knew this was coming, didn't you?) I feel sorry for Woody and so I got someone to come round and check if he's microchipped. Turns out he is but the phone number is dead and although we have been told he's from a few streets away, they won't tell us where because of Data protection.
No one has put missing posters up so I guess he is abandoned.
He's a lovely friendly cat but after a year of being semi feral it's going to be hard to get him re-homed. He doesn't like being inside (we tried to get him in out of the rain a few times), but I'd love him to get loved and snuggled down somewhere. Maybe on his own with a big garden to roam around, but also more cuddles than we can give.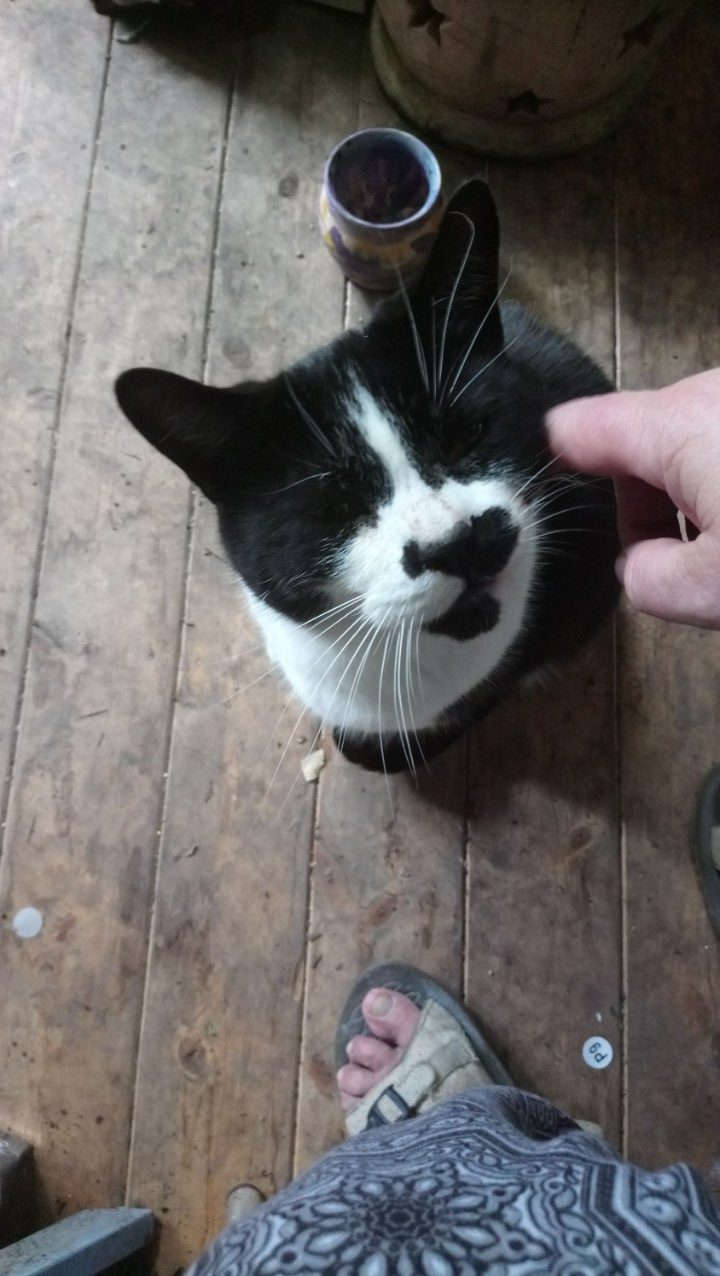 If you live in or near Staffordshire, UK and can offer him a home get in touch!
Christine
Advertisements
Click to visit our Shop for the hassle-free Zen Clippers!
We regularly write about all things relating to cats on our Blog Katzenworld!
My partner and I are owned by five cheeky cats that get up to all kinds of mischief that of course, you'll also be able to find out more about on our Blog
If you are interested in joining us by becoming a regular contributor/guest author do drop us a message @ info@katzenworld.co.uk .