2018 'Kittenhood' photography competition winning image – photographed by John Foreman from the UK
'My neighbour John took this photograph of Bolly, in 2016.
Bolly's mother Pimms, a feral, gradually moved herself into my house after deciding the comforts of home were more to her taste than a life in the wild. It was very much on her terms and she was not for touching or petting in any way.
A few days after she moved in, I heard mewing coming from my compost heap and on investigation found two kittens who were immediately nicknamed 'The Compost Kids'.
I moved them into the house and to make up for their tough start in life, I wasn't prepared to split the kittens up and eventually ended up keeping them all! The kittens were named Bolly and PJ after my preferred champagnes! They now all live with a cocker spaniel, mostly in peaceful harmony, in Exning, near Newmarket, Suffolk.' – Bolly's owner Amanda
John's winning image features in the 2019 Kittenhood Calendar which is on sale to raise funds for International Cat Care's welfare work.
To find out more and to order your copy of the calendar, which includes twelve months worth of adorable kittens click here.
All Winner Stories published so far:
Advertisements
The full range of Necoichi raised bowls and accessory now available @ Katzenworld Shop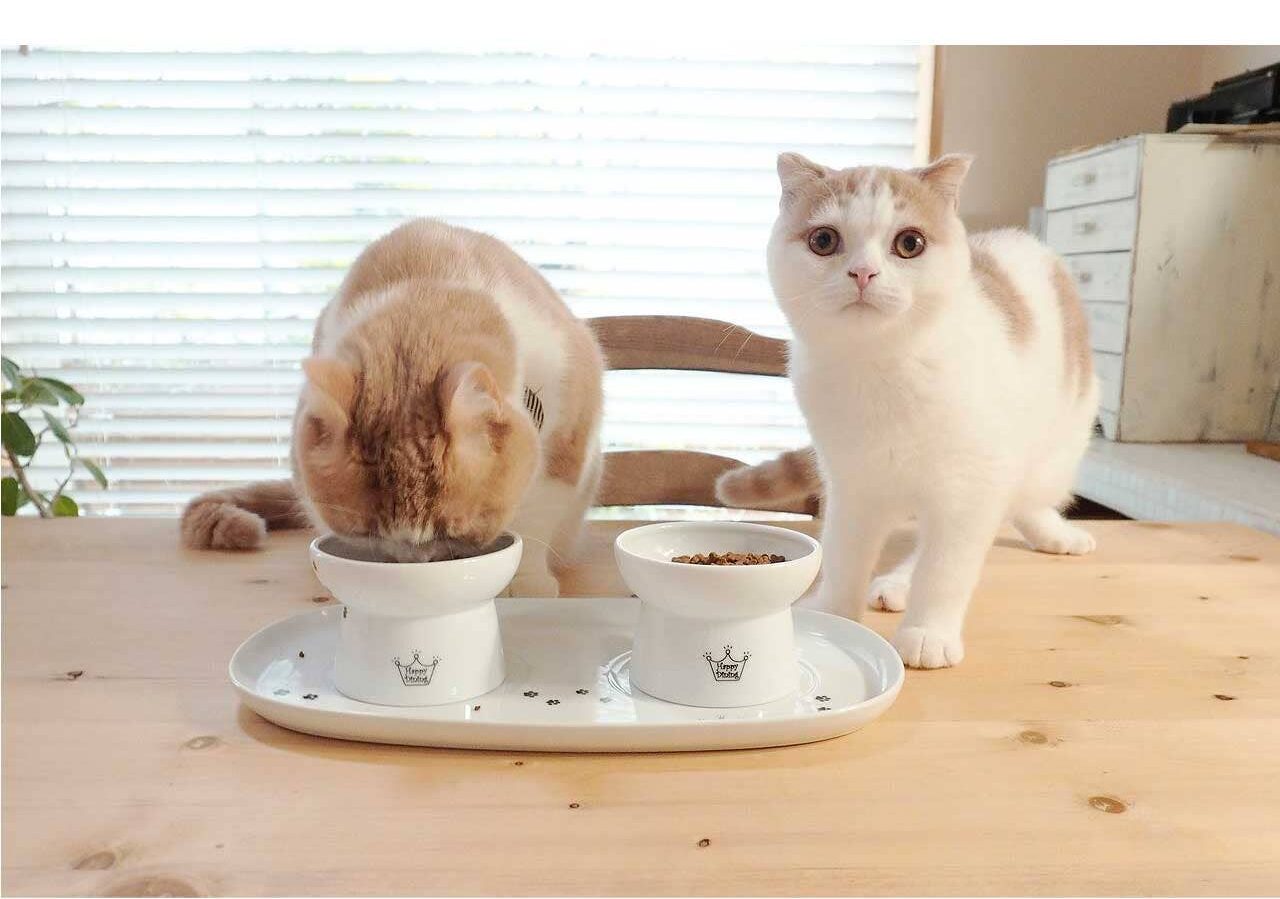 I am the feline behaviour specialist at feline charity 'International Cat Care'. We are about engaging, educating and empowering people throughout the world to improve the health and welfare of cats by sharing advice, training and passion.