Hi everyone,
A recent tragedy that was highlighted by the BBC's Watchdog (a horrible backyard breeder was caught out for selling sick kittens to unsuspecting cat lovers) has lead to Cats Protection re-iterating to owners the importance of ensuring to get cats from reputable sources.
Of course, we would always advocate adopting a cat from a shelter over purchasing a kitten but for many people that isn't always an option. May it be because you are looking for a well-matched cat for an existing cat or because you've fallen in love with a particular type of cat due to their specific temperament and said breed isn't easy to come by in a shelter.
The important thing is if one does decide to purchase a kitten to look for a reputable breeder! Don't believe what people tell you check with your countries cat registra to find recognised breeders registered with them.
The most common associations are TICA (Global) ,GCCF(UK), Fife (Global but this is the UK link), CFA (Global but this is the European site), and WCF (Global).
A recognised and ethical breeder will always ensure that kittens are properly socialised, up to date with their vaccination and that cats will go to good homes! For most of them, it's a hobby for the love of a specific breed and each kitten is part of their family… so look out for those that make you feel like you are becoming part of their family by taking in one of their cats!
But on to the full list of tips from Cats Protection.
Thanks,
Marc
Cats Protection's top Tips for Getting a Kitten
Following the feature on BBC's Watchdog programme back in November (7.11.18) which investigated a cat breeder who sold kittens that later died, the UK's largest feline welfare charity is offering advice on the best way to acquire a kitten.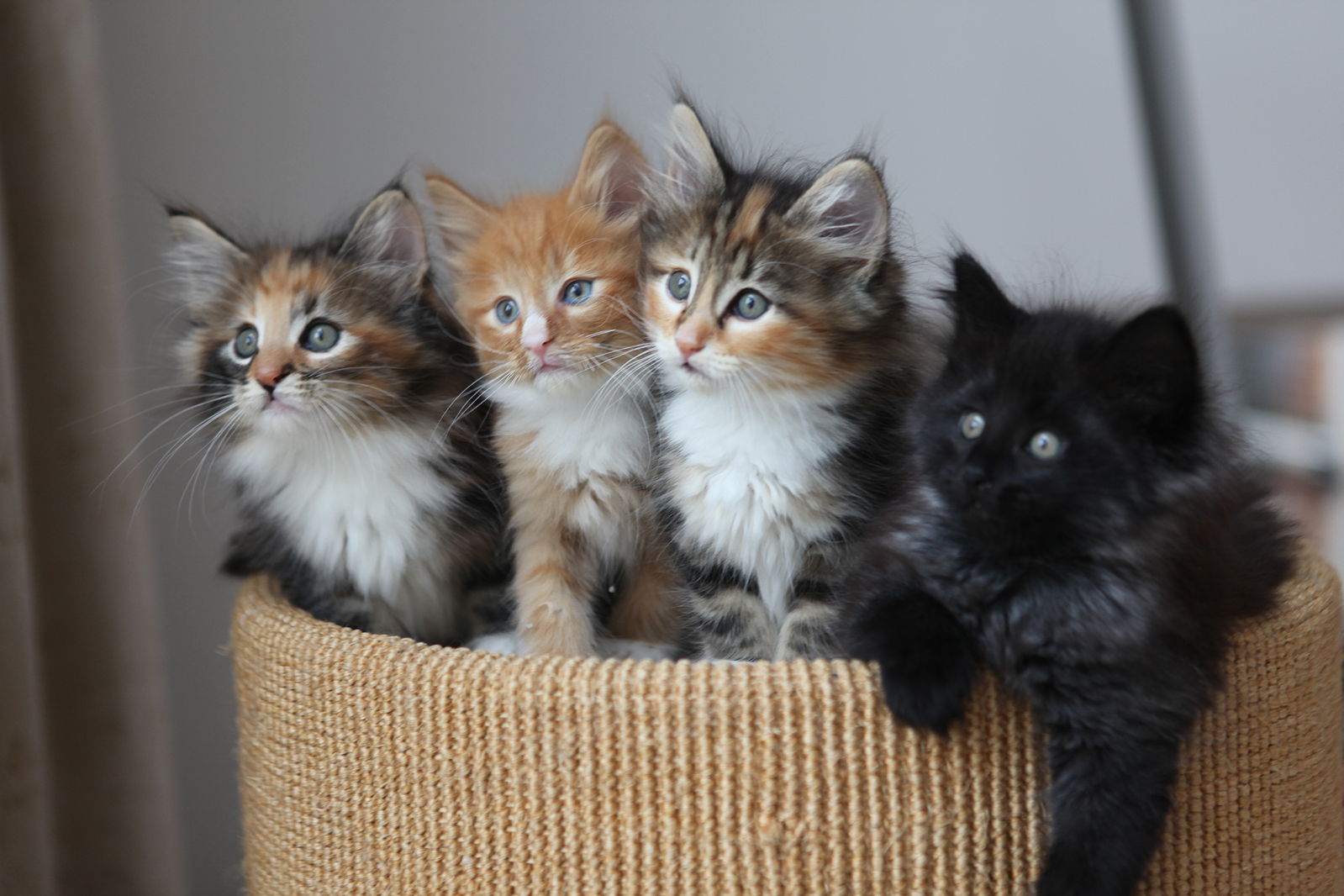 Research before you buy – different breeds have different requirements and temperaments so ensure the cat you are interested in is suitable for your lifestyle and environment.
Don't buy a kitten that is too young – kittens should stay with their mother until they are at least eight to nine weeks old before they are rehomed.
Check that the kitten appears alert, sociable and with no visible health problems.
Make sure you see where the kitten lives and check it is well cared for.
Ensure the kittens in the litter have been checked over by a vet and get the details.
Check whether the kitten has been wormed or vaccinated – there should be documentation of this.
Make sure you see the kitten with its mother and ask to see the mother if she's not present. Check whether she is healthy and whether there any hereditary illnesses or diseases as it's important to know the kitten's history before you buy.
Check where the kittens have been kept – if litters of kittens are mixed there is a risk that diseases may have spread between litters.
Check if the kittens have been kept in a busy environment (such as a house) as this will allow them to be socialised and feel safer around people once they are adult pet cats.
To offer cats the same welfare protection as dogs, Cats Protection is urging the Government to consider regulating cat breeding so that potential buyers are able to go to a licensed cat breeder.
"Our branches across the UK still regularly tell us harrowing stories of kittens bred and sold that are very sick," said Madison Rogers, Cats Protection's Advocacy & Government Relations Officer. "It's vital that the breeding, as well as the sale of kittens, is regulated to avoid such tragedies."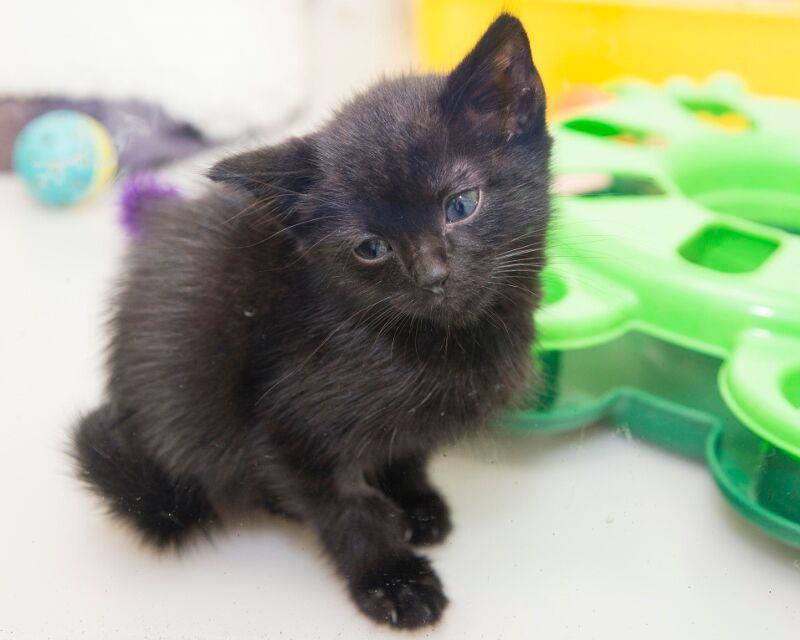 One such kitten is CJ who was only six weeks old when he came into Cats Protection's Bridgend Adoption Centre. He had been passed from owner to owner via Facebook and was very poorly when he was admitted but, after weeks of care, he was well enough to be rehomed.
In order to avoid such issues, the charity strongly recommends adopting from a reputable animal shelter.
"By choosing to adopt, rather than going to a breeder, you are caring for a kitten that already needs support instead of bringing another one into the world," said Madison. "It's also beneficial for you because you'll have peace of mind that your cat or kitten has had appropriate medical treatment and received any necessary vaccinations, meaning it's a healthy pet."
All cats and kittens adopted from Cats Protection are health-checked, wormed, vaccinated against cat flu and enteritis, neutered where appropriate and come with a free period of pet insurance.
To see cats in need of homes, visit:  www.cats.org.uk/find-a-cat
Advertisements
Visit our Shop for Lisa Parker merchandise!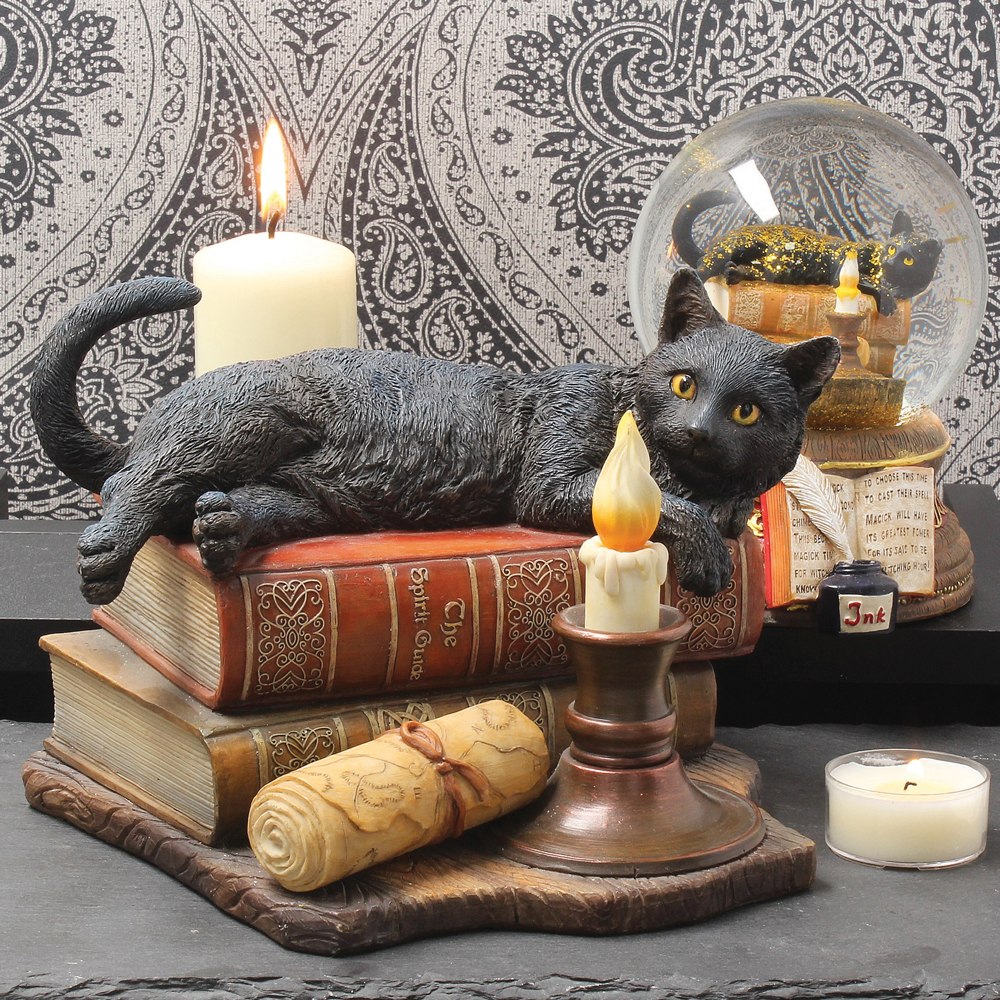 We regularly write about all things relating to cats on our Blog Katzenworld!
My partner and I are owned by five cheeky cats that get up to all kinds of mischief that of course, you'll also be able to find out more about on our Blog
If you are interested in joining us by becoming a regular contributor/guest author do drop us a message @ info@katzenworld.co.uk .