Hi everyone,
It's me the little Princess Freya today! And I got my paws on a brilliant new toy. 😀
Rennie: Little princess? You mean ferocious lion…
Freya: Hey now!!! Don't be mean and let's get back on track with the toy. 😀
Freya: When it first arrived we didn't quite know what it was. But still… any box-shaped object is, of course, interesting to us cats! 😀
Rennie: But quickly the humans showed us what it was! The game was called Whack-a-Mouse and especially Freya went mad over clawing at the little mouse.
Freya: And my brother quickly showed us where the mouse was hiding but even together we couldn't get to it!!!
Freya: And tried to whack the mouse I did… but it kept coming back out at me! 😮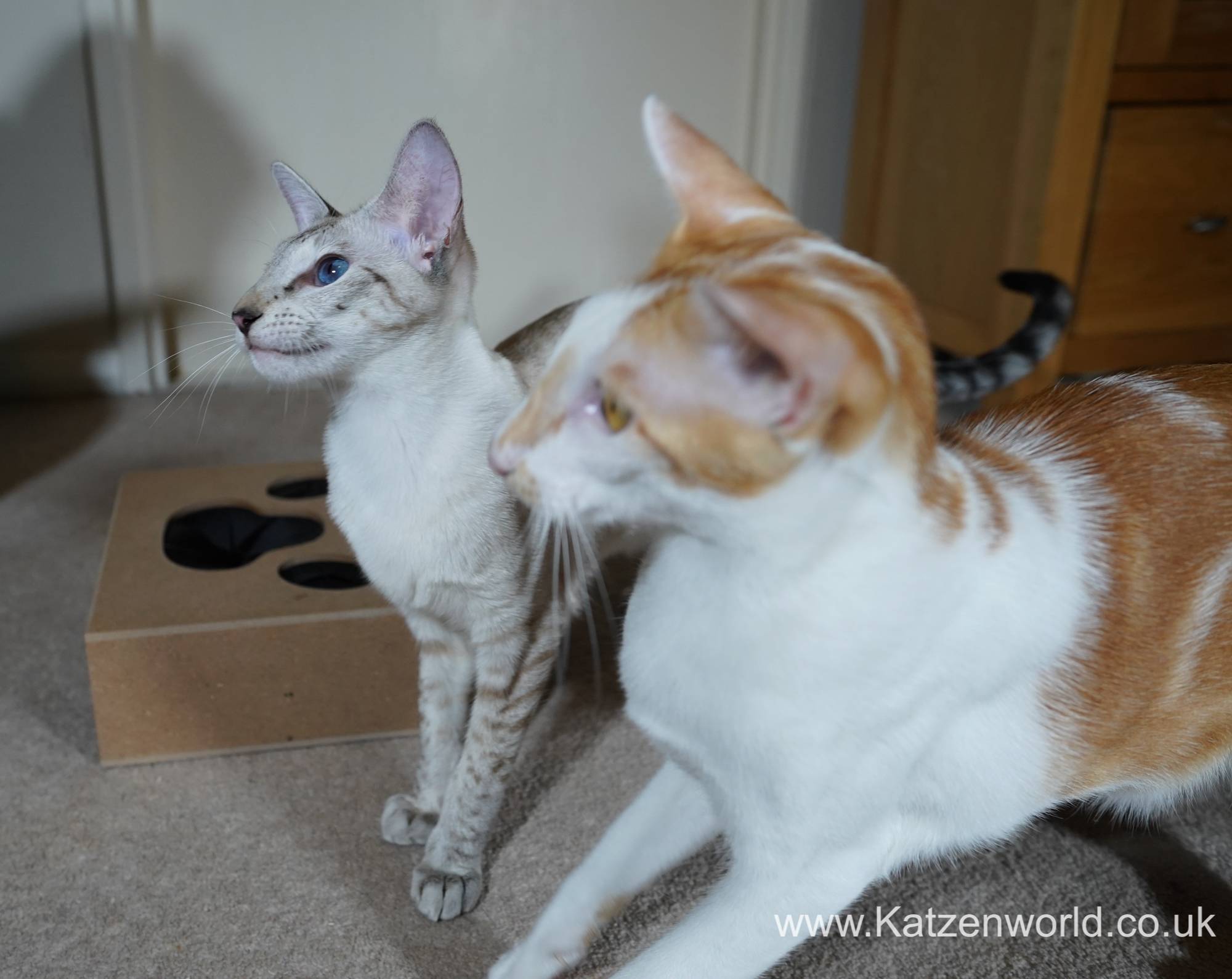 Renegade: And when as if by magic…
Renegade: The holes all changed. :O
Freya: Indeed this mode allowed the mouse to come out of a big central hole! Made it even more fun as I could get to it's tail. 😀
Freya: Eventually the humans got a bit too tired to continue… so my brother and I tried to get on with the game on our own but sadly the handle was a bit too much even for Mr big mouth haha. XD
Rennie: Big mouth?!? I am not. And I tried my best. 😀
Freya: This toy is set to give your kitties hours of fun playtime and is available from our friends over at Purrfect Cat Gifts ]
Signed by,
Prince Renegade also known as the Flash
&
Princess Queen Freya the Snow Leopard
We regularly write about all things relating to cats on our Blog Katzenworld!
Advertisements
The full range of Necoichi raised bowls and accessory now available @ Katzenworld Shop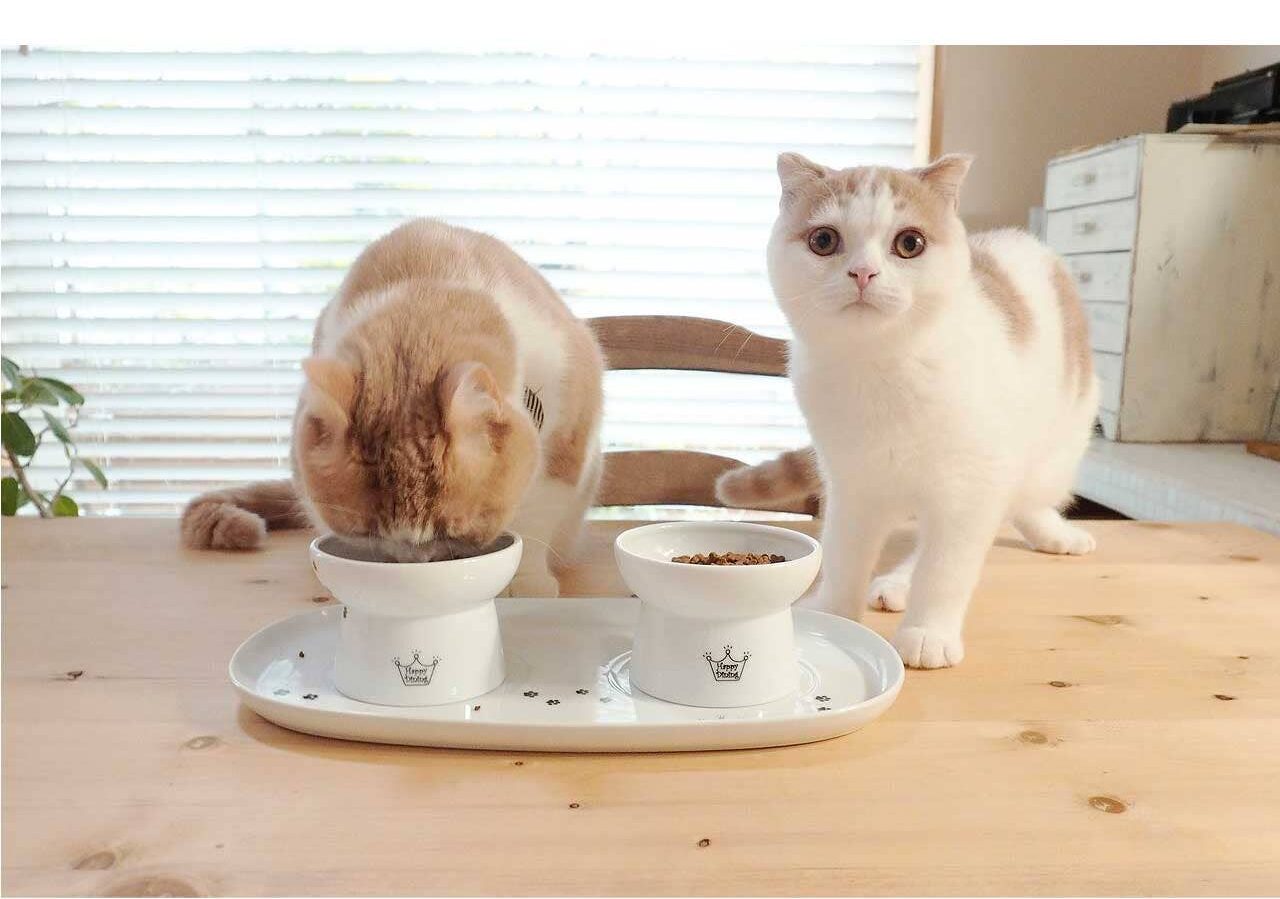 My partner and I are owned by five cheeky cats that get up to all kinds of mischief that of course, you'll also be able to find out more about on our Blog
If you are interested in joining us by becoming a regular contributor/guest author do drop us a message @ info@katzenworld.co.uk .