Contemporary Cat Art In The Capital of the UK
We are the Society Of Feline Artists and we are crowdfunding to raise money to host a feline fine art exhibition in the Centre of London in 2019 and we need the help of cat lovers around the UK and we have some lovely feline art in exchange for donations.
A little about us: The society was founded in 1994 by a group of artists who all paint cats. Since then we've held exhibitions around the country devoted entirely to that magnificent creature the cat. Every year for the last 22 years we've held our annual show in London at the Llewellyn Alexander gallery. It was a very popular event and saw visitors coming to London from as far afield as the USA and Finland.  Sadly, in 2018 the gallery closed when the owners retired.
We want to put on a show again next year so we have just launched a crowdfunding campaign to help us raise funds to host our own exhibition in a Central London gallery in the autumn of 2019.  We will be showcasing the work of more than 50 artists and all of it devoted to cats, both domestic and wild. It will be the largest exhibition of contemporary cat art in the country.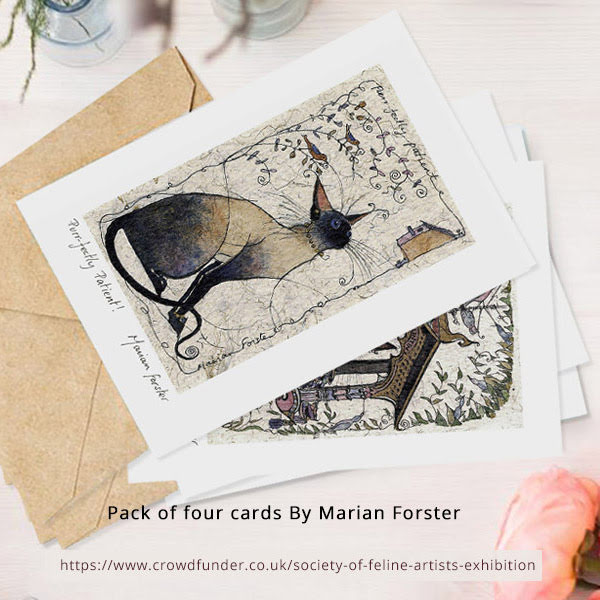 Artists from the society have donated some wonderful feline art as rewards for those who donate to the crowdfunding campaign, everything from packs of greetings cards in return for a £5 donation to books, limited edition prints and even paintings! There are some great ideas for Christmas presents there. So do visit the crowdfunding campaign and have a look at the fabulous feline fine art on offer.
The crowdfunding campaign http://www.crowdfunder.co.uk/society-of-feline-artists-exhibition
The Society Of Feline Artists web site https://felineartists.org/
The Society Of Feline Artists on facebook https://www.facebook.com/FelineArtists/
Advertisements
Visit our Shop for Lisa Parker merchandise!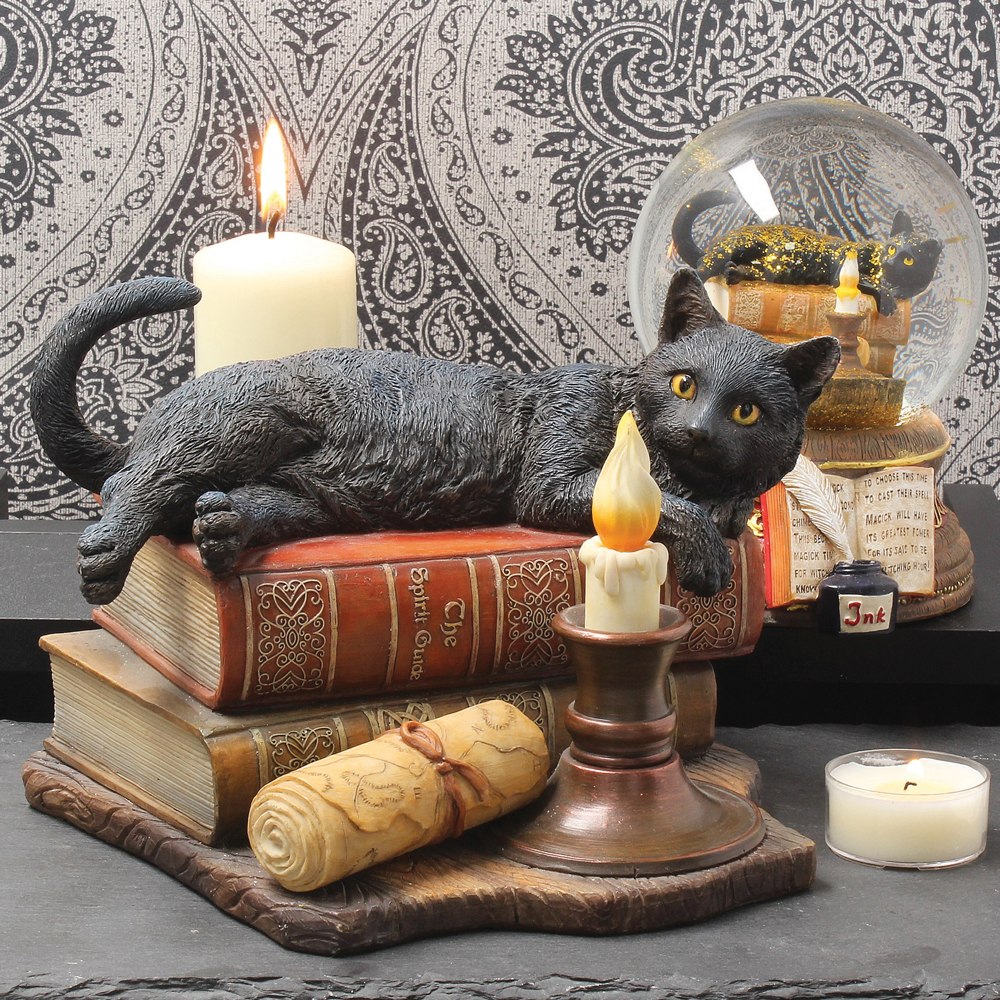 Artist, jeweller and cat lover. Cat owned and trained!