Hi everyone,
It's all three of us in it together here today! To tell you about how we thought our new FroliCat® Fox Den Toy Automatic Cat Teaser was actually a real fox invading our kingdom. ;o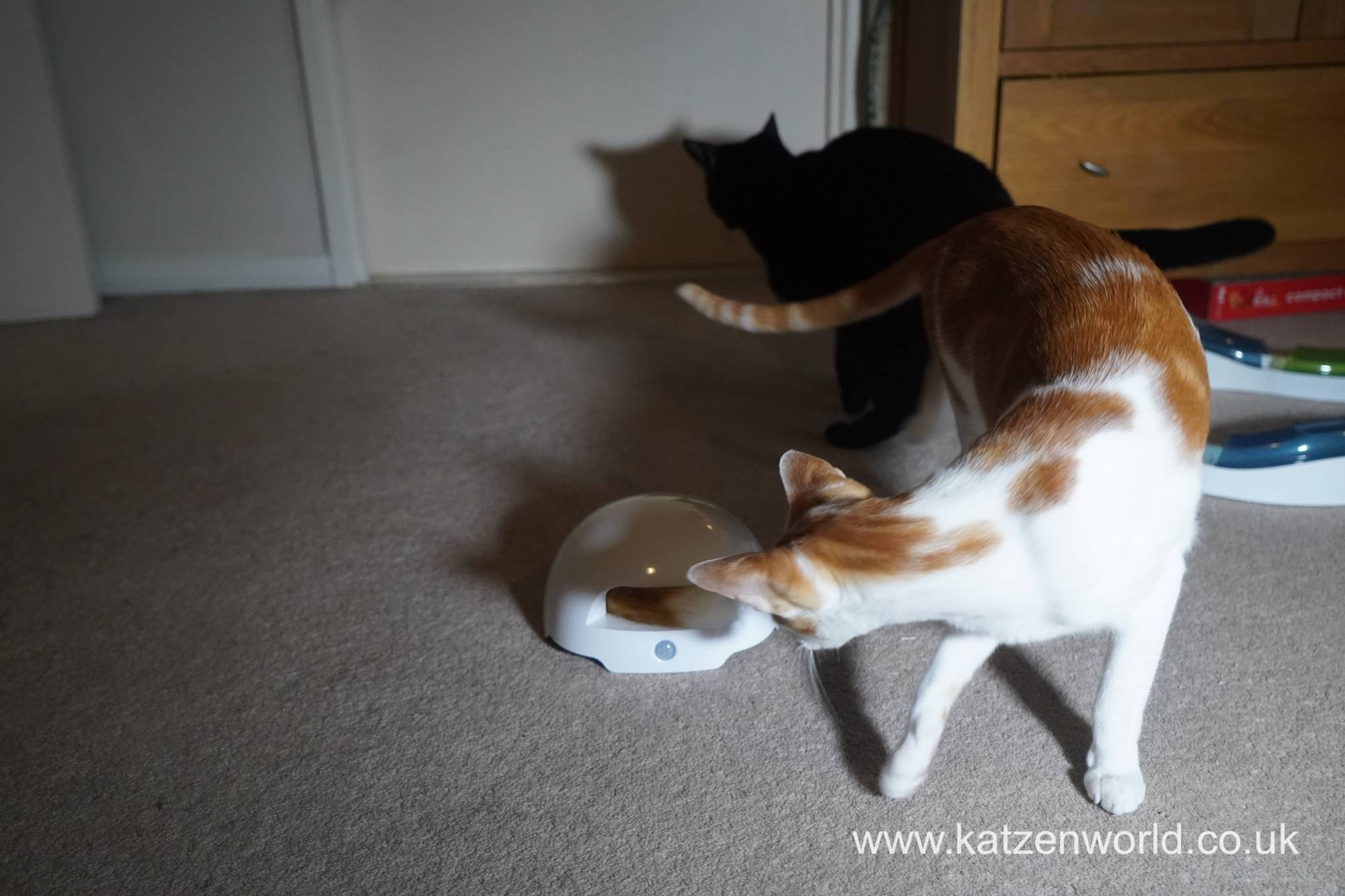 Renegade: See we were minding our own business and when this "thing" appeared in the living room!
Nubia: "Minding your own business"? You woke me up three times!
Renegade: Well… don't want you to sleep through an invasion of our kingdom do we! Anyhow…
Renegade: See there is a fox hiding in that den sister!!! What are we going to do!
Nubia: Hmmmmm…. a fox? It's tail has almost the same colour as you… and a fox face does look very similar to your face… Does that mean…? @_@
Renegade: I am not a fox!!! Now help me protect our kingdom against this intruder. -_-"
Oliver: Right you two! What's going on here?!? I was trying to have a nap in the other room but with all of your meowing that is literally impossible!
Renegade: We've been invaded by a dangerous fox!!!
Oliver: Oh oh… maybe we need to call an exterminator. @_@
Nubia: Why is it that my brothers are such wimps… It's time for me to take charge!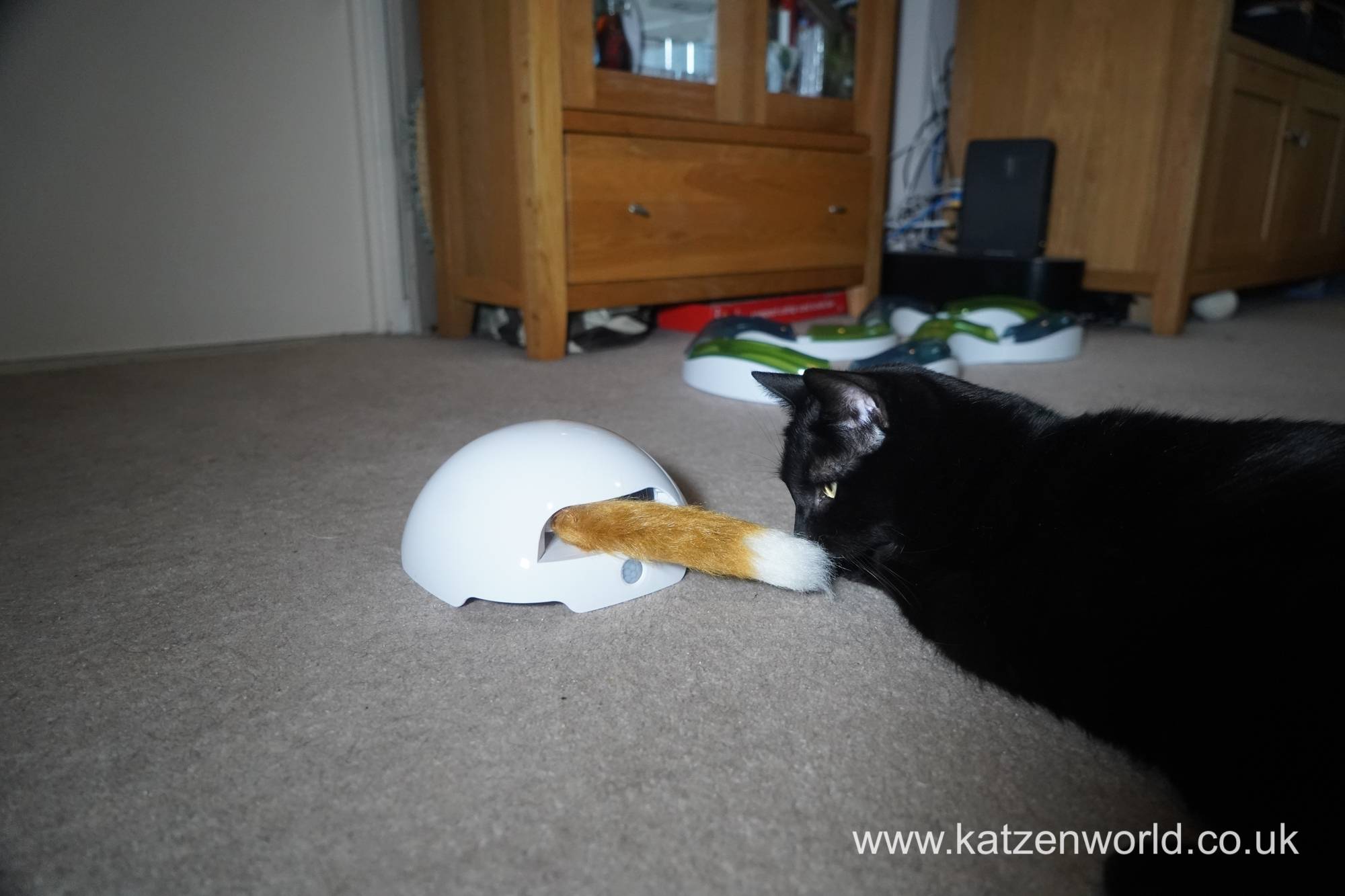 Nubia: Look! It's not dangerous! It actually looks like a lot of fun.
Renegade: We shall let you be the pioneer. 😮
Nubia: Right so the fox is hiding in here… Yikes it does come out randomly!
Oliver: You can do it!!!
Renegade: Go sister!
Nubia: So… it is in there… and comes out!
Renegade: Will she make it? 😮
Nubia: Stop distracting me!!!
Nubia: There it comes! *snaps*
Oliver: She caught it!
Nubia: *with mouth full of fox tail* Told you I'd kill the fox and safe our kingdom!
Oliver: If you'd like endless fun convince your humans to get you one of the FroliCat® Fox Den Toy Automatic Cat Teaser for yourself. 😀
Signed by,
His Meowjesty King Oliver the Maker of Mischief
&
Her Meowjesty Queen Nubia the Disturber of Peace
&
Prince Renegade also known as The Flash!
Advertisements
Visit our Shop for top-quality cat toys and cat lover products!
We regularly write about all things relating to cats on our Blog Katzenworld!
My partner and I are owned by five cheeky cats that get up to all kinds of mischief that of course, you'll also be able to find out more about on our Blog
If you are interested in joining us by becoming a regular contributor/guest author do drop us a message @ info@katzenworld.co.uk .