Hi everyone,
It's your favourite Tuxedo Oliver here today and can you believe it my brother snuck in to the food bowl before me!!! But before I get worked up about that let me tell you more about the food.
Renegade: Nope that would be my job as I got here first after all. 😉
Renegade: This is what it arrived in! But what really confused me was that the humans kept it in the cold cupboard.
Oliver: You mean the fridge…
Renegade: Yes that one! We primarily ate the Freshpet® Select Tender Chicken with Garden Vegetables Cat Food Recipe but we also tried some of the other flavours but our favourite was of course chicken. ;d
Oliver: If like my brother you are wondering why this has to be kept in a fridge that's simple… The food is called Freshpet  and as the name suggests it's FRESH food for us not one of dried up biscuits out of a storage room.
Oliver: And best of all the humans can pick it up in their local Tesco Superstore while doing their normal food shopping as they have a dedicated fridge for the pet food. But back to what my Gourmand of a brother thought of the food. 😉
Renegade: *Munch munch* It's soft yet firm and it's delicious!
Oliver: Right… now move! I want some too! :p
Renegade: *Squeaks* Not yet! I am not finished…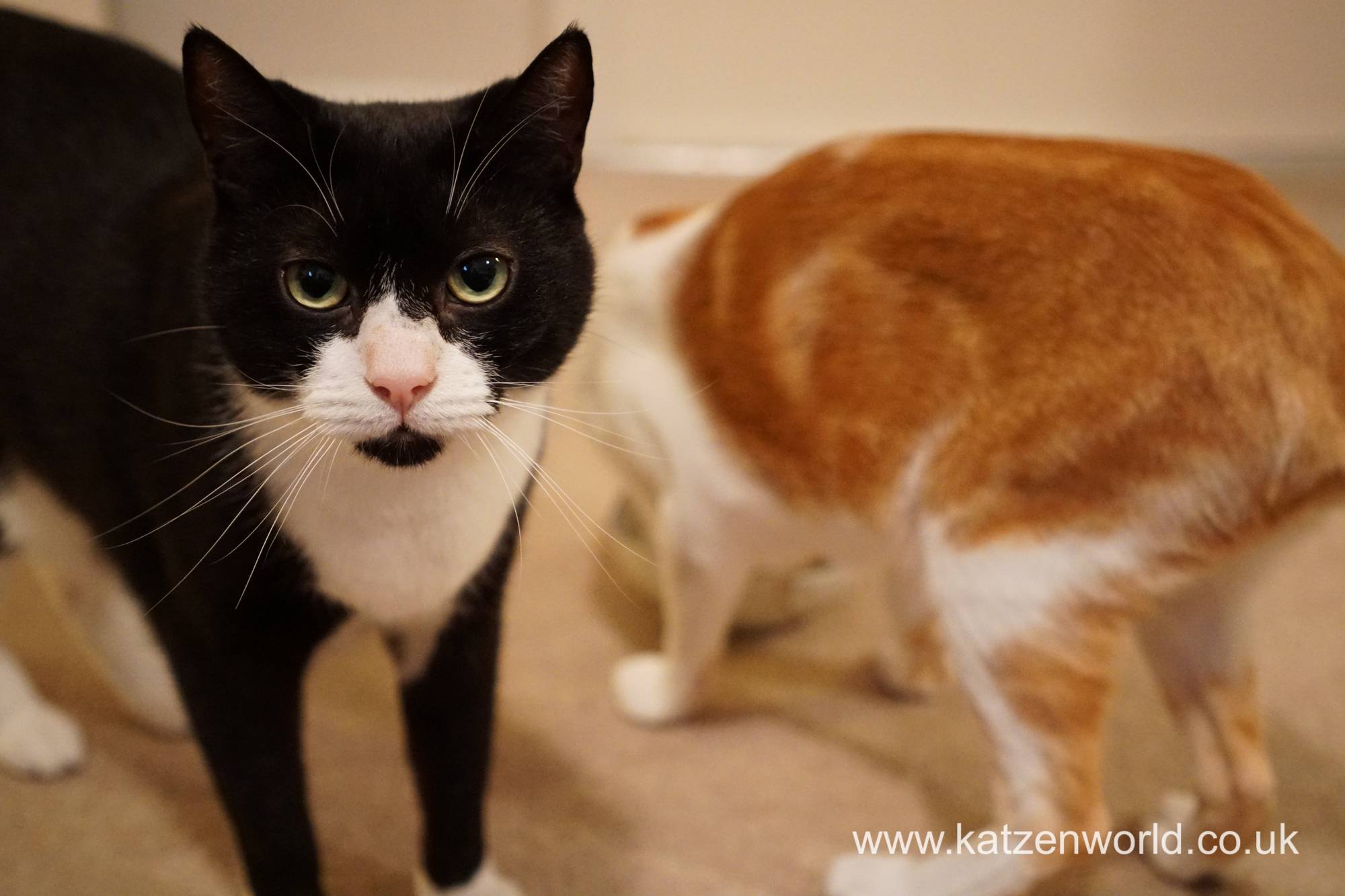 Oliver: Humans!!! There should have been TWO bowls!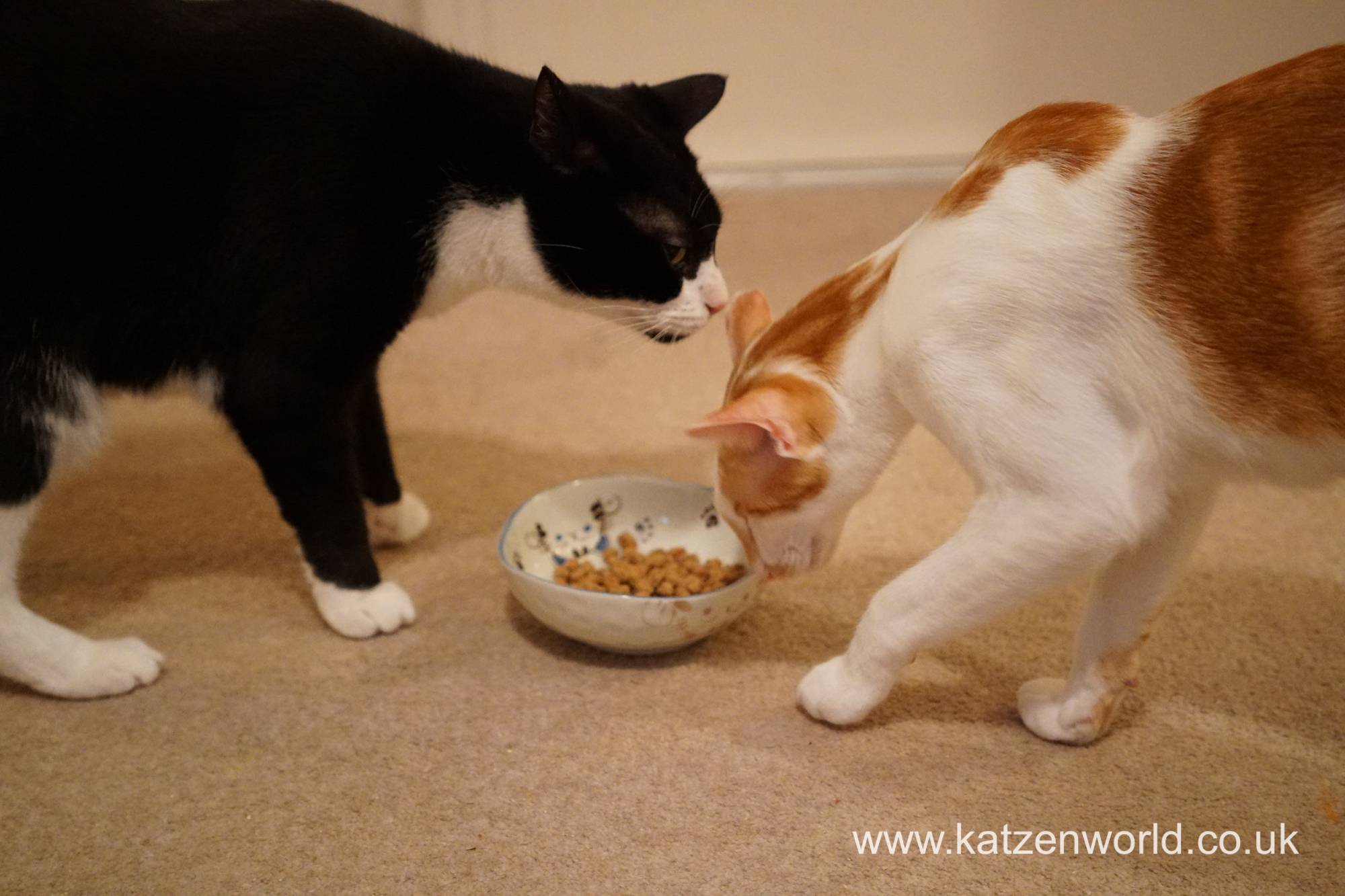 Oliver: If you don't move…
Oliver: … I may just have to have you as a starter Rennie!
Renegade: Waaaaaah fine I'll move now!
Oliver: *Munch munch* At last I get to try this too!
Renegade: Right so what did our humans have to say to the food? Well they were very impressed! They said that they saw this food before in the USA and were hoping it would one day come to the UK so they were delighted when Freshpet offered us to trial this towards the end of last year.
Renegade: Us three have been eating this for a while now and followed the feeding instructions provided by Freshpet. For us the switch was easy and we accepted it straight away but as they point out in the beginning you may have to mix the freshpet food with your cats regular diet. Especially if they've been solely on a dry food diet.
Oliver: As far as ingredients go their food only uses top quality ingredients and ensures that it meets our carnivore requirements while supplementing it with important vitamins and minerals from vegetable ingredients and most importantly it's NOT bulked up with grains!
Renegade: Lastly our humans also very much liked the fact that each bag is resealable to ensure the food stays fresh while kept in the fridge.
Oliver: if you'd like to find a stockist of these please head over to Freshpet to find a store near you.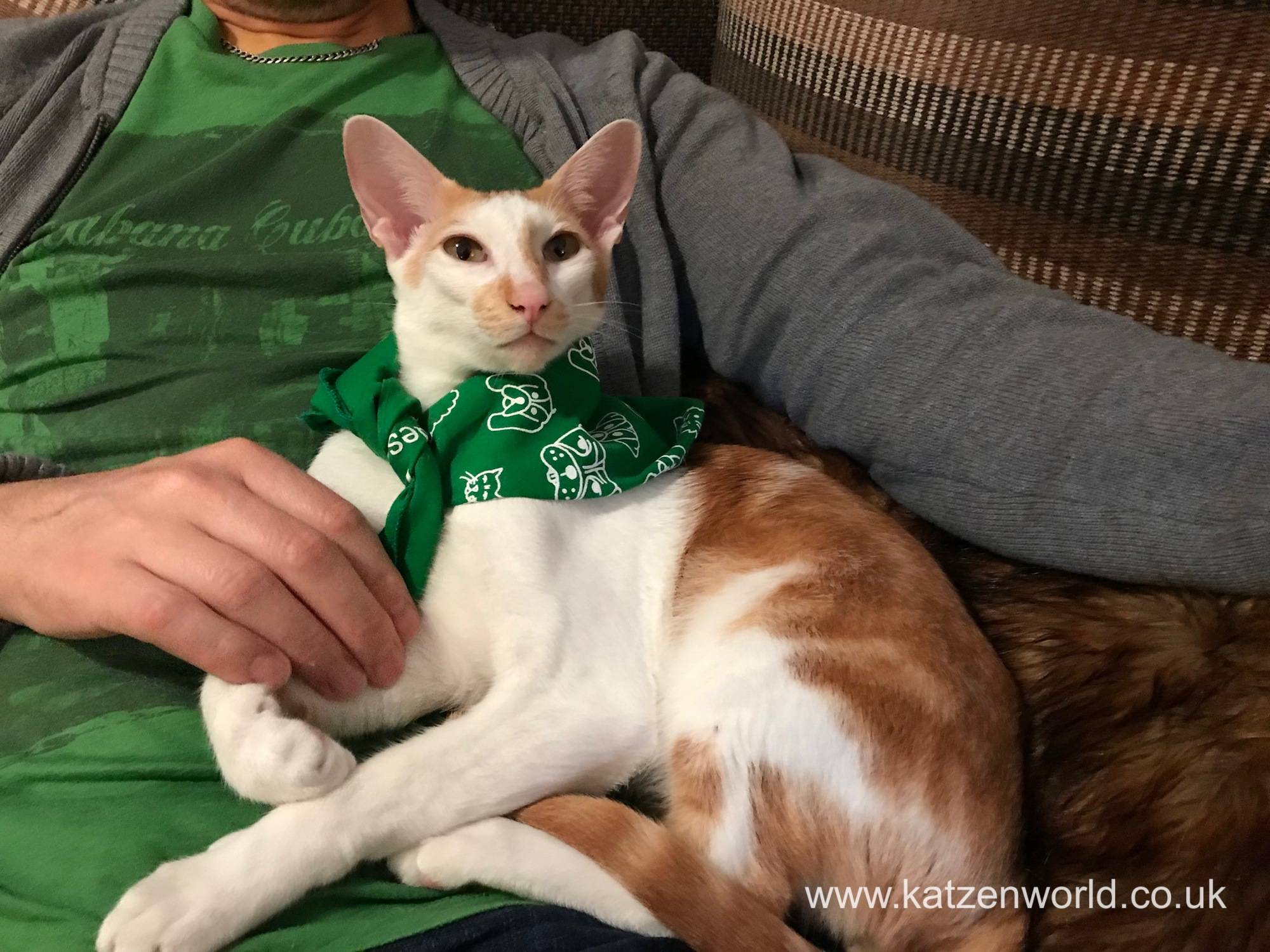 Renegade: Right I am nicely full now! And look I am supercat with my Freshpet Bandana. 😀
Signed by,
His Meowjesty King Oliver the Maker of Mischief
&
Prince Renegade the Creator of Chaos and Grand Connoisseur of Cat Food
Advertisements
Visit our Shop for top-quality cat toys and cat lover products!
We regularly write about all things relating to cats on our Blog Katzenworld!
My partner and I are owned by five cheeky cats that get up to all kinds of mischief that of course, you'll also be able to find out more about on our Blog
If you are interested in joining us by becoming a regular contributor/guest author do drop us a message @ info@katzenworld.co.uk .