Hi everyone,
It's Nubia here today! Can you believe that my humans have accused me of continuously attacking THEIR furniture and the carpet? Do they not know that ALL the stuff in the flat belongs to their QUEEN – ME?!?
Nubia: They got this new stuff called Feliscratch from Animed direct and they really believe that I am going to fall for it…
Nubia: I might look cute for the camera with this… but I shall not fall for this stuff!
Nubia: What's this purple liquid anyway???
Oliver: Sister… stop complaining… you DO attack too much of their stuff…
Nubia: What you are meant to be on my side! 🙁
Nubia: So they've put that purple stuff over the old cardboard scratcher? The silly little thing they think we will go for instead of the divine feel of sharpening our claws on the sofa…
Nubia: @_@ It does smell very nice actually… Must… scratch… it
Nubia: Ok… I take it back… this makes the old cardboard scratcher my favourite place in the whole world!
Nubia: Right! That's it I am ALL exhausted now and shall nap here. 😀
Oliver: Since my sister is passed out I shall tell you all about this stuff. Feliscratch by Feliway contains a copy of our natural pheromone that we leave on places when we scratch and therefore encourages us to scratch there again.
Oliver: In fact it's been working so well on my sister over the last few months that she will even RUN out of the humans' bedroom in order to get to her Feliscratch infused cardboard scratchers instead of being naugthy. 😀
Signed by,
His Meowjesty King Oliver the Maker of Mischief
&
Her Meowjesty Queen Nubia the Disturber of Peace
Advertisements
Visit our Shop for Lisa Parker merchandise!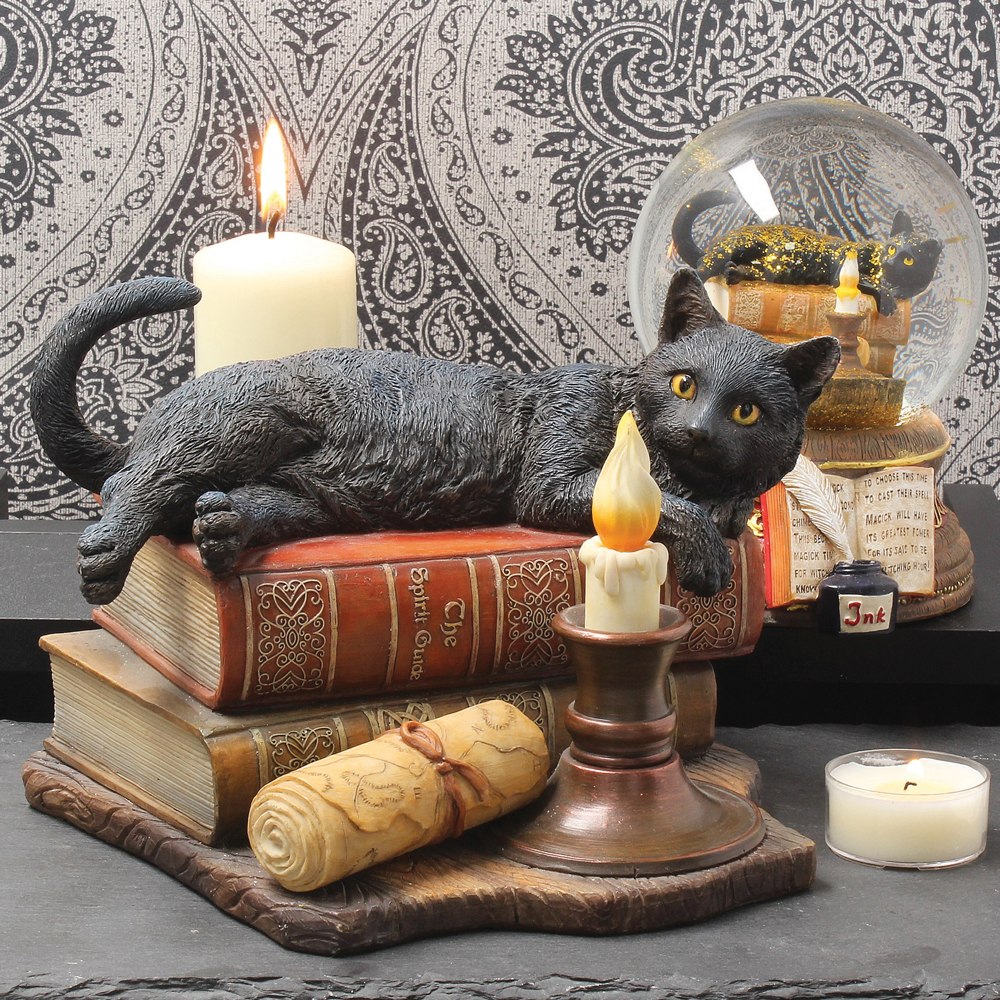 We regularly write about all things relating to cats on our Blog Katzenworld!
My partner and I are owned by five cheeky cats that get up to all kinds of mischief that of course, you'll also be able to find out more about on our Blog
If you are interested in joining us by becoming a regular contributor/guest author do drop us a message @ info@katzenworld.co.uk .