Hi everyone,
The below Guest story was submitted by Martha:
Ma'at almost didn't make it.  A friend was getting ready for a 2018 trip from the rural Texas Panhandle when he heard kitten screaming from under his house.  As he loaded the car, he STILL heard it and finally went to find…
Her mother had moved the other kittens but left this one behind. With Coyotes, owls and raptors, she wouldn't have lasted long. Martha & Stephen agreed to take her "while they're away". She weighed 7.5 ounces, needed a bath, was HUNGRY and opinionated.
And she only had half a TAIL!
After cleaning her up, Stephen & Martha took turns feeding her every few hours until she graduated to kitten food.
She was STAYING and needed a name. Such a smart kitten and with such wise eyes…
She is Ma'at, Goddess of Wisdom!  She had her own (bath) room because she was so tiny in the beginning, but Ra, The Great and Terrible, played pawsy under the door with her and tried to give her his favorite squirrel toy!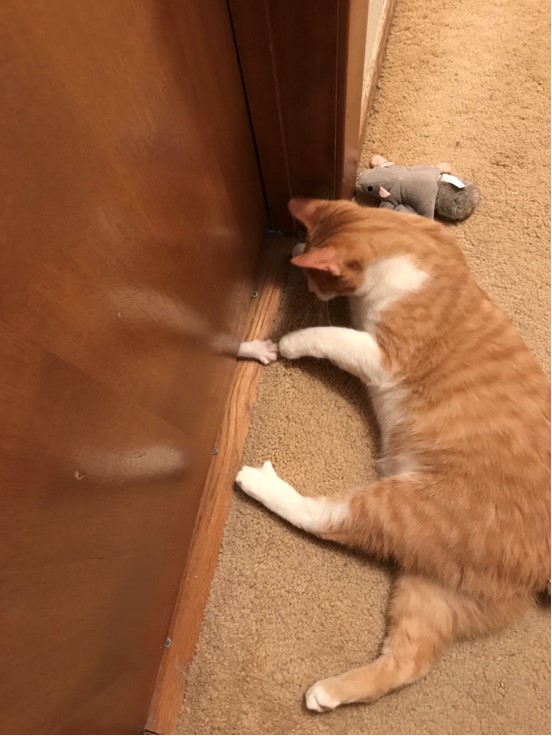 When she was big enough, she had first day-time and then all-day run of the house. Ra is her best friend.
The vet said she was an American Bobtail, which occurs spontaneously in feral cats. Ma'at grew and GREW in body, mind and attitude. This box FIT when she was a kitten, but not on her first birthday! 14 pounds of Ma'at in a size 12 box!
Ma'at sometimes helps decorate the house … whether or not that's wanted!
She's 3, now, and 14 pounds of "daddy's girl"…
Even though Martha helped raise her, their relationship is a bit rockier…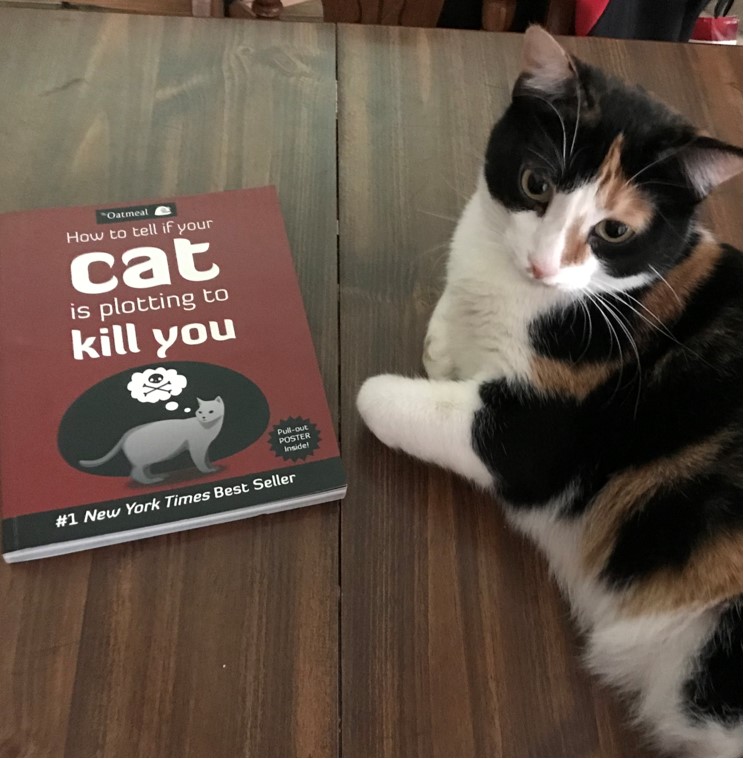 Fearless and beautiful, Martha & Stephen are so very glad their friend found Ma'at and brought her to them!
Story by Martha.
If you would like to see a guest story featured get in touch with us today via info@katzenworld.co.uk
Thanks,
Marc
Advertisements
The full range of Necoichi raised bowls and accessory now available @ Katzenworld Shop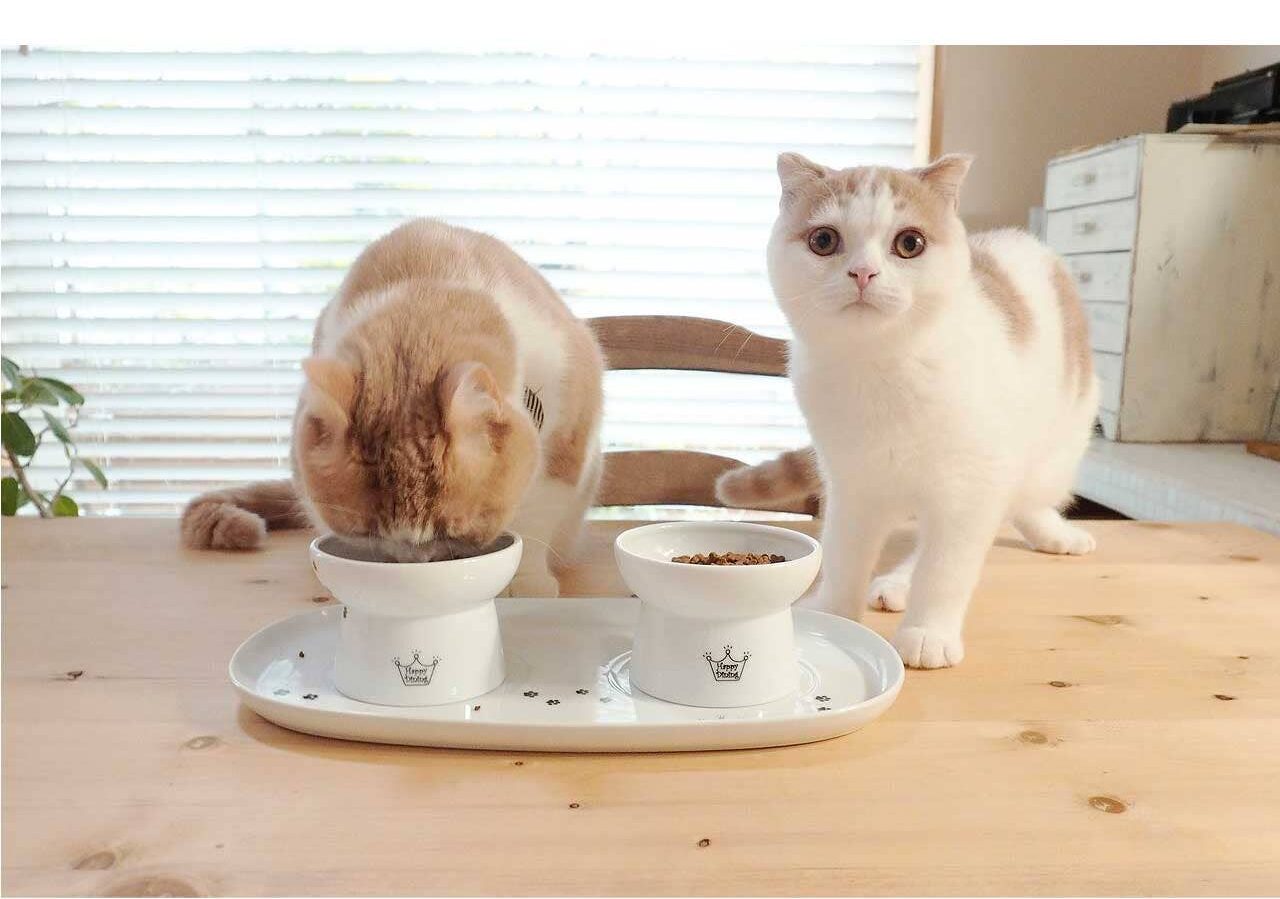 We regularly write about all things relating to cats on our Blog Katzenworld!
My partner and I are owned by five cheeky cats that get up to all kinds of mischief that of course, you'll also be able to find out more about on our Blog
If you are interested in joining us by becoming a regular contributor/guest author do drop us a message @ info@katzenworld.co.uk .