Hi everyone,
Please find below a new guest story from Artie:
This first photo is me getting ready for a good tummy rub. Today is laundry day and Miss Molly the Wiener Wolf is supposed to be helping Mum fold the clothes. Instead, she is getting ready to jump on my tummy before Mum gets a chance to give it a rub! Molly is ALWAYS disturbing the peace! Although she turned 16 in March, like me, Molly will never grow up!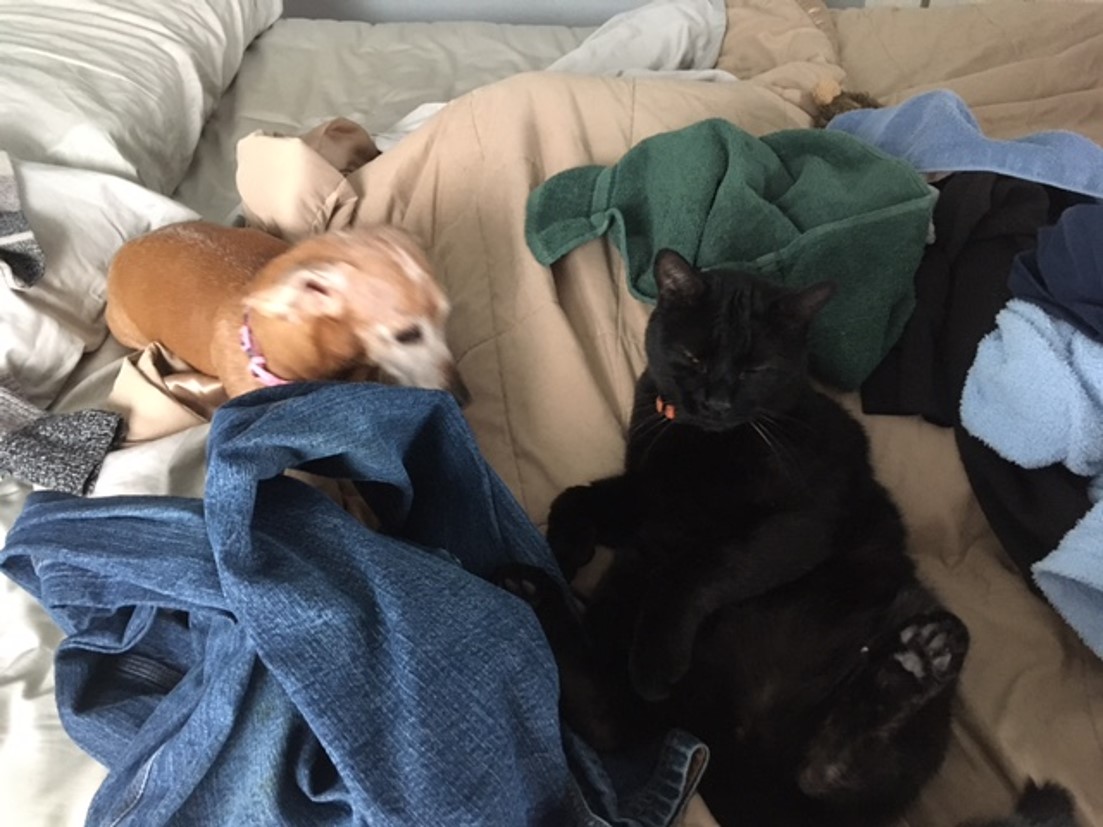 Mum is giving me a good scratch under my arms. Meeeeeoooow! I love getting scratched there – it gives me kittenbumps!!!!
This is Cassius, my little stepbrother! He was a stray and Mum just couldn't resist bringing him home from the shelter. In fact, first time she reached into his cage, he rolled over for a tummy rub, and Mum was smitten by this kitten! Although Cassius loves it when Mum rubs his tummy, Cassius likes to rub his tummy by himself, too – with his kitty kickin' stick!!! I think Cassius is about 3 years old but he acts like a 2 year older!!!! We'll see if he ever grows up!
Stay safe, stay well, stay cozy!
Purrregards,
Artie XXXOOO
Have you got a story to share? Send it in to info@katzenworld.co.uk
Advertisements
Click to visit our Shop for the hassle-free Zen Clippers!
We regularly write about all things relating to cats on our Blog Katzenworld!
My partner and I are owned by five cheeky cats that get up to all kinds of mischief that of course, you'll also be able to find out more about on our Blog
If you are interested in joining us by becoming a regular contributor/guest author do drop us a message @ info@katzenworld.co.uk .