Hi everyone,
Please find below a guest story from Robert about Charley:
In the late spring of 2011, one of my students came into class crying. Her father had given her an ultimatum: place the last of her mama cat's kittens by the end of the day, or he would drown it. Can you imagine saying that to your fourteen-year-old daughter? I told her to bring me the kitten, I would adopt it. I took it home that evening, and it rode on my shoulders between my head and the headrest all the way home. Such a scared little boy, away from mama for the first and final time. I figured out that the girl's father must have actually started to drown it, because the cat is deathly scared of bathrooms to this day.
As he settled into our home, he acquired his name, Charley, when my wife called him "the little dickens." A slow learner, it took him six years to figure out that laps were a good thing, and he often prefers a crevice on the back of the couch to his cat tree. He's doesn't understand the attraction of wet food, either, preferring dry food and Temptations to tuna fish, chicken, or human food.
Through the years since, he has grown from 15 ounces to 15 pounds, and provided love and comfort to my wife and me through multiple crises and surgeries. He's almost ten years old now, and certainly middle aged, but we call him the world's oldest kitten when he plays with tissue paper or his toys. He's just one of a million mackerel tabbies in the world, but he's our sweet-tempered boy.
Advertisements
The full range of Necoichi raised bowls and accessory now available @ Katzenworld Shop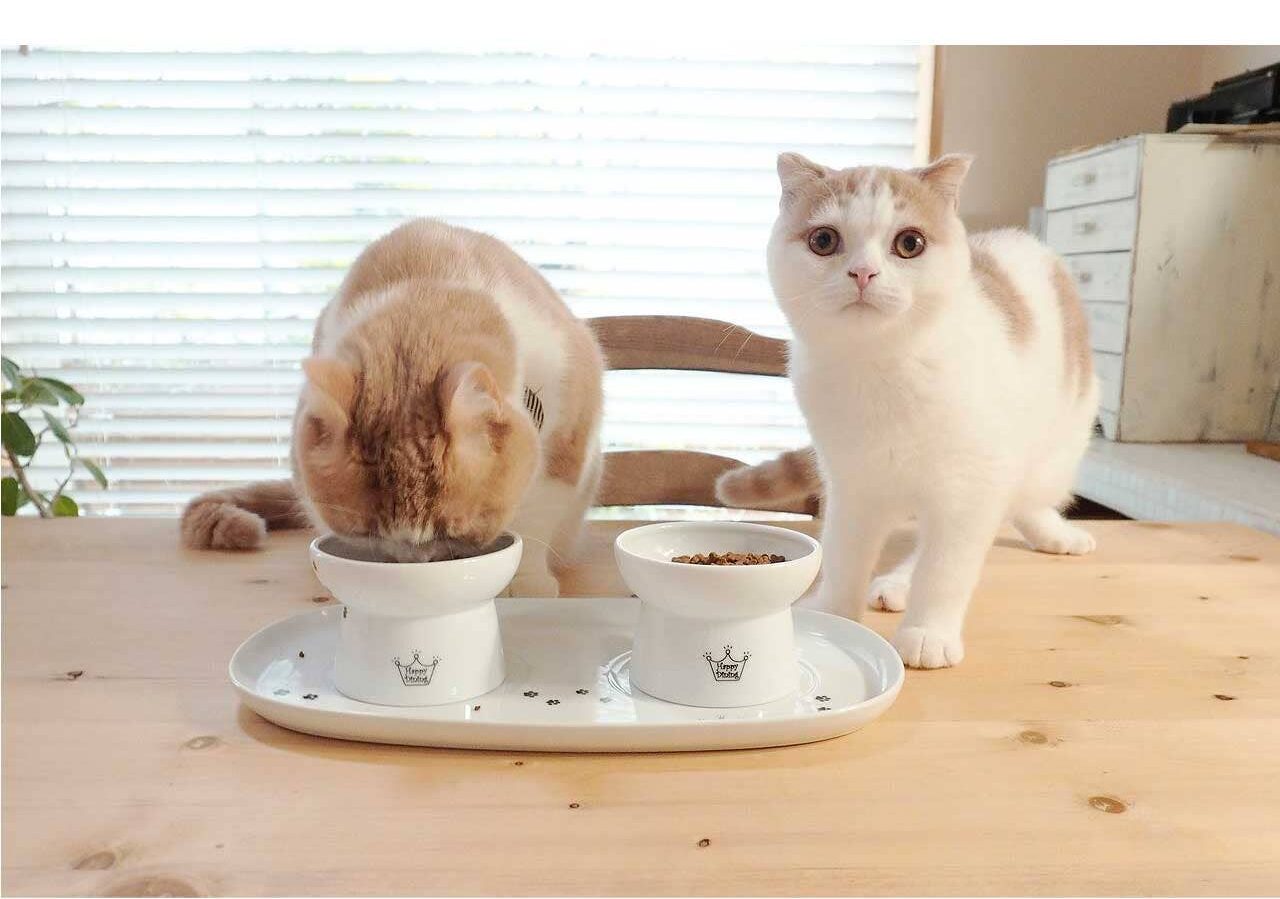 We regularly write about all things relating to cats on our Blog Katzenworld!
My partner and I are owned by five cheeky cats that get up to all kinds of mischief that of course, you'll also be able to find out more about on our Blog
If you are interested in joining us by becoming a regular contributor/guest author do drop us a message @ info@katzenworld.co.uk .