Five cats, one winner.  Bob Mortimer launches public vote to choose which fabulous feline should win Cats Protection's Alternative Cat Awards
Five marvellous moggies have been announced as finalists in Cats Protection's Alternative Cat Awards, celebrating the UK's feline lockdown legends.
With the Covid-19 pandemic resulting in the charity postponing its annual National Cat Awards, Cats Protection instead asked to public to send in videos of their feline friend's antics during the past few months.
After receiving hundreds of entries to the awards – sponsored by Cats Protection's long-term corporate partner PURINA® – celebrity judges have now selected five category winners to go through to a public vote to choose the 'People's Purrfect Choice'.
The category winners are:
One-year-old black cat Norbert from Tewkesbury.  His adorable antics with his owner's computer mouse made him the winner of the #PurinaPurrfectTeamwork category, chosen by celebrity beauty expert and TV presenter Gina Akers.
Two-year-old Charlie Roo from Dumfries. Footage of Charlie Roo playing, sleeping and living life to the full despite having under-developed front legs scooped him the #PurrfectlyImperfect category, judged by comedian and writer Jake Lambert.
Seven-year-old Baldock resident Sid. Athletic Sid's jaw-dropping leaps up the stairway bannister earned him the top cat place in the #MischievousMoggy category, judged by ex-England goalkeeper David Seaman and his wife, Dancing on Ice Star Frankie Seaman.
Twenty-one-year-old veteran puss Cookie from Romford. A clip of blissed-out feline OAP Cookie purring to the camera made the 21-year-old moggy winner of the #SeniorKitizen category, judged by radio presenter Justine Greene.
Four-month-old kitten Bean from Morley. Heart-warming footage of playful rescue kitten Bean enjoying her new climbing tower ensured she was named #BestNewcomer, judged by dance choreographer and ex-Strictly judge Arlene Phillips.
With the finalists now announced, it's over to the public to have their chance to crown the overall winner – the 'People's Purrfect Choice' – by logging onto www.cats.org.uk/aca and voting for their favourite.  Cat-loving comedian Bob Mortimer officially opened the voting at 4pm on Thursday 17 September. The public now has until Sunday 20 September to choose which of the five felines deserves the overall title.  Bob will announce who has been crowned the winner on Wednesday 24 September.  Along with the title, the winning cat's owner will be invited to attend Cats Protection's National Cat Awards at London's Savoy on 5 August 2021.
Cats Protection's Acting Head of Media Relations, Katy Geary, said: "During lockdown, we heard countless stories of how the nation's pet cats were helping their owners during such unprecedented times. Whether it was providing a welcome distraction when we were all getting to grips with homeworking, being a companion to people living alone, or becoming a playmate for children missing their school friends, our pet cats have been an invaluable support to many of us.
"There can only be one winner, but our Alternative Cat Awards are all about celebrating everything we love about cats and the joy and laughter they bring to a home, especially in difficult times."
Calum Macrae, Regional Director at Nestlé Purina PetCare, said: "One of our key beliefs at Purina is that people are better with pets – especially during these last few months, so we were delighted to partner with Cats Protection to celebrate the contribution cats have made during lockdown."
To view the finalists' videos and to vote for your favourite cat, please go to: www.cats.org.uk/aca
Advertisements
The full range of Necoichi raised bowls and accessory now available @ Katzenworld Shop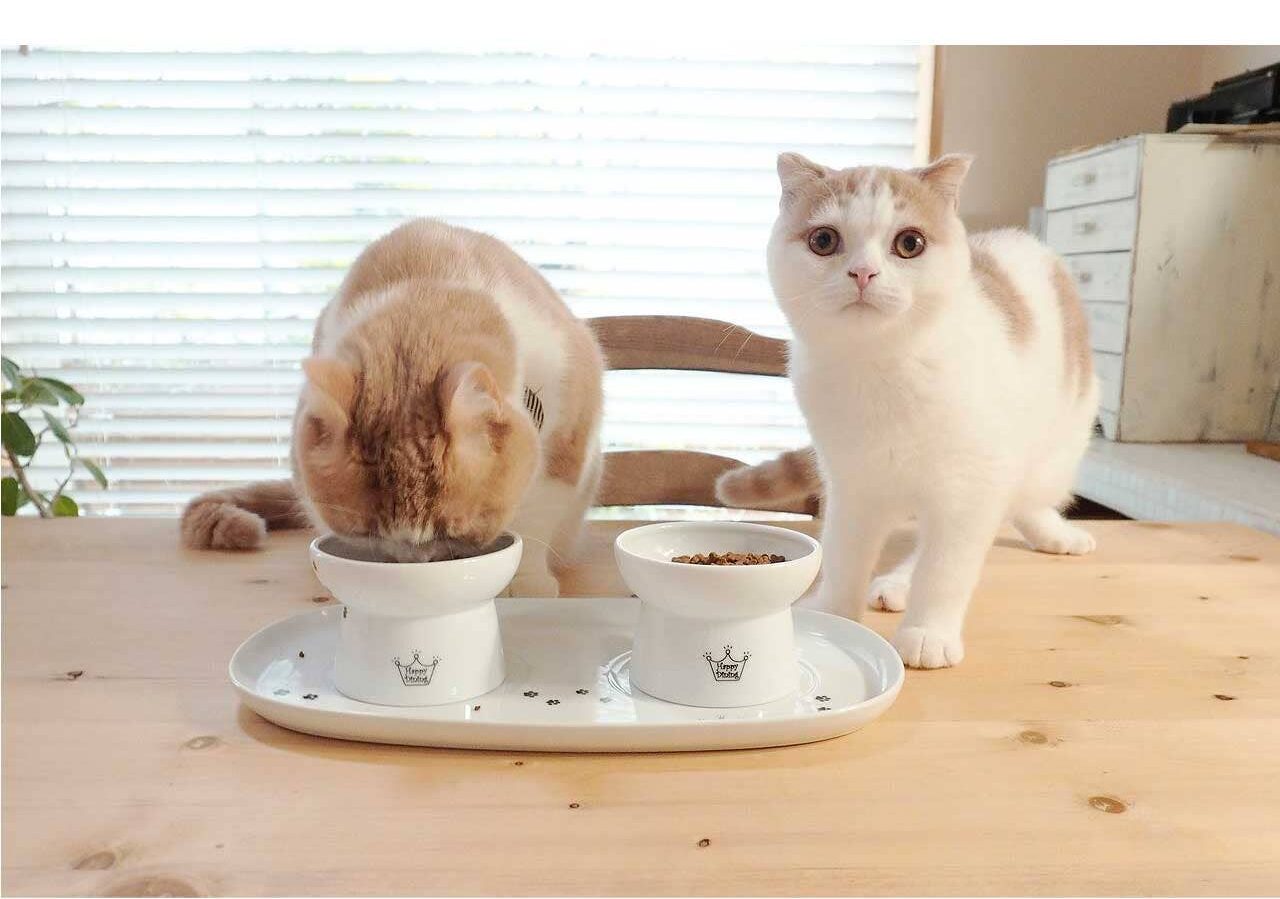 We regularly write about all things relating to cats on our Blog Katzenworld!
My partner and I are owned by five cheeky cats that get up to all kinds of mischief that of course, you'll also be able to find out more about on our Blog
If you are interested in joining us by becoming a regular contributor/guest author do drop us a message @ info@katzenworld.co.uk .