Hi everyone,
Please find below a guest story from Maureen Sheehan:
My hubby and I live in the US. We are OAPs, and all that comes with that.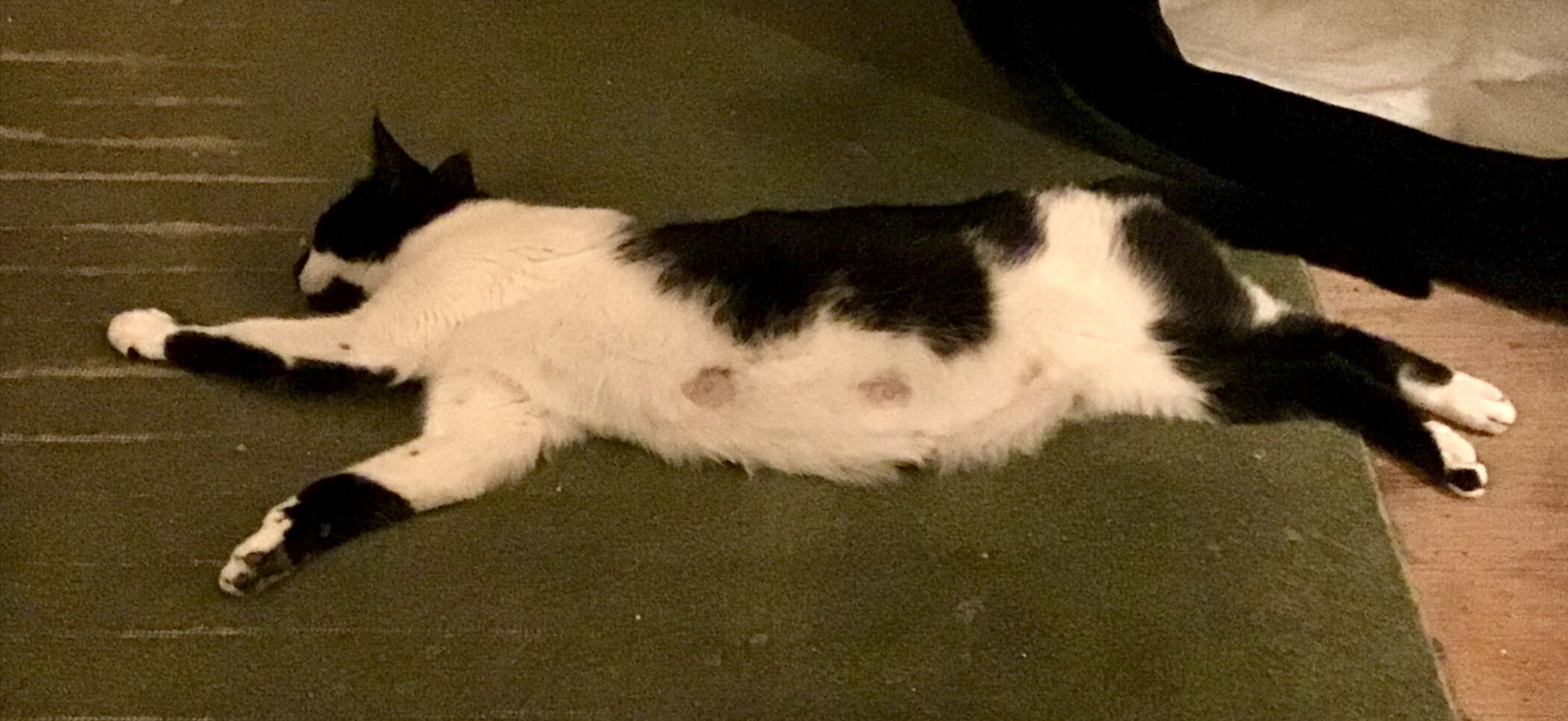 We have already, as the kinfolk tell us, too many cats, all rescued. So a few months ago we see this kitten and another bouncing around the alley.
We were already feeding the resident alley black cat and the newly homeless orange cat under our porch. Beds too. So the two new cats were hungry, we fed them too, I named them.
One stopped coming to eat, and the other is getting fatter and fatter. Then she has kittens in the box (with a bed and towels) under the porch. SIX kittens. How can I feed and have room for 7 cats?
Finally I had to let them be with their mommy as long as they could, so before they could walk, brought them in. The mommy's name is Dilly and she has been very very good. She had to learn how to use the litter box.
She is loving to us, and growls at the other cats behind their lattice partition. She doesn't cry or try to get out and feeds them all. I estimate six more weeks before I will have to give them away.
Have you got a story to tell? Email us via info@katzenworld.co.uk
Advertisements
Click to visit our Shop for the hassle-free Zen Clippers!
We regularly write about all things relating to cats on our Blog Katzenworld!
My partner and I are owned by five cheeky cats that get up to all kinds of mischief that of course, you'll also be able to find out more about on our Blog
If you are interested in joining us by becoming a regular contributor/guest author do drop us a message @ info@katzenworld.co.uk .