Today we would like to share a feel-good story and exciting update from Petcurean's Uplift the Underdog: Cat Edition contest. Please note all links will only work for US & Canadian readers on this occasion as the campaign is exclusive to the US.
Just this week, the 12 feline finalists – 6 from Canada and 6 from the US – vying for the winning title in Petcurean's North America-wide contest were announced. The contest which originally launched on January 14th, aims to bring awareness to overlooked rescue cats all over the US and Canada who are in desperate need of fur-ever homes.
Every year, 860,000 animals in shelters across the U.S. are euthanized while 38% of the 81,000 cats taken into Canadian shelters last year were not adopted, meaning they were also either euthanized or will spend the rest of their lives in a cage. This contest invites rescue groups and shelters across the US and Canada to nominate the many adoptable and deserving cats in shelters who are looking for their furever families, in particular the "underdogs" AKA. the ones that are often overlooked due to their age, temperament, health, or other barriers that may prevent them from being otherwise adopted. The 12 finalists are:
Bogart of Hamilton, Ontario, 5 years old
Ernesto of Toronto, Ontario, 12 years old
Matilda of Smiths Falls, Ontario, 15 years old
Ziva of Bedford, Nova Scotia, 8 years old
Moe of Edmonton, Alberta, 1 year old
Hercules of Chilliwack, British Columbia, 12 years old
Sammie of Plymouth, Minnesota, 3 years old
Cayenne & Ashton Lee of Medford, Oregon, 15 and 13 years old
Cye of Longview, Texas, 4 years old
Bjorn of Troy, Michigan, 5 years old
Francine of Sacramento, California, 10 years old
Sullivan of Covington Township, Pennsylvania, 4 years old
The public voting period will close on Monday, February 24th at 3:00pm ET/6:00 pm PT and until then, we're asking the public to go online to www.uplifttheunderdog.com to vote for their favourite "underdog cat". All finalists will take home a one year supply of Petcurean cat food, have their adoption fee paid for, and score a donation of 2,000 meals of Petcurean pet food that will be donated to their local shelter to support the important work they're doing to help animals looking for their 'fur-ever' homes in their communities. At the end of the voting period next Monday, the top nominees in both the US and Canada will also receive a three-year supply of food from Petcurean.
Are you interested in helping us spread the word about the voting period for this important campaign, and to help your favourite "underdog cat" take home the grand prize?
Advertisements
The full range of Necoichi raised bowls and accessory now available @ Katzenworld Shop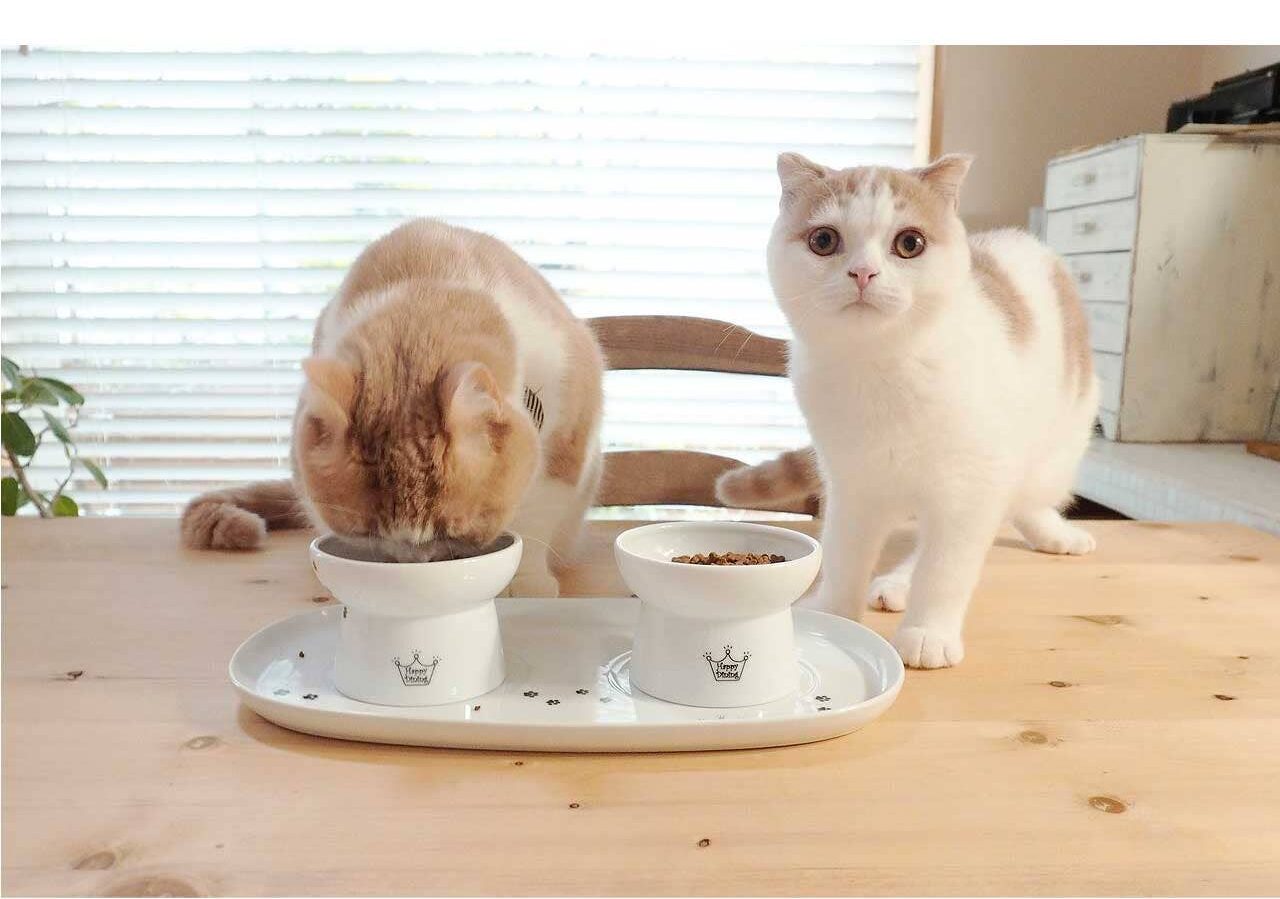 We regularly write about all things relating to cats on our Blog Katzenworld!
My partner and I are owned by five cheeky cats that get up to all kinds of mischief that of course, you'll also be able to find out more about on our Blog
If you are interested in joining us by becoming a regular contributor/guest author do drop us a message @ info@katzenworld.co.uk .