Hi everyone,
It's Nubia here today and look I'm in this most amazing new tunnel that my humans got me! 😀
Oliver: And as you may find out my sister is being most silly with…
Nubia: Silly, me? Never! Look I am helping to assemble the tunnel. 😀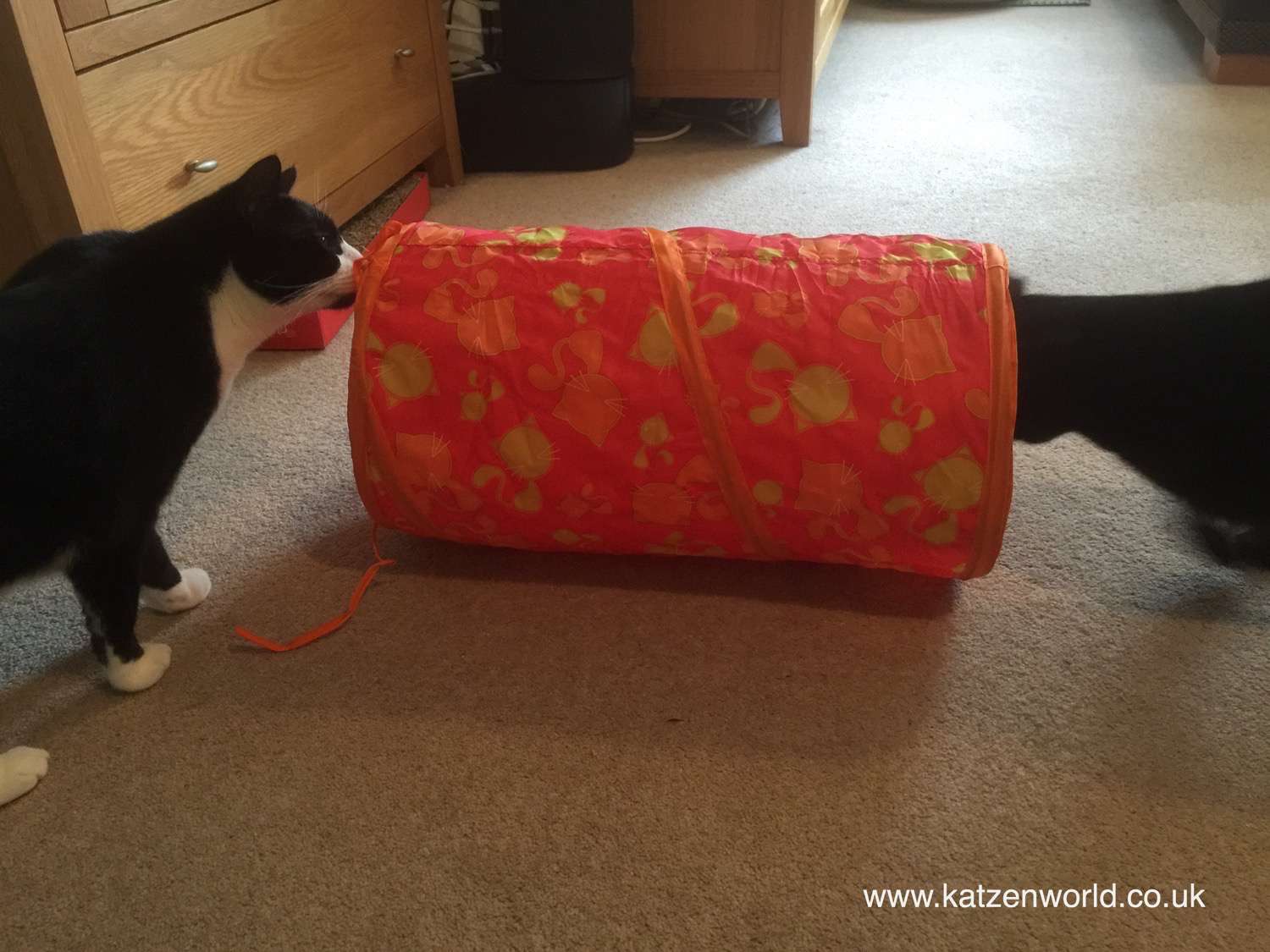 Oliver: I suppose now that it's an actual tunnel it looks like a lot of fun…
Nubia: Peek-a- boo Oliver!
Oliver: Ack it's scary dragon pooh…
Nubia: I am no dragon1!! *roar* I am a princess. <3
Nubia: Oh my…
Oliver: What? o.o
Nubia: It's got strings as well!!!! *drools*
Oliver: Oh no… Here we go again with my sister's string addiction. :O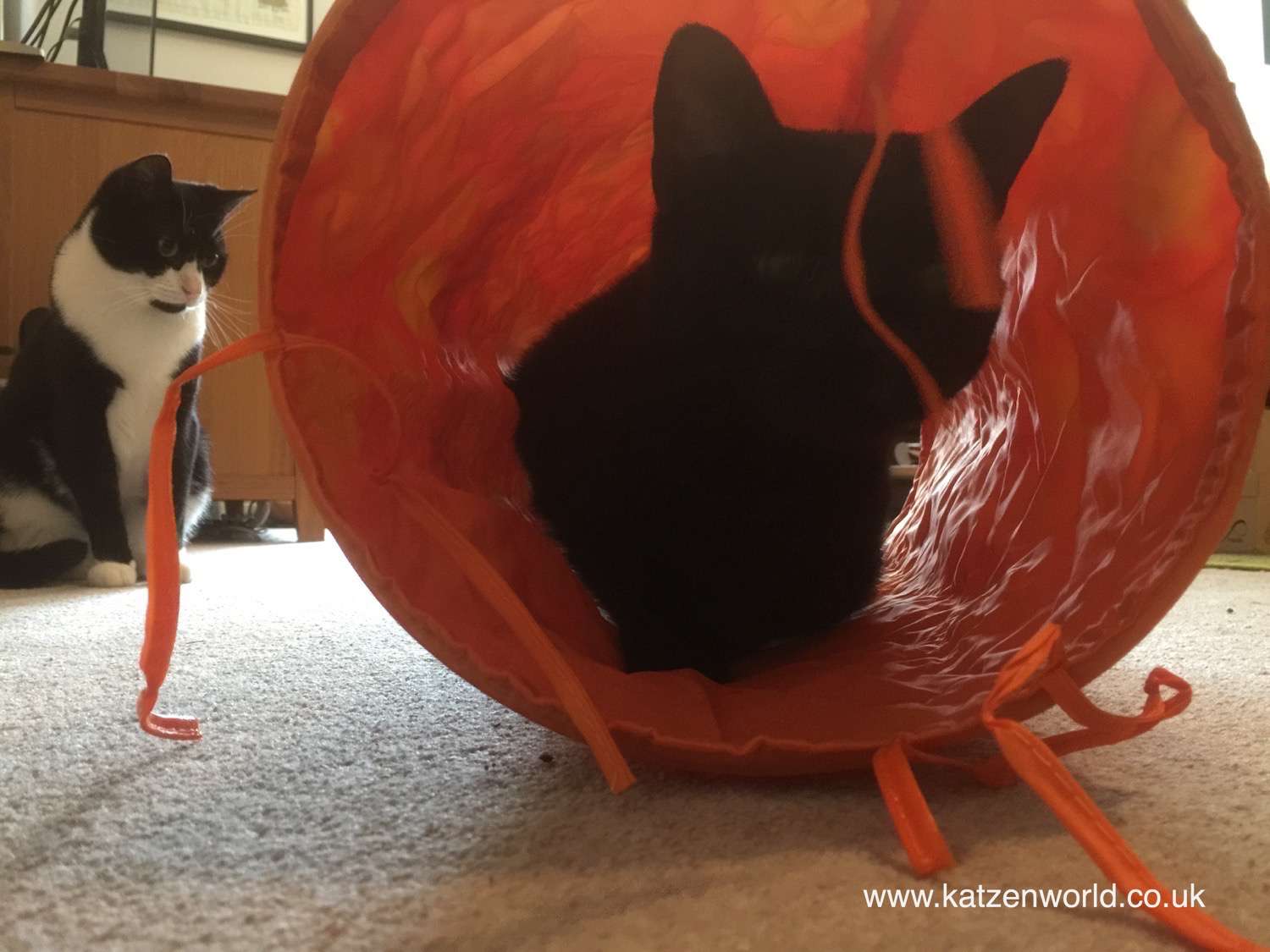 Nubia: But they look like a lot of fun! 😀
Oliver: But we still need them. 😮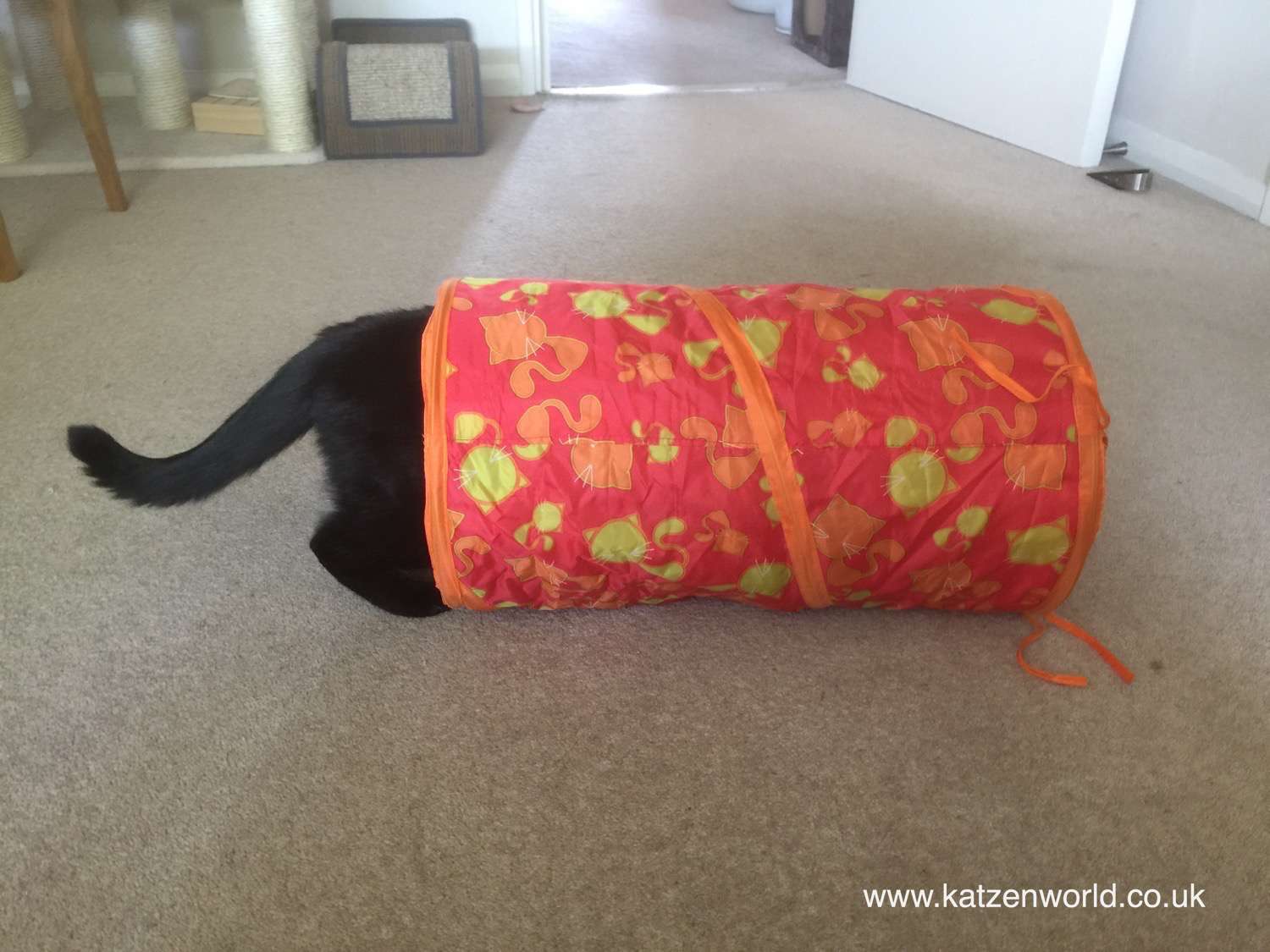 Nubia: Right I am going further in!
Oliver: *whispers* Shall we tie her up inside? ;o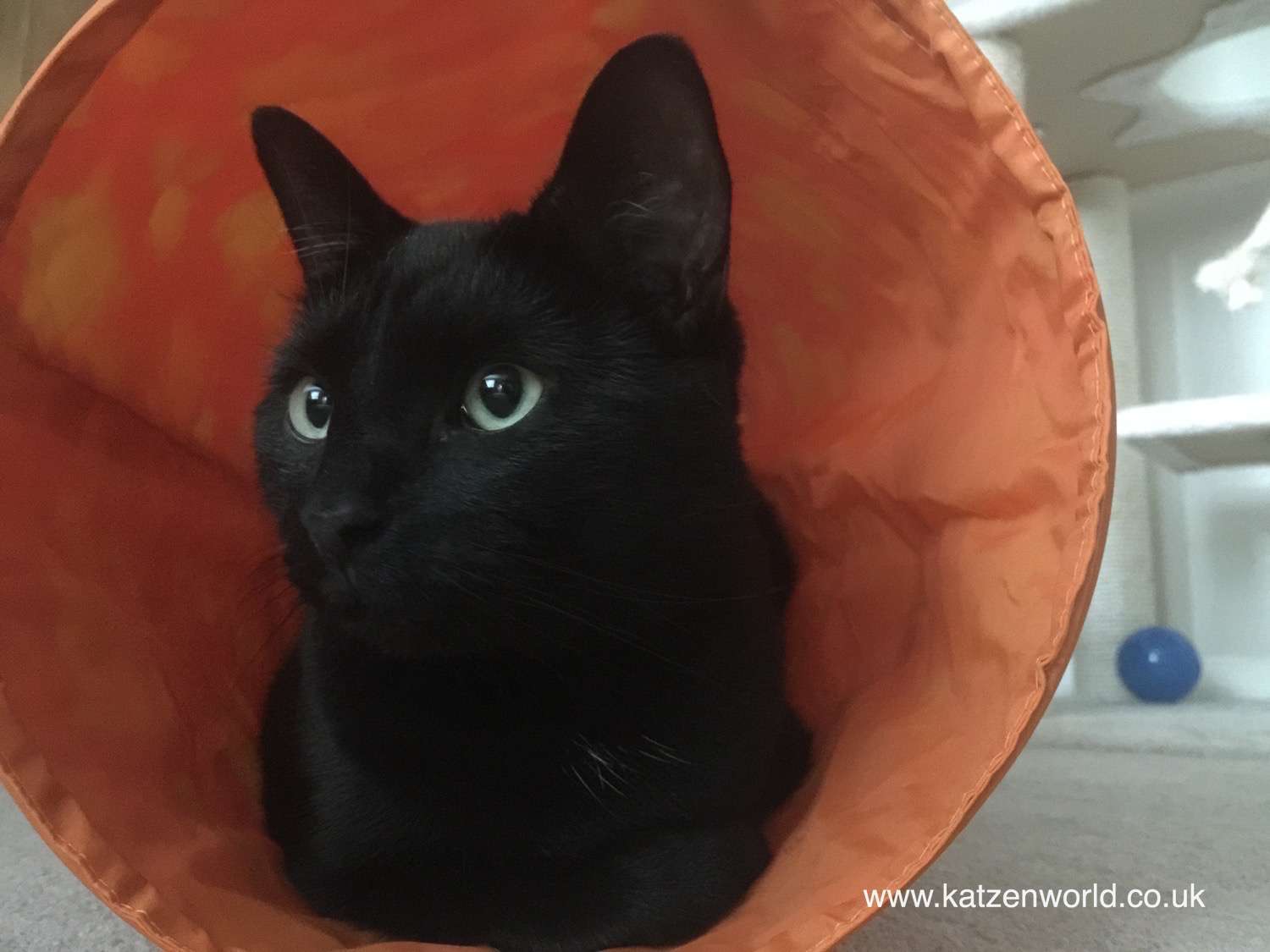 Nubia: I heard that brother!!!! And no you may not! But why not tell the other felines where to get this pawesome tunnel? <3
Oliver: Always letting me do the hard jobs… But sure… So this is one of the fabulous items currently available in our Katzenworld Shop. 😀
Nubia: Since brother will forget… I shall also remind everyone that by using katzenworld10 you'll get 10% off your basket total on most items. 😮
Signed by,
Her Meojesty Queen Nubia the Disturber of Peace
&
His Meowjesty King Oliver the Maker of Mischief
Advertisements
Visit our Shop for Lisa Parker merchandise!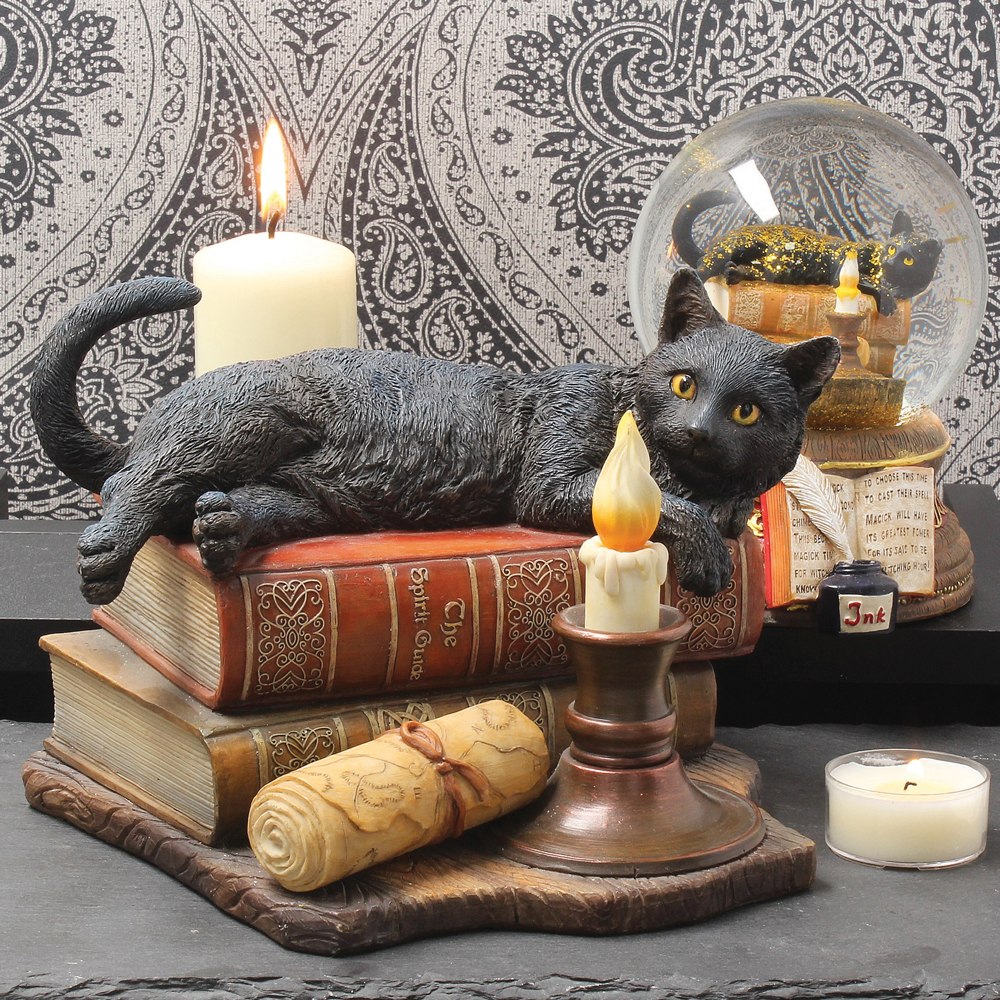 We regularly write about all things relating to cats on our Blog Katzenworld!
My partner and I are owned by five cheeky cats that get up to all kinds of mischief that of course, you'll also be able to find out more about on our Blog
If you are interested in joining us by becoming a regular contributor/guest author do drop us a message @ info@katzenworld.co.uk .