Hi everyone,
Oliver: So I was sleeping peacefully in my new box bed… All was peaceful until my sister hobbled up on me…
Oliver: *Snores*
Oliver: What was that noise???
Oliver: Is it only me or is there a shadow behind me…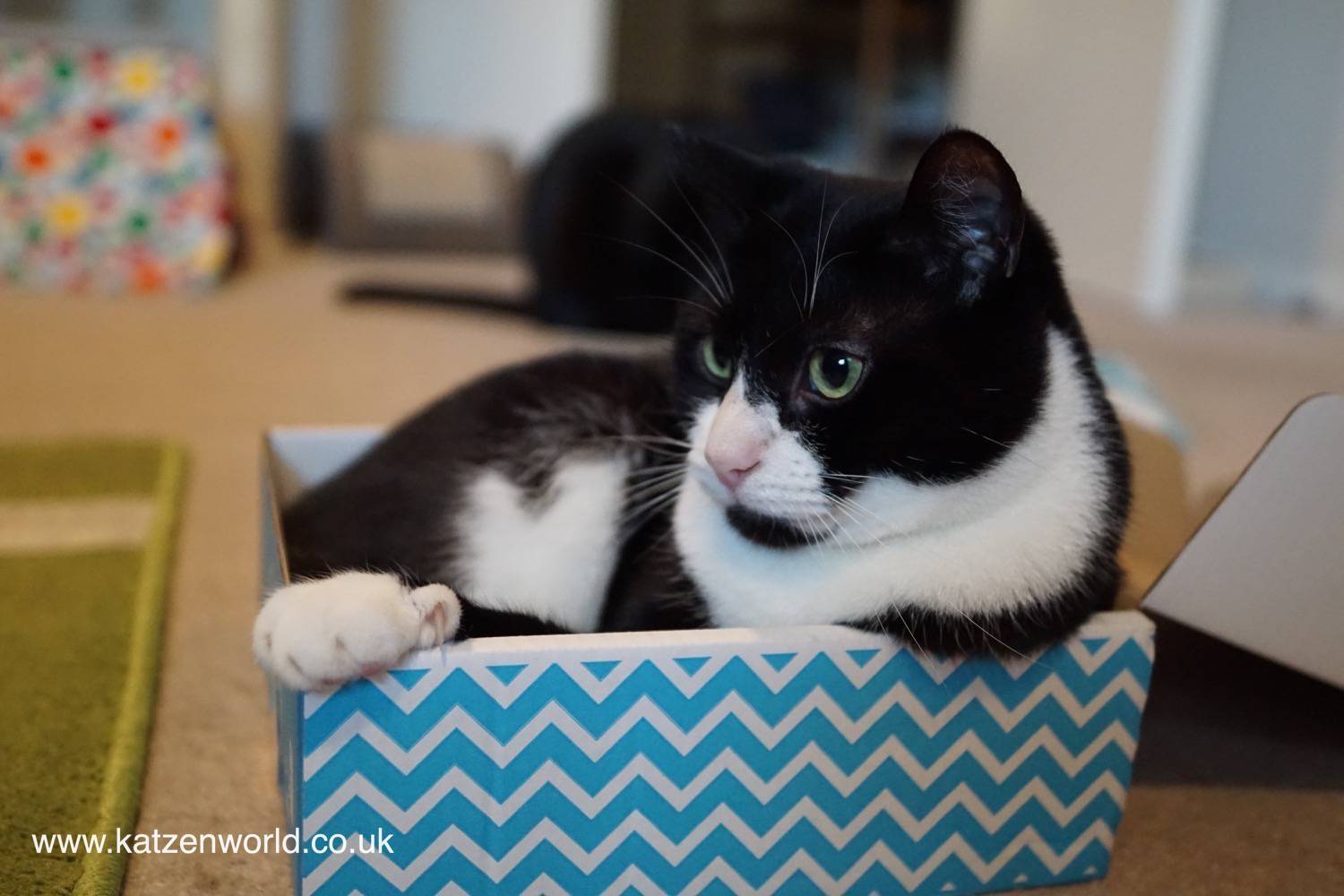 Oliver: No no I must be imagining things…
Nubia: *Jumps on back of box*
Oliver: Oh oh… there appears to be something heavy on the back of my box….
Nubia: *Roars* Who are you calling fat…
Oliver: Me… No one! But you are a Catzilla! And now…
Oliver: … Get off my box!
Nubia: *Shows teeth* Remember sharing is caring…
Oliver: Ack! But I was here first…
Nubia: I am here now… so MOVE!
Oliver: *Carefully stretches out* Please move…
Nubia: Fine… Wimp! I could have beaten you up. ;p
Nubia: And don't forget…. I am WATCHING you…
Oliver: Falls asleep again… *Dreaming of mice*
Signed by,
His Meowjesty King Oliver the Maker of Mischief
&
Her Meowjesty Queen Nubia the Disturber of Peace
Advertisements
The full range of Necoichi raised bowls and accessory now available @ Katzenworld Shop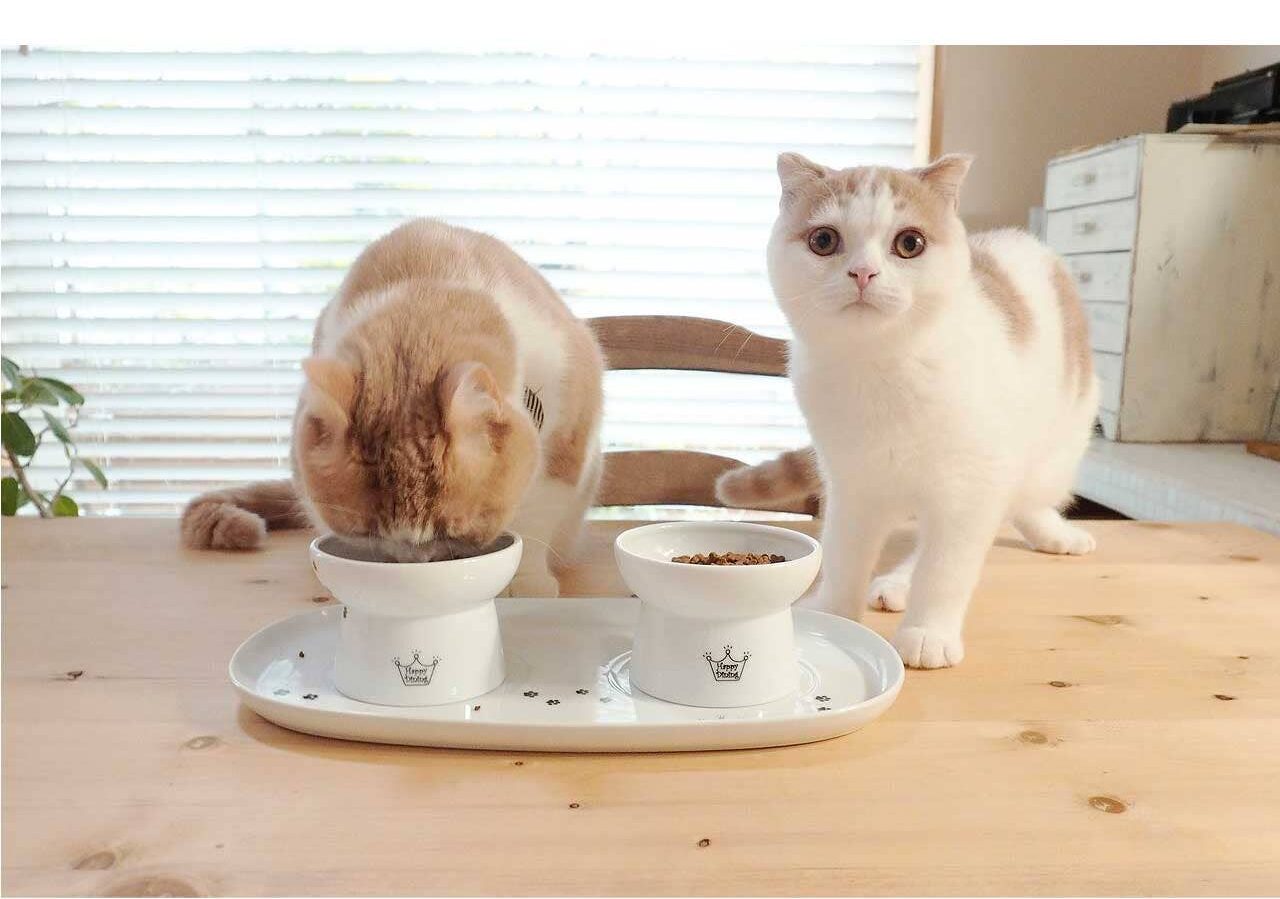 We regularly write about all things relating to cats on our Blog Katzenworld!
My partner and I are owned by five cheeky cats that get up to all kinds of mischief that of course, you'll also be able to find out more about on our Blog
If you are interested in joining us by becoming a regular contributor/guest author do drop us a message @ info@katzenworld.co.uk .