Hi everyone,
It's me Oliver here today from a Galaxy far far away! Ooops… the wrong movie. 😉 I mean of course in my scratch tree far far away!
So what am I up to? Well… here in the UK we are suffering from a major few weeks of constant rain and horrible weather meaning that my garden kingdom has turned into a swamp! That might be alright for the frogs and snails… but does mother nature not know that we cats like it warm and sunny?
Well… luckily we had a bit of a sunny spell yesterday. 😀
And I really got to enjoy this in my hammock! Watching the garden and juicy birds outside…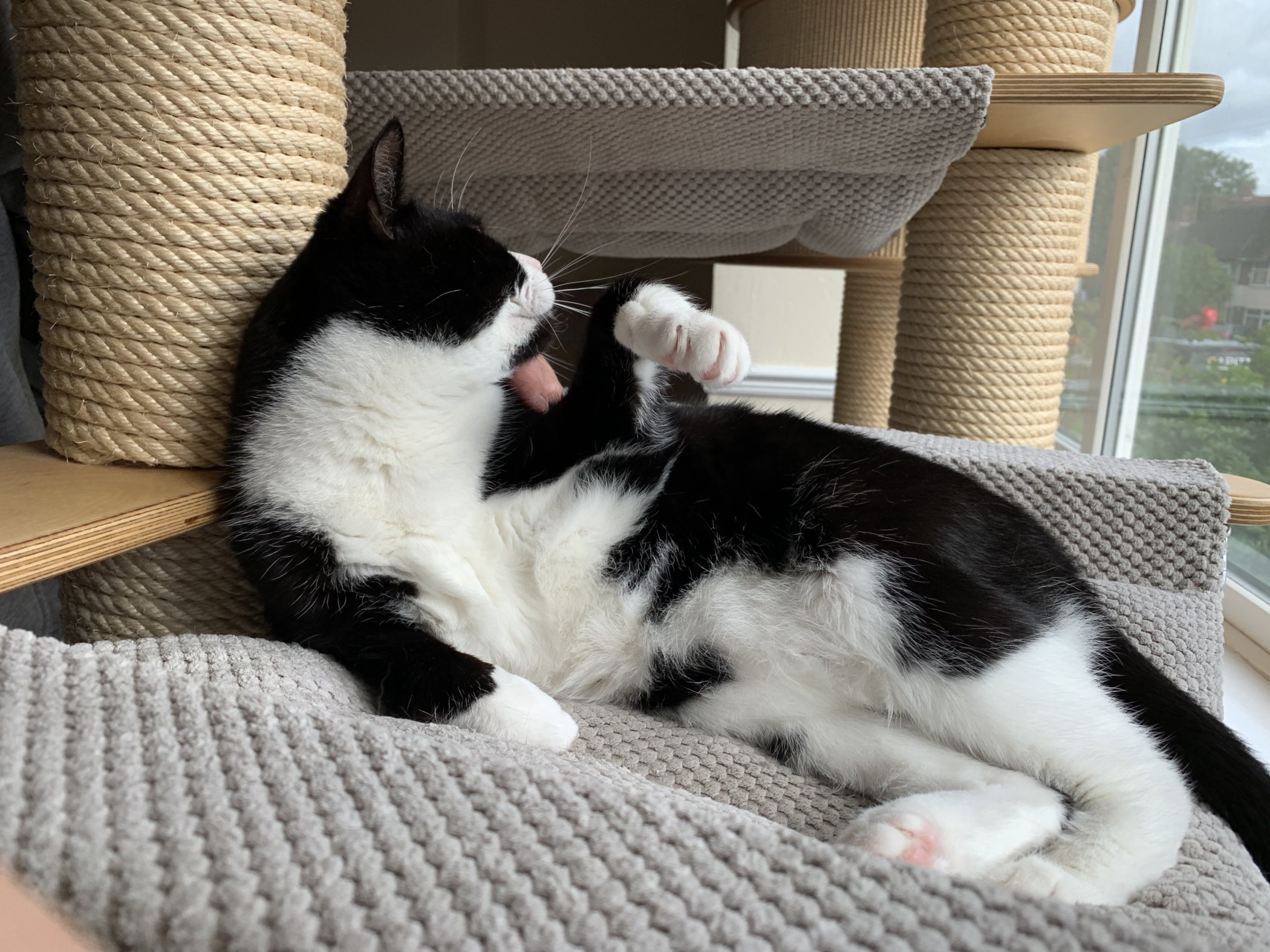 Oooooh… what is that appearing from behind me!!!! Oh it's my human. 😀
The chin scritches have just made my day even better! <3
Oh you all are wondering were the naughties Rennie & Freya are? Well…
Oliver: Apparently on the top of MY scratch tree…
Rennie & Freya: You mean our scratch tree… and don you feel cold down there? Come and join us up here. 😉
Signed by,
His Meowjesty King Oliver the Maker of Mischief
&
His Meowjesty King Renegade the Flash
&
Her Meowjesty Queen Freya the Snow Leopard
Advertisements
Click to visit our Shop for the hassle-free Zen Clippers!
We regularly write about all things relating to cats on our Blog Katzenworld!
My partner and I are owned by five cheeky cats that get up to all kinds of mischief that of course, you'll also be able to find out more about on our Blog
If you are interested in joining us by becoming a regular contributor/guest author do drop us a message @ info@katzenworld.co.uk .