Hi everyone,
Most of you probably know how much we love Japan so when we came across the artist known as Ariduka55, or Monokubo on social media we simply had to do a little post about her artwork.
The artist describes that her gigantic animals living amongst normal sized humans was inspired by Studio Ghibli. In addition to the pictures that can be found on her tumblr page, she has published a book with this artwork which of course doesn't just include cats! The book Megaliphilia is available via Amazon in the western world but please note that the book is entirely in Japanese which of course won't distract from her amazing artwork in the slightest! 😉
But as being who we are we picked the most adorable of her cat-related artwork for you all!
In our opinion, this particular artwork reflects the harmony that Japanese people strive for in everything they do.
Thos of you that watch Japanese anime probably see the resemblance of the usual "tadaima" aka I am home scene that you generally see in the anime! Though the cat seems to have answered this with a NOPE which reminded us a lot Exploding Kittens and how a NOPE card can change that game ha!
This does look a lot like the white cat in the first picture! But it seems his human has run out of steam! 😉
One with nature, those that follow Japanese culture know that respecting nature is an important part of their culture. This black cat and how it blends into the backdrop of nature resembles this a lot.
Cat's love shiny things so what would you use to capture the attention of a gigantic stray cat? A huge crystal of course!
Is this cat meant to resemble a villain? It might be… the scene shows an RPG style hero facing of the gigantic and slightly evil looking cat!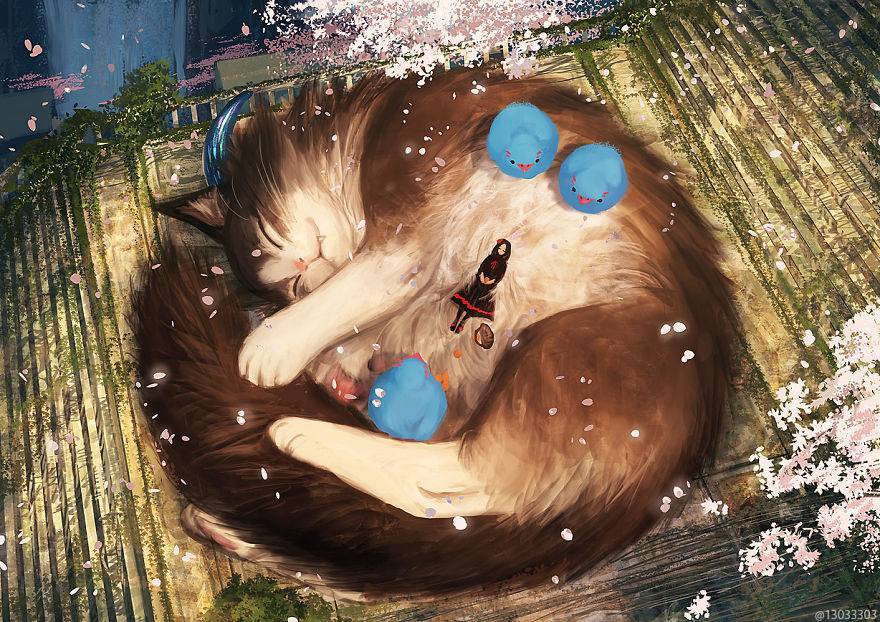 Wouldn't it be awesome if we could sleep on our feline friends? The only problem that comes to mind is… what size would their litter box be?!?
The look says it all… we certainly wouldn't want to be mistaken as dinner!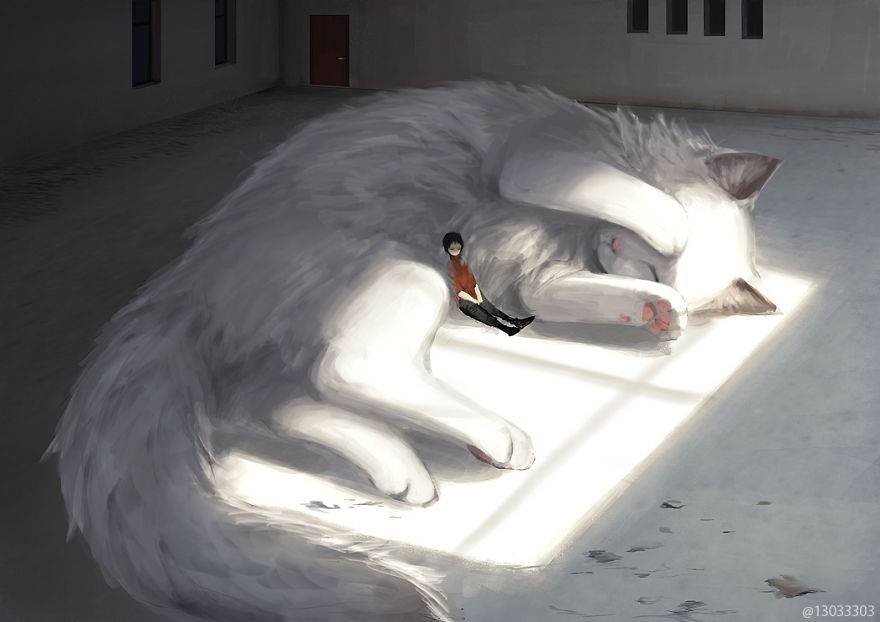 Cats are seen as a symbol of good luck in Japan and in fact, the birthplace of the Maneki Neko honours a cat that is meant to have saved a traveler from being struck by lightning. So it's no surprise that the artist uses cats in many of her pieces to convey happiness and good luck.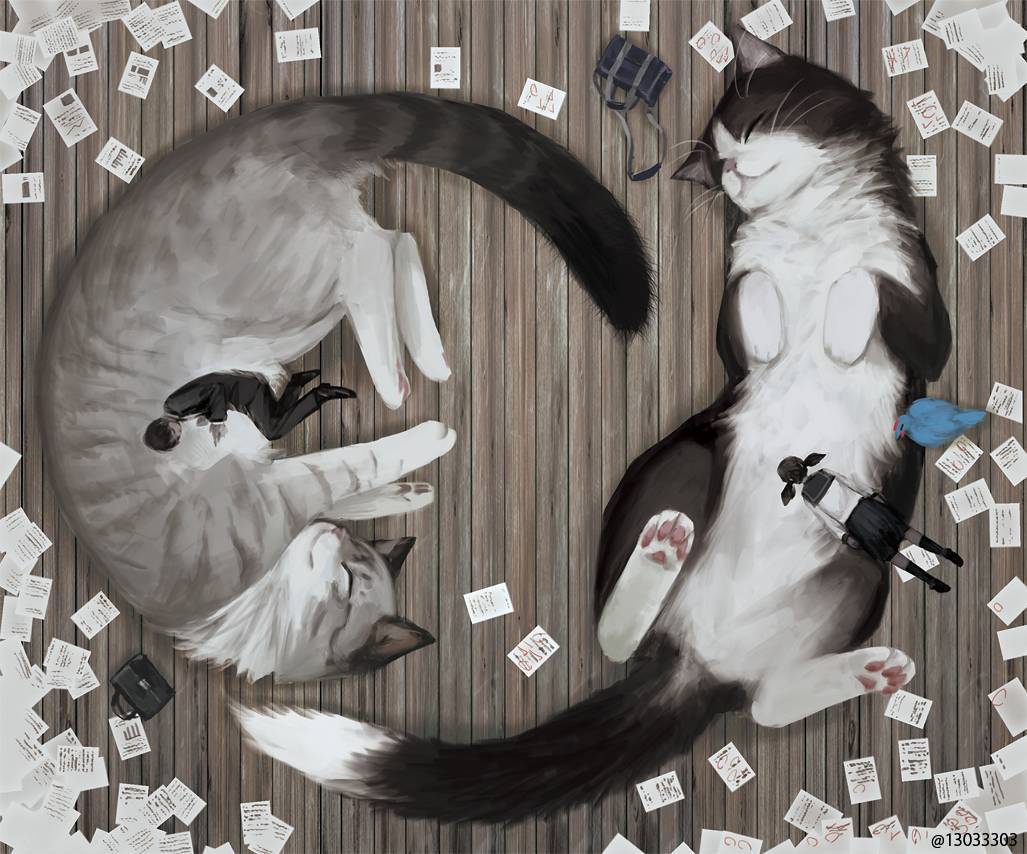 This is our particular favourite as it looks like a Yin & Yang symbol
All artwork featured belongs to the artist whom you can find on Twitter here and on Tumblr here.
Thanks,
Marc
Advertisements
The full range of Necoichi raised bowls and accessory now available @ Katzenworld Shop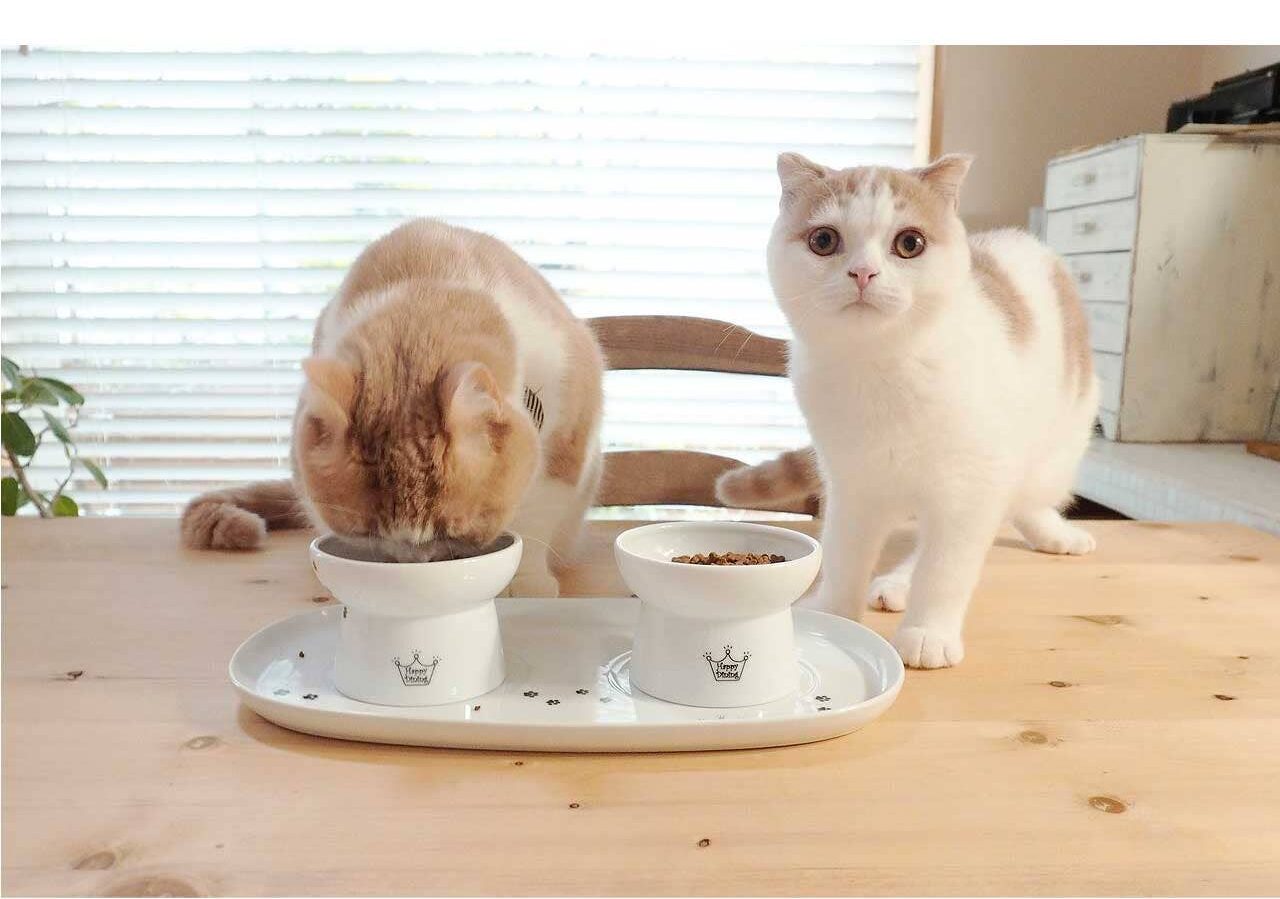 We regularly write about all things relating to cats on our Blog Katzenworld!
My partner and I are owned by five cheeky cats that get up to all kinds of mischief that of course, you'll also be able to find out more about on our Blog
If you are interested in joining us by becoming a regular contributor/guest author do drop us a message @ info@katzenworld.co.uk .