How to Kitten-Proof Your Home
Getting a new kitten is an exciting event for any family, and there are a lot of things to remember to do and prepare before you bring your new pet home. To help you out, we have put together a list of some of the top considerations and tips to kitten-proof your home and help your new family stay safe and happy!
Finding a kitten
When you decide to add a new kitten to your family, make sure you get your kitten from a responsible source. The best option is to adopt where possible.
Adoption
The adoption process is the best way to add any pet to your family, as it helps to provide an animal with a secure, loving home. Kittens are usually readily available. It is a sad fact that litters of kittens are often seen as unwanted, and they may be abandoned.
The adoption process is usually fairly simple. You will find the kitten you are interested in and fill in the necessary paperwork. You will usually have to have a home check to make sure the environment is suitable and pay for all the necessary vaccinations and spaying/neutering before taking them home. Once everything is in place, you will be able to take your new family member home!
Breeders
In some cases, you may decide to get your kitten from a breeder, but it is super important that you ensure they are reputable and responsible. Always see the kittens with their mother in their natural environment, and you should have the chance to handle all of the kittens to get an idea of their temperament.
The breeder should be able to supply all necessary paperwork, as well as documents about lineage and the history of the mother. You should also receive information on the socialization which has been done before and offered advice on any areas or questions you have.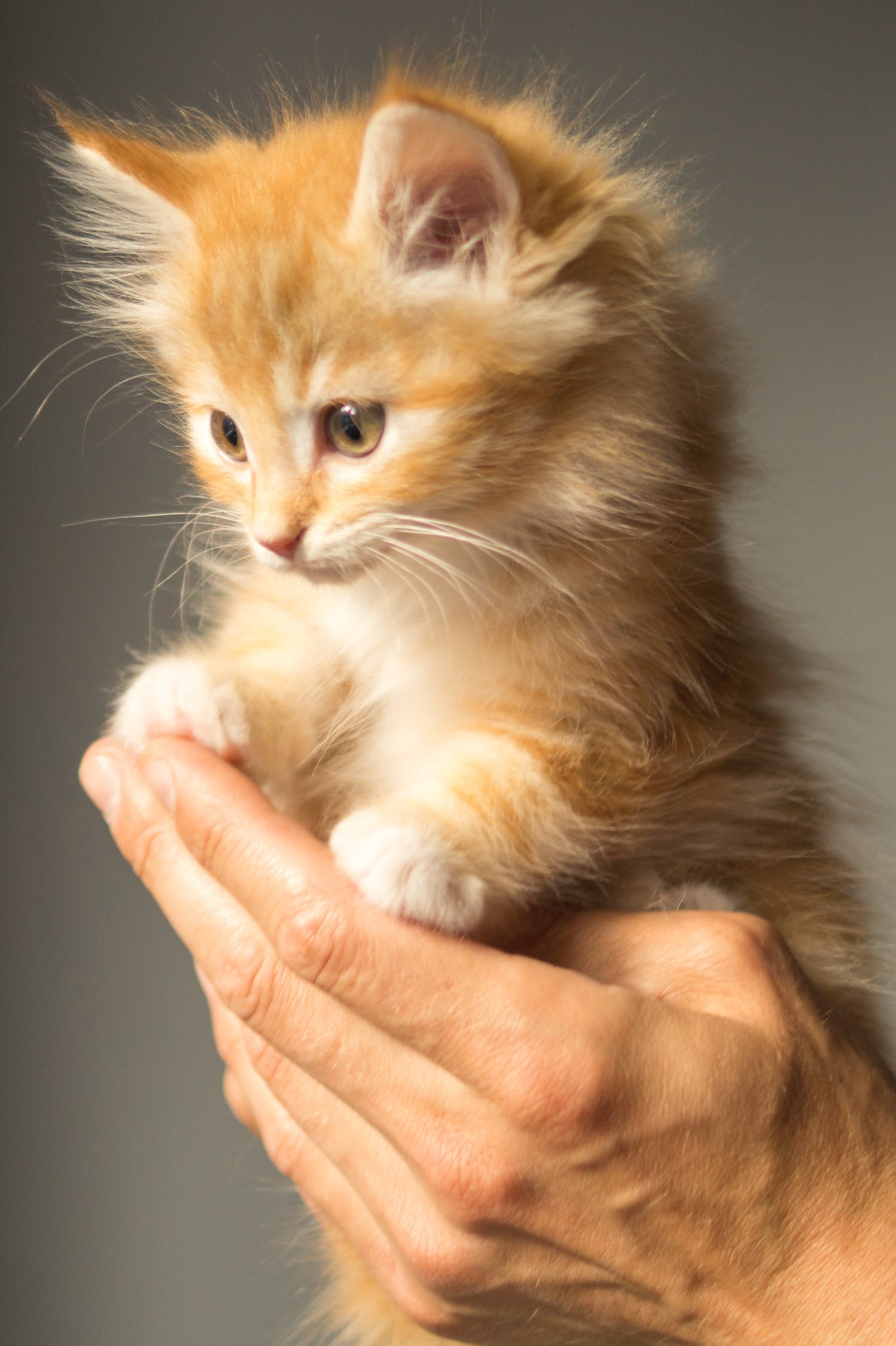 Kitten-proofing your home
Once you have brought your new pet home, there are steps you need to take to help make sure your home is safe.
Find the hideouts
Kittens are masters of wriggling into the smallest spaces and will find the darkest, most hidden corners of your home to explore. You will need to look at your homes through kittens eyes. Where are the exciting cracks and crevices which could be discovered? Keep a close eye on your kitten as they settle in and try to find out where they like to hide. This especially comes in handy when you're trying to locate where the cat urine smell is coming from! Remember that washers and dryers are super tempting to tiny creatures, so double check before you start a program!
Put breakables out of reach
Ornaments, valuable objects, and anything which can be easily broken should be placed well out of the reach of nimble paws. If it looks like it is fun to chase, your kitten will do whatever they can to have it in their grasp.
Remove plastic bags
Plastic bags are amazing fun for kittens to stick their heads into, but they can also be incredibly dangerous. Make sure grocery bags, packaging, and anything similar is well out of reach and thrown in the bin as soon as you are done with them.
Don't let it dangle
Anything that dangles automatically becomes a new toy, whether that is electrical cords, power cables, clothing tags or actual toys. Remember that kittens are super determined when something seems fun, so go round your home and pick up and secure anything which is hanging down.
Check your plants
Houseplants are great to chew, but some can be toxic to cats. Make sure your green additions are all cat-friendly, and that they are out of the reach of tiny little teeth.
Advertisements
Visit our Shop for top-quality cat toys and cat lover products!
We regularly write about all things relating to cats on our Blog Katzenworld!
My partner and I are owned by five cheeky cats that get up to all kinds of mischief that of course, you'll also be able to find out more about on our Blog
If you are interested in joining us by becoming a regular contributor/guest author do drop us a message @ info@katzenworld.co.uk .