Hi everyone,
In today's Friday Art cat we have a very special entry today! Vicki Liu who created a lovely pet portrait in watercolour with gold leaf of our little King Oliver for us.
We received our lovely pet portrait just the other day and we are in love with it! If you'd like to get one done for yourself do mention you saw her art on our blog as she is offering our friends and followers a 25% discount on their order. 🙂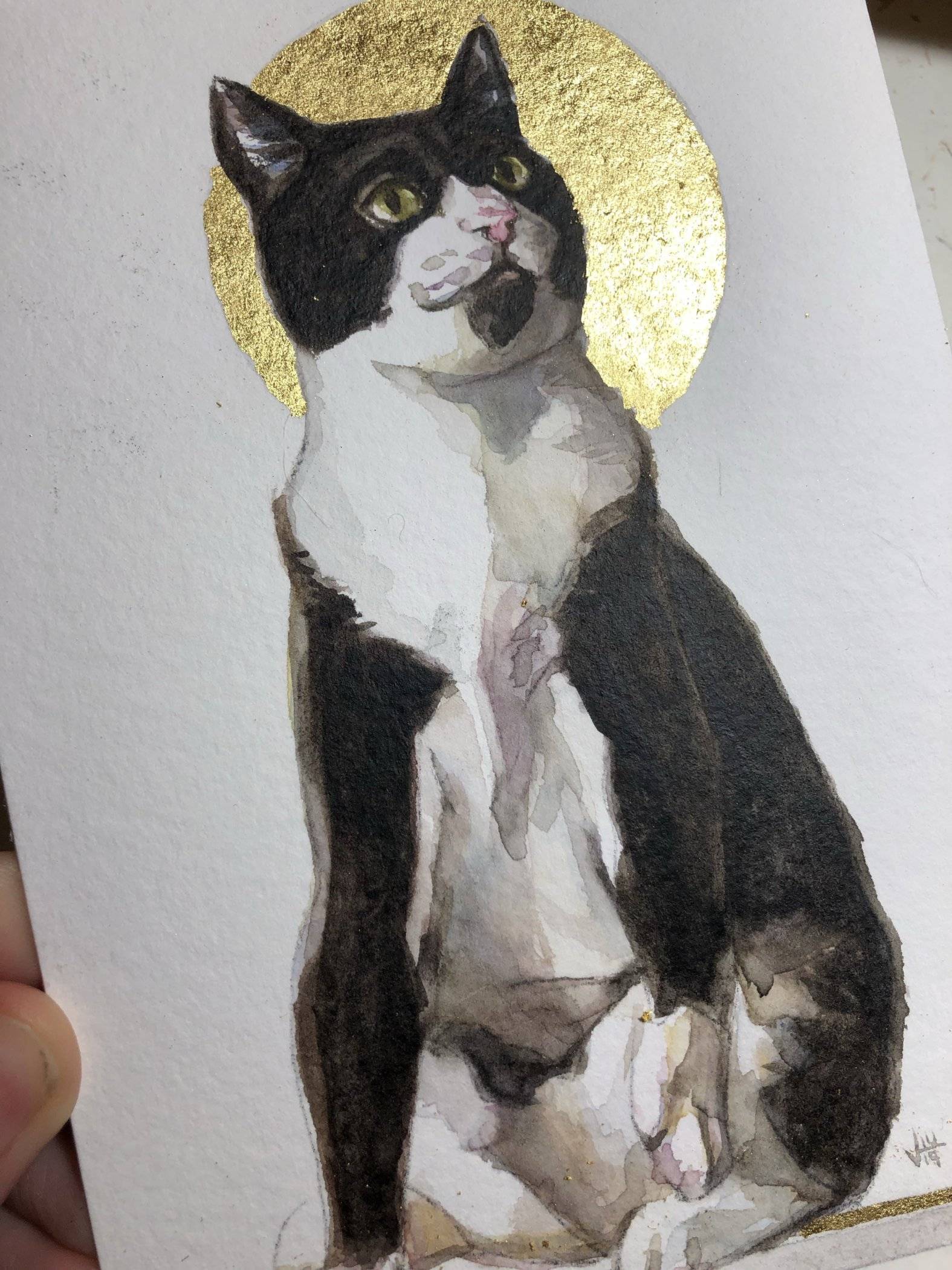 The artist managed to catch Oliver's cheekiness and yet make him look as regal as he is in real life. The gold leaf behind his face adds a lovely shine and really draws attention to his cute little face.
If you'd like to commission a piece with her please contact her here. You can see her full gallery of pet portraits here.
About the artist:
As long as Vicki can remember she has loved art, and creating it. She knew art was for her when she was in kindergarten class, and they had "creative hour". She set up a sheet of paper on an easel, poured out some red and white hand paint next to each other on a dish, and started mixing. Little did she know, that magical swirling action would produce the color PINK! Pink, yep, that was pretty amazing for the 5-year-old artist, and she was hooked to mixing paint, drawing, and pretty much being involved in anything remotely creative from that point on.
She participated in elective art classes in high school, went onto MIAD for a year, with a focus on illustration, and ended up transferring to UW-Oshkosh to attain her BFA in Painting & Drawing.
While in college, she was honored to receive one of two collaborative research grants given to art students each year. It was an amazing experience, and I grew so much from it.
Since then, I have been working on many different pieces. Ceramics, paintings, drawings, illustrations, plein air work, commissions, and so much more. It's wonderful to be able to still be doing, what I fell in love with hook line and sinker some 25+ years ago.
Advertisements
Visit our Shop for Lisa Parker merchandise!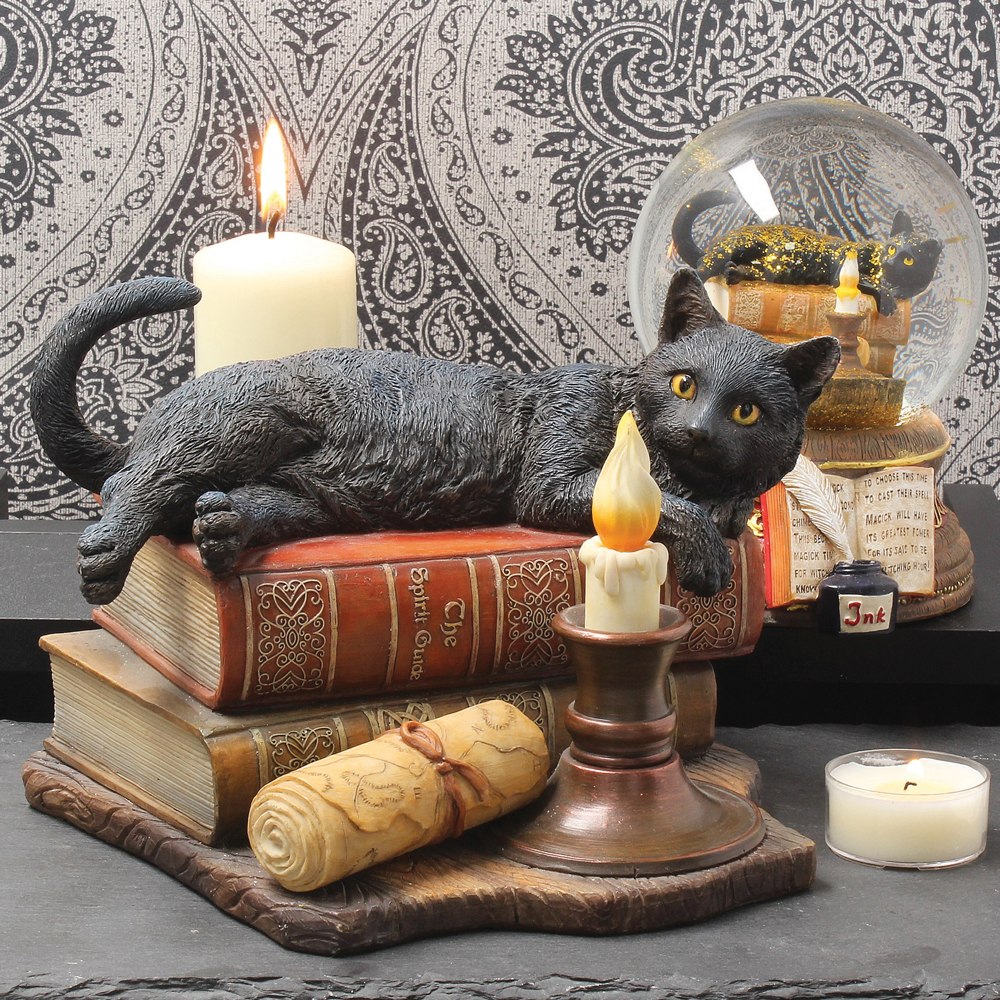 We regularly write about all things relating to cats on our Blog Katzenworld!
My partner and I are owned by five cheeky cats that get up to all kinds of mischief that of course, you'll also be able to find out more about on our Blog
If you are interested in joining us by becoming a regular contributor/guest author do drop us a message @ info@katzenworld.co.uk .