Battersea Celebrates Volunteers Caring For Motherless Kittens This Mother's Day
Last month on Mother's Day, Battersea Dogs & Cats Home celebrated the people who step in to care for some of the charity's smallest and most vulnerable animals when their mums are nowhere to be found or unable to care for their young. Each year hundreds of kittens are brought to Battersea's three rescue centres, many of which have been found as strays, some without their mother to care for them.
Last year, almost 25 percent of the cats taken in by the leading animal welfare charity were under the age of 6 months, including many who were only a few weeks old and too young to fend for themselves. Fortunately for these kittens, Battersea has dedicated foster carers who give up their time to look after rescued animals who need a little extra love and help until they are ready to be adopted.
Foster carers like Roxy from Wimbledon who recently celebrated her third anniversary of becoming a foster carer for kittens, and Laura from Highams Park who has fostered Battersea dogs and cats of all ages for over eight years, volunteer their time to take abandoned or unwanted animals in to their homes and care for them.
Kittens would usually spend the first eight weeks of their lives with their mother as she will need to feed them and teach them survival skills until they are ready to be independent young cats. If a mother has abandoned her kittens before this age, a foster carer will take on the role of mum including regular bottle feeds around the clock.
Battersea foster carer Roxy said: "The best thing about fostering kittens is seeing them grow up and go on to their new homes, knowing that you have made a difference by helping shape such an important part of their lives and giving them the best start possible."
Fellow foster carer Laura added: "It's lovely to watch kittens when they first open their eyes and begin to gain their confidence. It's also fun to watch them chase my pet dogs!"
Battersea's foster carers are some of more than 1,000 volunteers who dedicate time to helping care for the thousands of dogs and cats that come in to Battersea's three rescue centres each year. The work of Battersea's Volunteering & Fostering department is supported by players of People's Postcode Lottery. Over the past five years, Postcode Animal Trust has awarded £2.9 million in total to help thousands of the nation's unwanted or abandoned dogs and cats that come through Battersea's gates.
If you could help care for a Battersea animal, please visit the websitewww.battersea.org.uk. For further information about People's Postcode Lottery visitwww.postcodelottery.co.uk/good-causes.
Advertisements
The full range of Necoichi raised bowls and accessory now available @ Katzenworld Shop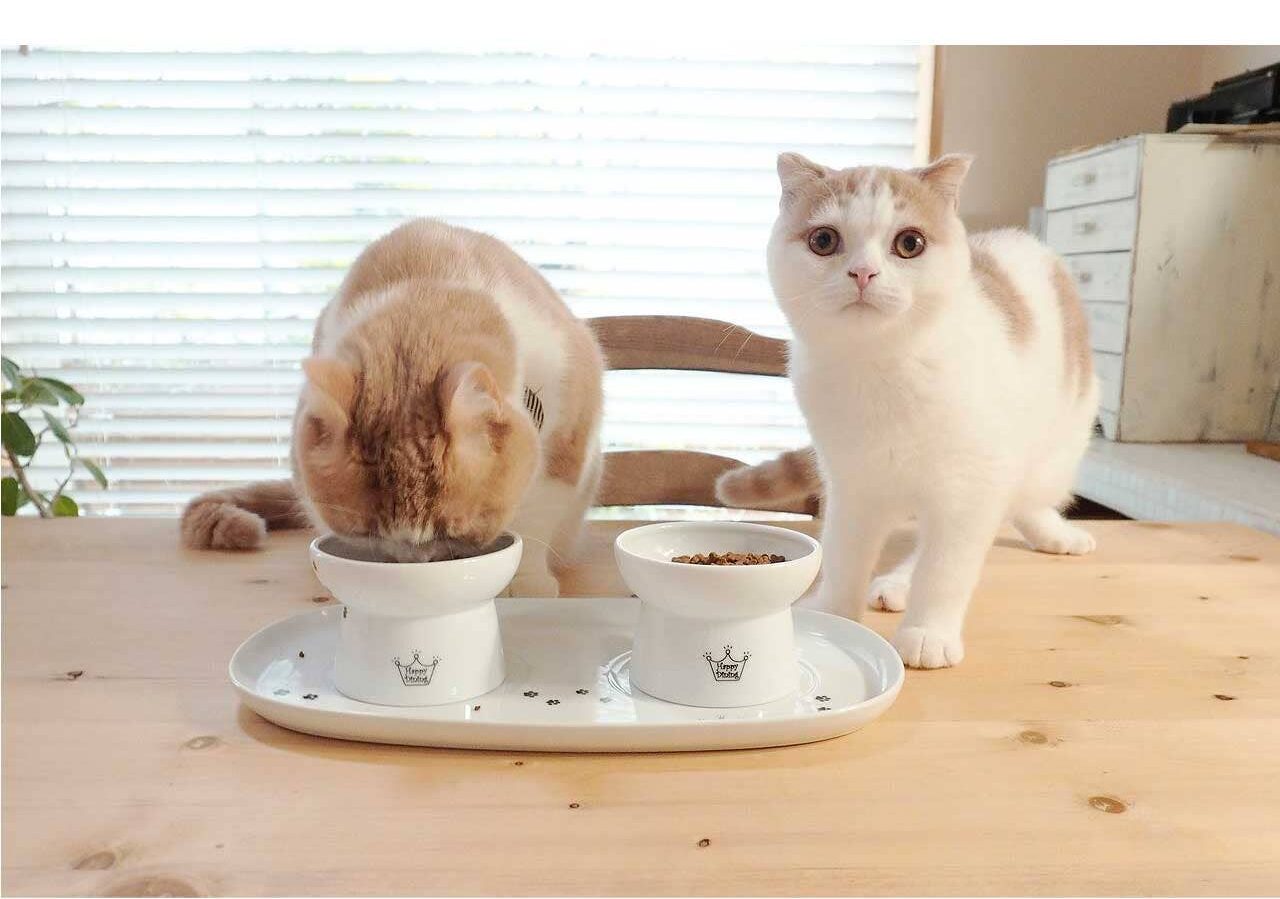 We regularly write about all things relating to cats on our Blog Katzenworld!
My partner and I are owned by five cheeky cats that get up to all kinds of mischief that of course, you'll also be able to find out more about on our Blog
If you are interested in joining us by becoming a regular contributor/guest author do drop us a message @ info@katzenworld.co.uk .