Hi everyone,
Today's guest story comes from Trudy and is about her cat Rudy!
Rudy's story starts with my sweet Maggie who was put to rest in our home on October 5th 2018, after a short fight against cancer. I am a cat lady and have had countless cats, but she was something special. The loss was truly unbearable. My heart felt like it was in a vice for the six weeks from diagnosis to death.
I had been working with a local rescue group called CLAWS (Closter Animal Welfare Society), which is where I adopted Maggie from. I help serve in a pantry that distributes pet food to people in need, in hopes that they won't have to surrender their pets. In this pantry, which used to be a relatively small women's clinic, are housed special needs cats who are not the most adoptable. Most of the CLAWS cats are placed in foster homes, but some wind up here. It is staffed by a steady stream of volunteers who tend to the pantry's feline residents morning and night. Rudy came to the pantry with his sister after 9 years with an 85-year-old lady. She surrendered them to CLAWS when she had to move across the country with her daughter. Rudy was black and white, like Maggie, and very docile. You can imagine that he wasn't doing well coming from one home for his whole life to this new environment with other cats. All he did was sleep and try to keep a low profile.  He's a very big boy. About 17 lbs. His sister went to a foster home because she too had cancer and we wanted her in a less stressful environment. This left Rudy with another loss.
My wheels started turning. I swore I could never pick one of the pantry cats over the others, since they were all so needy, but Rudy seemed like he would do well with my surviving two. So I took him in. While he could never replace my Mags, he has filled the void like I never could have imagined. He sleeps on me all the time and follows me everywhere in the house. His favorite spot is my bathroom, he loves sitting in the sink and knocking things off the countertop. He also loves drinking water from the faucet.
One of my cats hasn't taken to him like I had hoped, because Rudy has kind of taken over. He acts like he's lived here his whole life and that the other two just arrived! I am pretty forgiving because he is so darn sweet to me! I often feel like he is Maggie reincarnated into a male cat. He is such a love.
Have you got a story of your own to share? Why not drop us an email!
Thanks,
Marc
Advertisements
The full range of Necoichi raised bowls and accessory now available @ Katzenworld Shop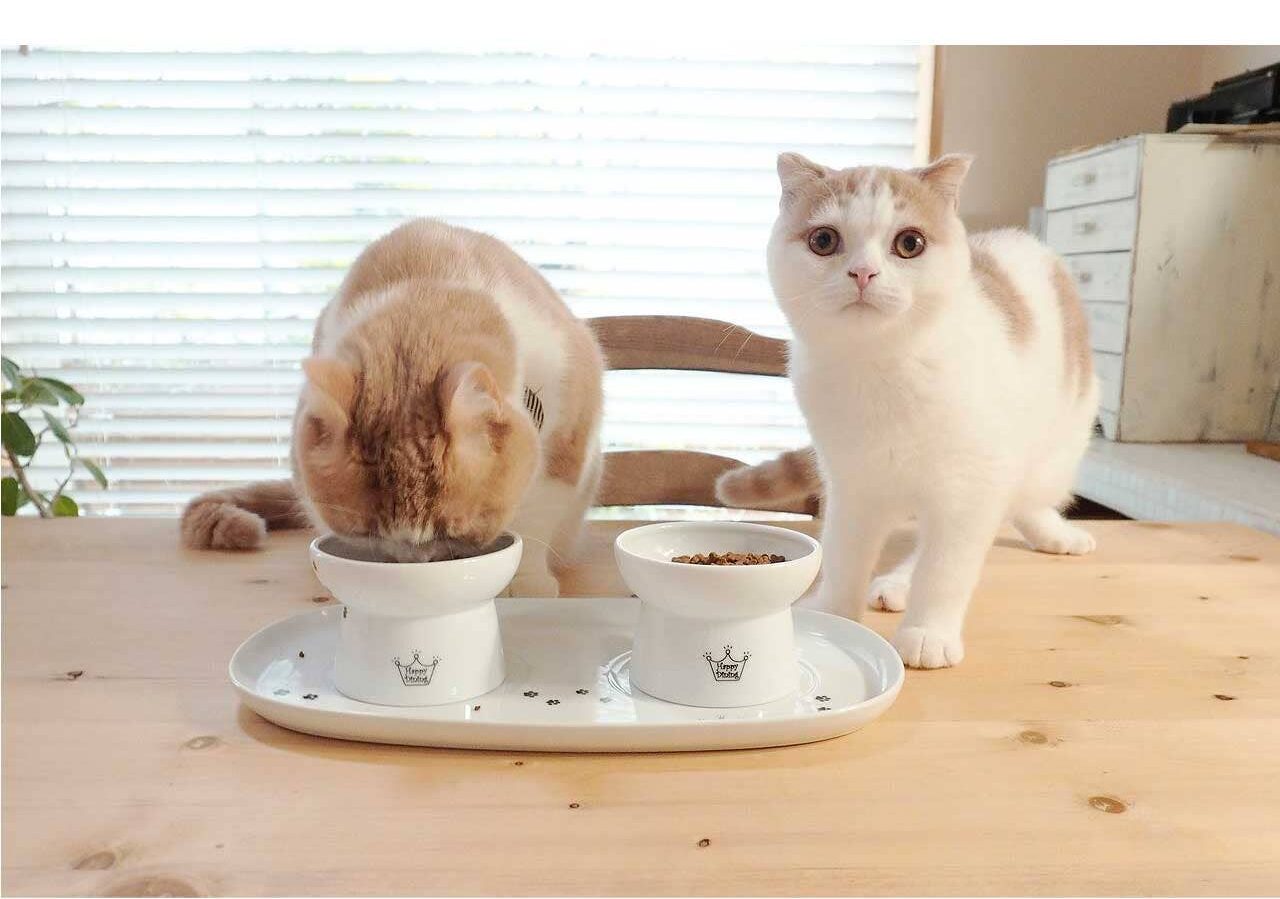 We regularly write about all things relating to cats on our Blog Katzenworld!
My partner and I are owned by five cheeky cats that get up to all kinds of mischief that of course, you'll also be able to find out more about on our Blog
If you are interested in joining us by becoming a regular contributor/guest author do drop us a message @ info@katzenworld.co.uk .