Hi everyone,
It's me Rennie here today with some updates from us kats here at Katzenworld HQ!
Rennie: See this bed that I am in? Sleepypod is sponsoring us at the moment and has provided us with some of their products to try out. 😀
Nubia: What you mean the bed that's inside MY box???
Rennie & Freya: Yes sister… exactly that one… now move on as the humans can unpack it for us. 😮
Nubia: Stop rushing around so much… I can't keep track of where you are o.o
Rennie: This looks big enough for the two of us.
Freya: Not with your fat bum it won't…
Nubia: Sounds like it's time for me to go and have a snack while the kids argue over the new toy. ;o
Rennie: Look human! I've made it inside, do i get a treat now? 😀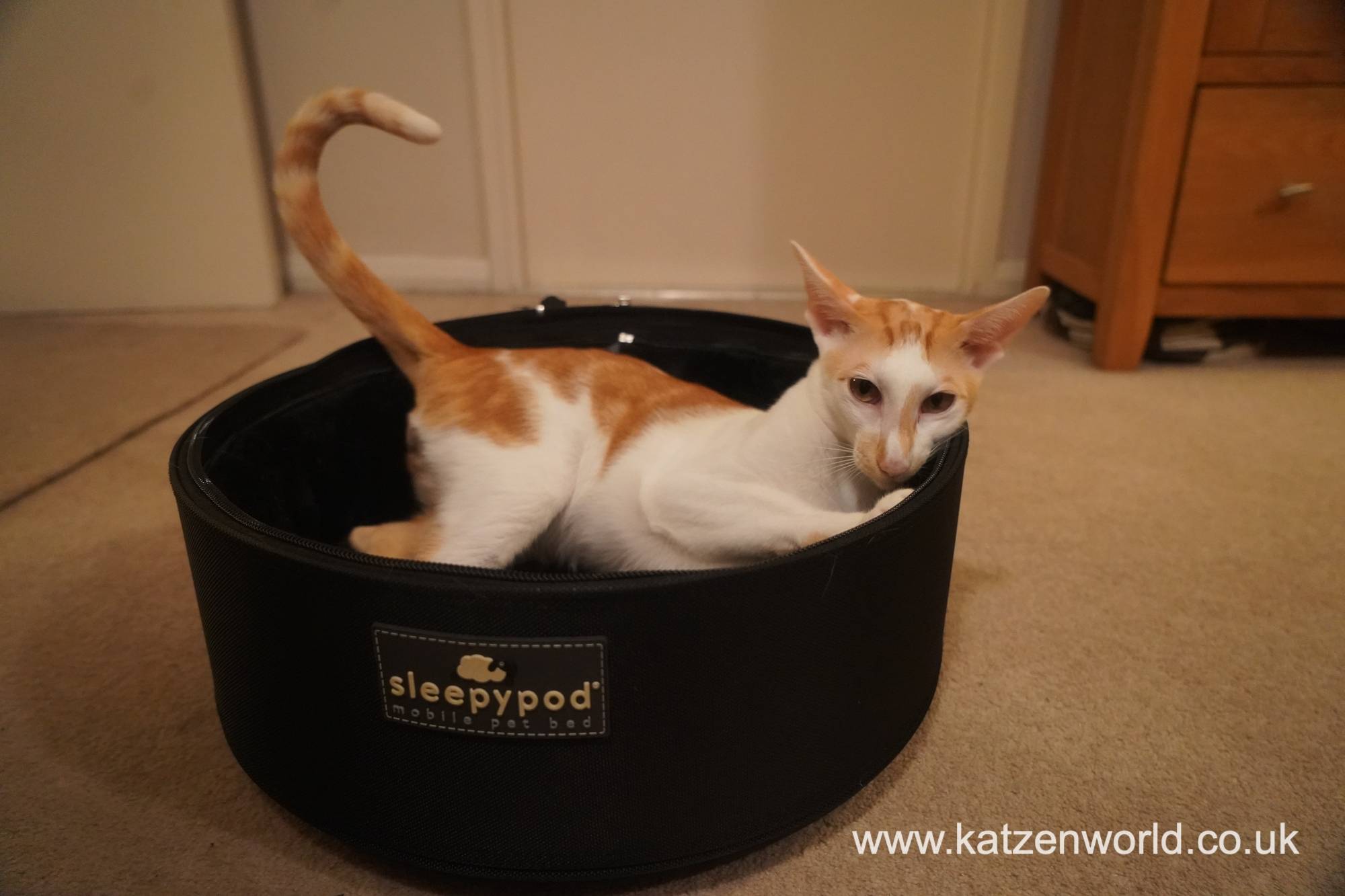 Rennie: Hmmmm this is really cosey, but I thought it's a carrier they are not usually this comfy…
Freya: I see you've not paid attention to it's name… it's a mobile pet bed!!! Even I know that it means it's both a bed and a carrier that can be taken with our humans to provide us with a nice comfy bed anywhere they travel!
Rennie: Ah I see! And it's even better than I have my favourite human around to provide me ad-hoc cuddles whenever I want! I wonder if Sleepypod could provide a spare human to cuddle us as an add-on service?!?
Freya: While you've been busy relaxing I got aunty Nubia to research the Sleepypod mobile pet bed a little more and the concept is super cool!
Sleepypod took extra care to design a cat bed meets cat carrier in order to provide our humans with a versatile item that allows them to get their feline friend used to the carrier before a trip away or even worse to the vet.
Rennie: Did you SAY VET?!? Where is the carrier? I don't want to go!!!!
image 12
Freya: You are in a carrier… tho not your old one!
Rennie: Wait! This is a carrier? I thought it was a cosey bed and cat cave!
image 13
Freya: You are making my point there brother! 😀
Rennie: That's great… and why are you stepping all over me! What if I get squashed!
Freya: That, is highly unlikely… after all this carrier was stress tested to even help us survive a horrible car crash! That's right it can also be used a safe transport carrier for car journeys. 😀
image 14
Rennie: Has she moved??? Where is she…
Freya: Checking out our humans show calendar to figure out when we can use the Sleepypod products in real life situations with ourselves. Which of course also gives readers a chance to meet me. Everyone's favourite!
Rennie: Hold on a second… they will want to meet me! 🙁
Freya: Well… we let the fans confirm that and in the meantime before I head off… let's give the humans some quick further details on the Sleepypod mobile pet bed so that they can get one for their feline companion!
The Sleeypod mobile pet bed comes in 2 handy sizes the Mini and the Medium. Mini is great for your small cat and kitten whereas the medium is roomier if you also have a bigger cat. For those based in Europe head over to Sleepypod Europe and for those in the US head over to Sleepypod US. Prices start at 169.99 for the Sleepypod mini!
Nubia: Next time you two better let me try out such a comfy bed… *sigh*
Signed by,
Her Meowjesty Queen Freya the Snowleopard
&
His Meowjesty Prince Renegade the Maker of Mischief
&
Queen Nubia the Disturber of Peace
Advertisements
The full range of Necoichi raised bowls and accessory now available @ Katzenworld Shop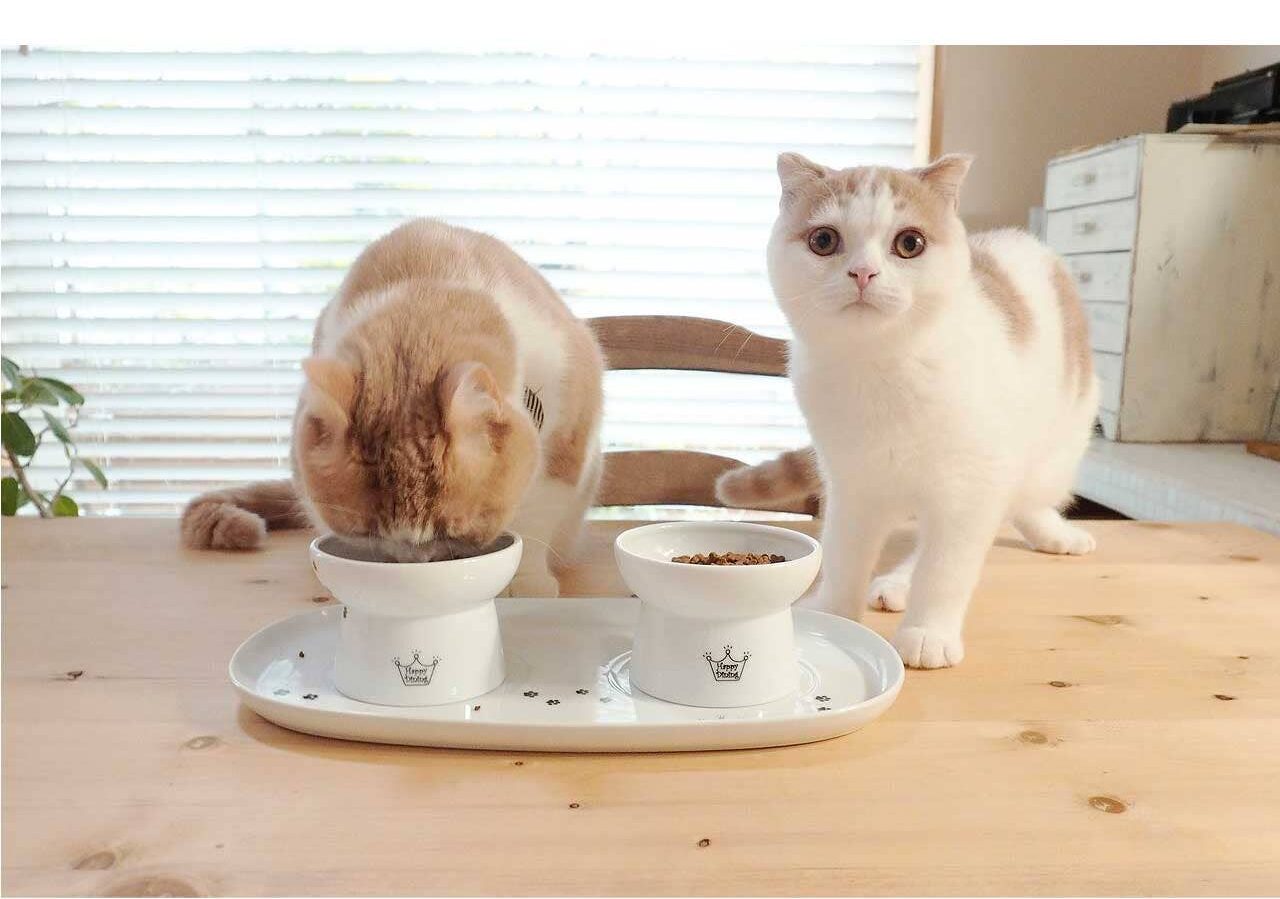 We regularly write about all things relating to cats on our Blog Katzenworld!
My partner and I are owned by five cheeky cats that get up to all kinds of mischief that of course, you'll also be able to find out more about on our Blog
If you are interested in joining us by becoming a regular contributor/guest author do drop us a message @ info@katzenworld.co.uk .