Whether I'm working on a novel or short story,  my cat, Goose, is my faithful companion, my Meowditor-in-Chief.
Sometimes he watches from a distance, unblinking cat eyes looking down at me from atop the refrigerator or across the window sill.
Other times, he is on the table, keeping a closer eye on my progress.
I imagine he credits himself for getting my novel published, even though he can be as much of a pest as he is a help.
It's almost impossible to type when this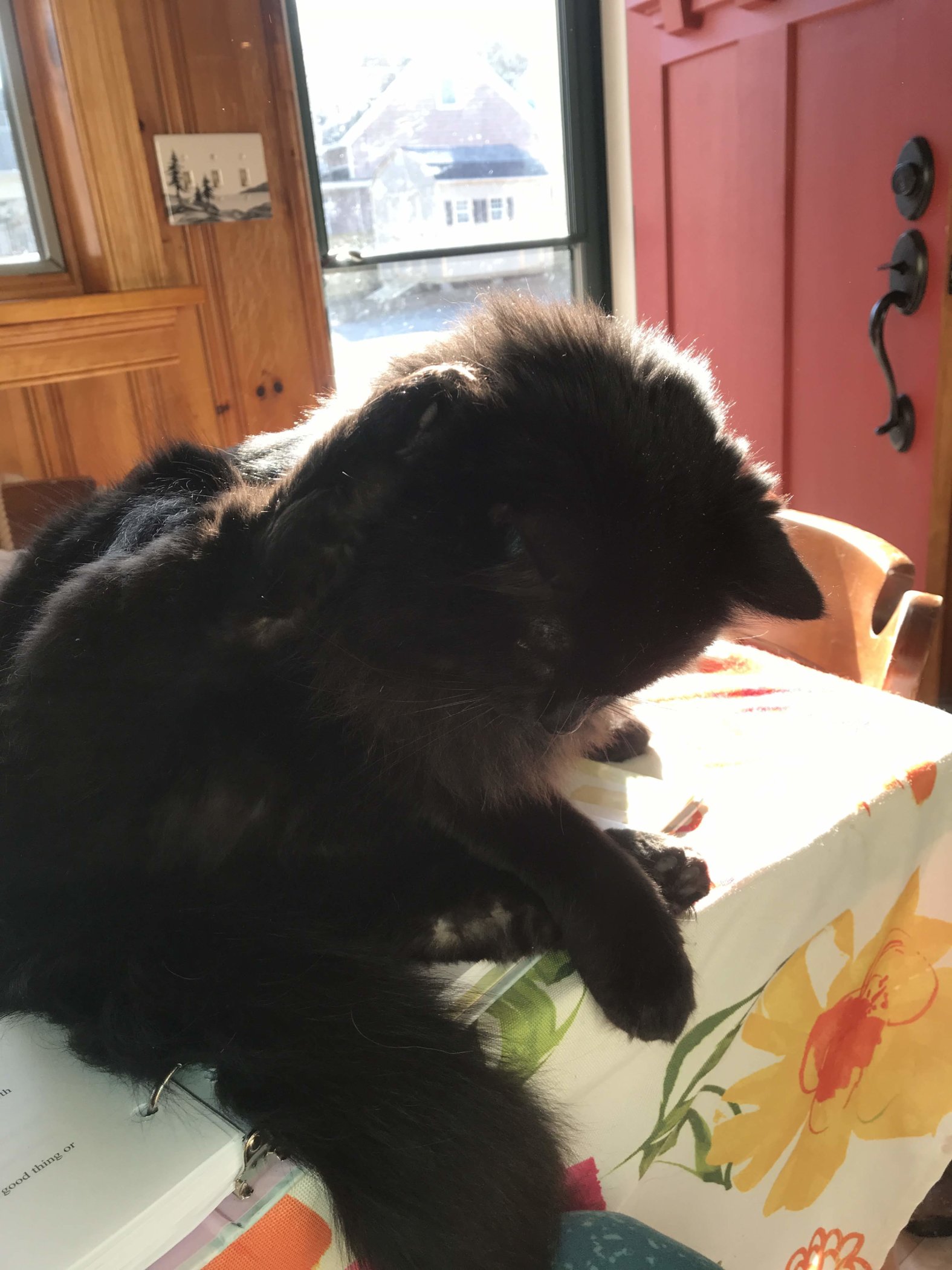 fluffy cat decides to lay across my
keyboard– something he does when I've been writing for a while and the keyboard nice and warm, the perfect place for a cat nap.
One day, he must have thought I was typing too quickly because he just reached out and clawed my hand for no reason.
Goose also enjoys walking across my keyboard, making nonsensical additions to my novel.
As much as Goose's feline antics can slow down my writing, they also have their benefits. When I was getting ready to start sending my novel, Power Surge, out to publishers, I had to shorten the book. I remember reading  through a chapter, trying to think of more concise ways to word each sentence, when Goose walked across my laptop and deleted a page.
I was about to hit the undo command whenI read the last sentence on the page and thought it actually made more a more suspenseful chapter ending than the one he deleted. I reread the chapter and made a few more edits. I never added that deleted section back.
I couldn't ask for a better writing companion. Goose keeps me from getting too lonely when I'm sitting at my computer, plowing through a first draft, reminds me that sometimes, I need to take breaks (mostly to feed and brush him), and comforts me with a face nudge when I get rejections. He even helps me build my social media platform by posing for pictures I can share on Twitter and Instagram. His handsome, fluffy face never fails to gain likes.
There is no doubt he has instrumental in the success I have achieved so far.
When Power Surge got published in October, I was excited to show Goose the paper back, so he could see the result of his hard work.
Of course, like a typical cat, he checked out of the book with a cautious sniff and decided the box that the books came in was far more interesting.
Advertisements
Click to visit our Shop for the hassle-free Zen Clippers!
Sara Codair lives in a world of words, writing fiction in every free moment, teaching writing at a community college and binge-reading fantasy novels. When not lost in words, Sara can often be found hiking, swimming, or gardening. Find Sara's words in Helios Quarterly, Secrets of the Goat People, The Centropic Oracle, at https://saracodair.com/ and @shatteredsmooth.