Hi everyone,
It's your favourite mini Snow Leopard back again for another Friday Fun Day with new things. And with Christmas just around the corner we really need to get testing now. 😀
Freya: So when it first arrived I thought my humans just got me a new box. 😉
Freya: But when the human unboxed it! And quickly it became apparent that there were a lot of pieces from plates to poles… could this be… a Cat Circus scratch tree just for me?!?
Renegade: Nope for us!
Freya: But you already have two. 🙁
Freya: Surprisingly our rather left-handed humans quickly got it built up to the first platform.
Renegade: So that I could have a rest on it. 😀
Freya: Noooooo let me on as well!!!
Renegade: Looks like it's getting taller by the minute…
Freya: And… it has a rope just for me! 😀
Freya: Rennnnniiiiieeeee this is meant to be for me! Come on let me have a go. 🙁
Renegade: Nope, I am currently checking if we can get to the toys on top of the cupboard from here!
Freya: Haha! I managed to get on the top. ;p
Renegade: But I am coming back…
Freya: Hmmmm…. I don't think so brother!!! ;o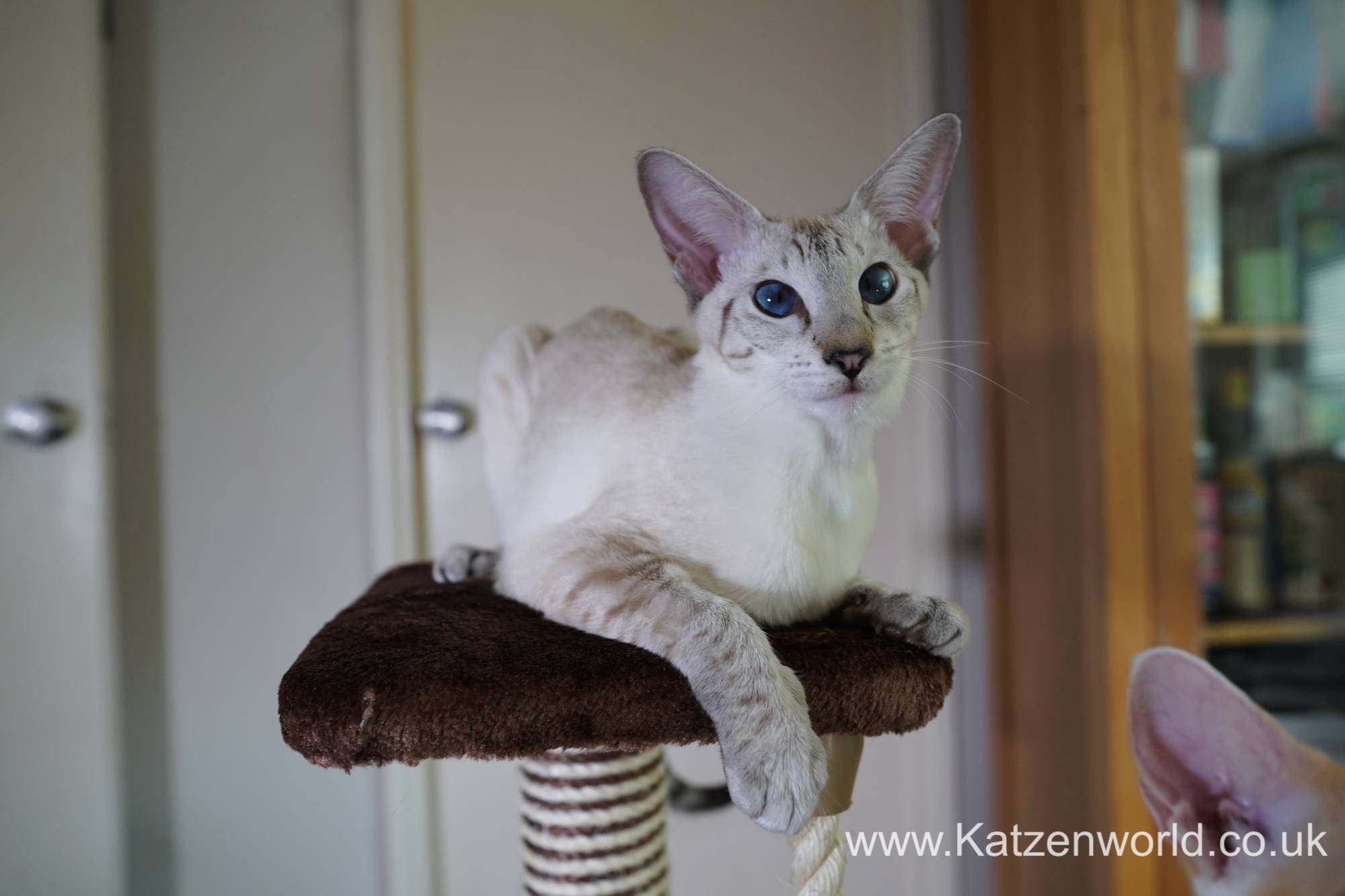 Freya: Too bad for Rennie… I am the Queen of the castle now. 😀
Renegade: 🙁 But but… come on…
Freya: No! Go play somewhere else this has my name on it. ;p
Freya: Anyhow, so what did we think of the Delux Cat Scratcher by Cat Circus? Well I think it's a purrtastic value for money as a first scratch tree for any kitten or smaller cat. With this size you wouldn't want to get it for fully grown cats of larger breeds such as Main Coones but as you were able to see even fatty Renegade who is a rather long (and fat) Oriental still fits on the cat tree perfectly.
Renegade: Did you just call me fat? -_-
Freya: No… not me but the vet said you like your food a bit too much… :p
Freya: And this cat tree is just one of the fantastic items that cat parents can get from our friends over at Animed Direct just in time for Christmas. Many people don't realise that they have a large range of toys and accessories in addition to the food, snacks and medicine that can be ordered. And even better if your order value comes to £29 or over it'll give your parents free delivery in the UK.
Prince Renegade also known as the Flash
&
Princess Queen Freya the Snow Leopard
Advertisements
Visit our Shop for top-quality cat toys and cat lover products!
We regularly write about all things relating to cats on our Blog Katzenworld!
My partner and I are owned by five cheeky cats that get up to all kinds of mischief that of course, you'll also be able to find out more about on our Blog
If you are interested in joining us by becoming a regular contributor/guest author do drop us a message @ info@katzenworld.co.uk .