Hi everyone,
Please find below a tribute by Kate for her cat Getrude that sadly passed away back in August 2018. 🙁
Last Gertrude post ❤

Before I had Tiago (now age 4) I had a missed miscarriage. I didn't know but my baby's heart stopped beating at 6 weeks and I went all the way along to 12 weeks not realising.

I was so ill! My immune system was so busy I got really sick with a viral infection. I was in bed at 8pm every night, out of necessity, absolutely wiped out.

This cat came upstairs with me every night and stayed by my side. She hadn't ever done so before and she never did again; not even when I was pregnant with Tiago.

She knew.

Tiago had a heart condition at birth that revealed itself at 10 days old when he became dangerously unwell.

This shy and timid little cat stood between him and two burly paramedics with all their equipment and she wouldn't budge! We had to pick her up, she was guarding him.

She didn't tolerate Tiago's noise and chaos too good when he became a toddler. 3 or 4 months before my Mum suddenly passed away, Gertrude went to live with her. I hated doing it but it was the best thing. Mum had recently lost her beloved Labrador and was loving having her. This, most outdoor, hunting and independent cat, stayed inside. She never once even cried to go out! Every time Mum sat down, Gertrude was on her lap. She'd never really been a lap cat, she loved to be alongside you.

We didn't know my Mum had cancer but Gertrude didn't leave her side.

She returned to us and was, thankfully, really happy and back to being herself. Out as much as possible in good weather and coming in from the rain to be towel-dried! 😂 She loved it!

The night before she passed she spent time on my partner, myself and Tiago (when he was asleep lol). One by one, in turn, her deliberate choice. It seems she knew.

When we got Gertrude I was just 7 years older than my daughter is now (25). Sean (my other son 22) looked pretty much like Tiago does now and he's a great big bloke with a beard who has given me a granddaughter.
She's been with us most of our family life.

She's helped me take care of all 3 of my babies and she's met my beautiful granddaughter whose first proper word was "Gertrude".

Pets are special. They are the silent witness in the family of all the highs and the lows.
We will miss her dreadfully but we were so blessed ❤
Have you got your own story to share with us? Drop us an email! 🙂
Advertisements
Visit our Shop for Lisa Parker merchandise!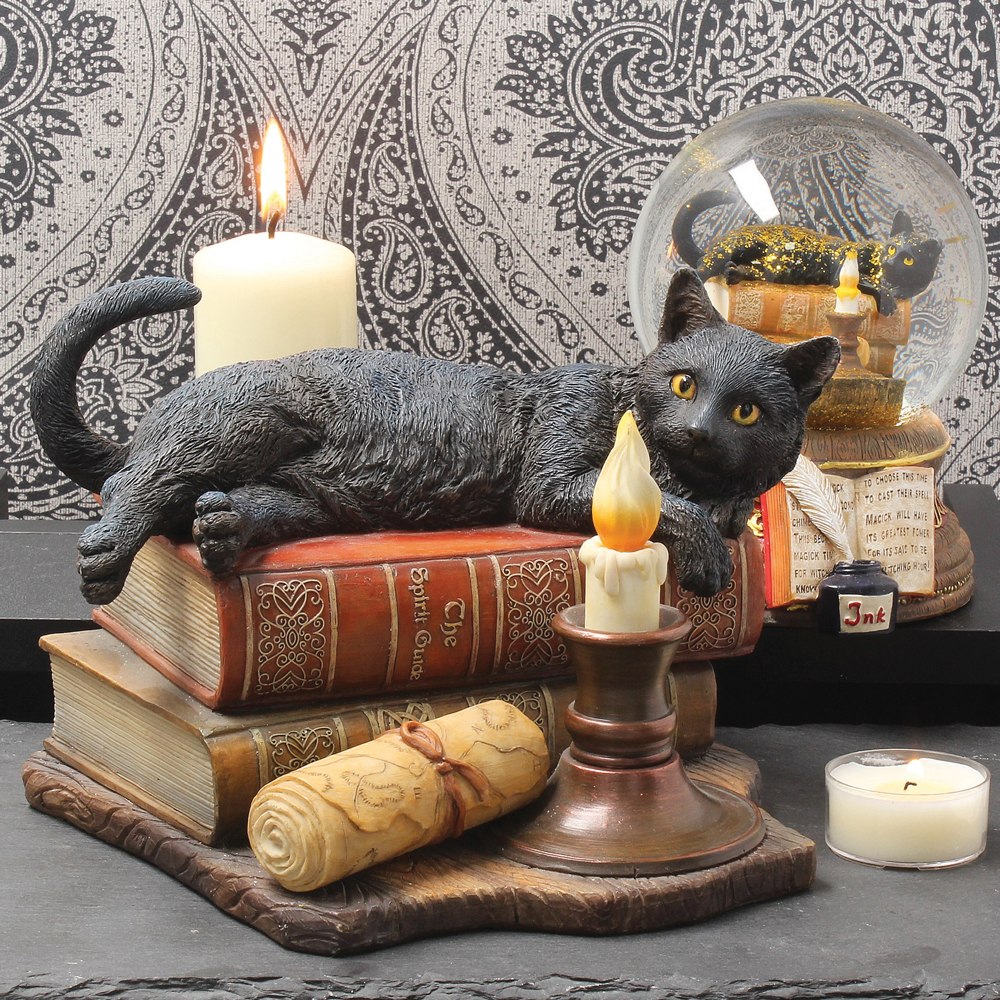 We regularly write about all things relating to cats on our Blog Katzenworld!
My partner and I are owned by five cheeky cats that get up to all kinds of mischief that of course, you'll also be able to find out more about on our Blog
If you are interested in joining us by becoming a regular contributor/guest author do drop us a message @ info@katzenworld.co.uk .