The following post is an entry by Robert Turner
We just had to share it as it highlights how animals of different species are capable of compassion for each other. Something us humans should learn from them…
Guest Story: Raising Your Mortal Enemy

I've posted before on my love for our furry friends. I am a cat and dog lover and will happily cuddle pretty much anything that doesn't try and take my hand off.

I have recently had the enriching experience of being in attendance at a birth. Kia, the pavement special (quite a few breeds mixed together) we have the pleasure of housing, gave birth to a litter of five pups.

Horrendously ugly at birth, they resembled a cross between pink fruit bats and a really ugly meerkat. No issue to Kia, she took up the mantle of a loving mum and has over the last few weeks turned the ugly ducklings into chubby little bundles that smell wonderful and are now too cute for words.

Intensely protective and very attentive, she is a wonderful mother and at only a year old has mastered the art of motherhood. A week ago, with her pups then two weeks old, she stepped it up a level.

One of our kittens was stolen from in front of our property and after we spread the word through the neighbourhood of a reward for the "lost" kitty, two children showed up.

They were carrying a small kitten, barely a week old that was not our cat. I asked where the mother was and they waved their small hands, wala (nothing). I sighed and took the kitten, knowing it would face certain death if we didn't take it in.

A syringe and baby formula was duly purchased and I began the arduous task of feeding the small bundle. After two days the kitten settled a little and I introduced her to the pups.

It was love at first sight and the five pups were enthralled with the kitten, nibbling and licking it. I picked it up and let Kia sniff it, no growling so all good.

Imagine my amazement on finding the kitten and puppies all attached to Kia, the kitten actively engaged in a fight for a free nipple. Kia had effectively added another baby to her little brood.


The kitten now lives with her new family. I still supplement her diet with the occasional syringe of milk and raw fish but cannot provide the loving licks and body warmth her surrogate mother and five siblings give her. She is a very contented little kitten.

How many humans would emulate Kia, share their precious milk and the food of their offspring with a complete stranger. We should as humans all aspire to better and for inspiration we need look no further than our furry friends. Well done Kia.
This post first appeared on Robert Turner's blog here.
Advertisements
The full range of Necoichi raised bowls and accessory now available @ Katzenworld Shop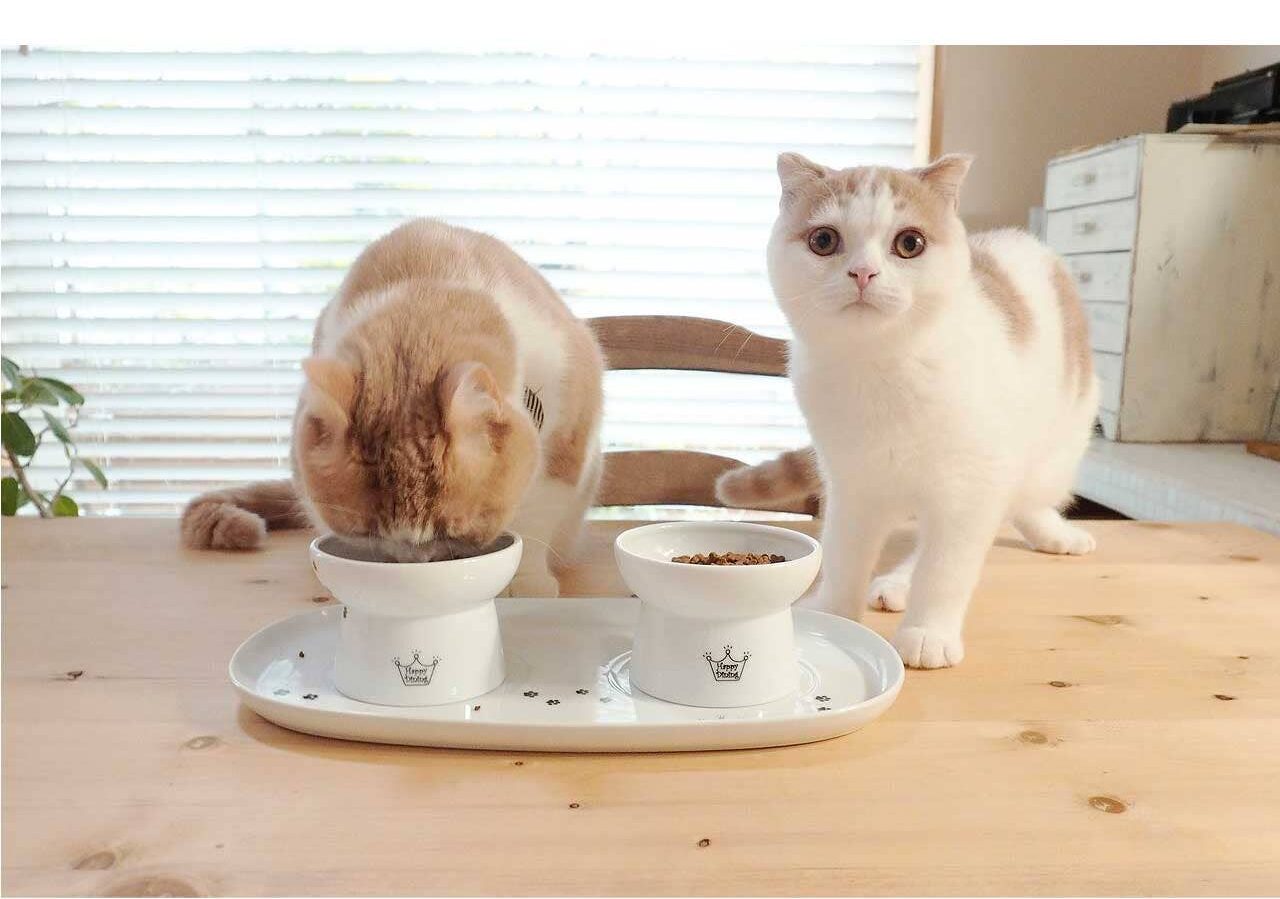 We regularly write about all things relating to cats on our Blog Katzenworld!
My partner and I are owned by five cheeky cats that get up to all kinds of mischief that of course, you'll also be able to find out more about on our Blog
If you are interested in joining us by becoming a regular contributor/guest author do drop us a message @ info@katzenworld.co.uk .