Stray cat Left in Distress After one of her Newborn Kittens Goes Missing
A stray cat recently gave birth to two kittens underneath car
The parked car was surrounded by a group of youths who were taunting and harassing the cat
By the time Mayhew's Animal Welfare Officers arrived, one kitten was missing
Mayhew suspect that someone passing by had taken the kitten not knowing what harm they were causing
The charity posted an urgent appeal on their social media pages, but unfortunately the kitten was never found
A stray cat recently gave birth to two kittens underneath a parked car near Harlesden in North West London, which was surrounded by a group of youths who were sadly taunting and frightening the feline.
A member of the public noticed the distressed one-year-old, later named Corsa, had given birth to two black and white kittens and was desperately trying to protect her litter by sheltering underneath a car, so they immediately called London-based animal welfare charity, Mayhew, for help.
The charity's Animal Welfare Officers quickly arrived at the scene and were told that one of Corsa's newborn kittens was missing.
Mayhew's Animal Welfare Officer, Tania Mazzoni, said: "We were informed that both kittens had been placed in a cardboard box by a member of the public. When mummy cat instinctively tried to protect them, she had taken one of the kittens back underneath the car and had left her other newborn unoccupied in the box. When she returned that kitten was missing.
"We looked everywhere for her newborn, but sadly couldn't find them. We suspect that someone passing by had taken the kitten, not knowing what harm they were causing. It is very dangerous and life threatening for kittens that young to be separated from their mum.
"We can't imagine how terrifying and distressing it must have been for Corsa to be giving birth underneath a car that was being ambushed and for one of her kittens to disappear. We strive to improve animal welfare from every possible angle and we actively work with adults and children to educate and promote compassion for animals."
Knowing that the missing kitten was in danger and needed to be reunited with its mother, Mayhew posted an urgent appeal on their social media pages, but unfortunately the kitten was never found.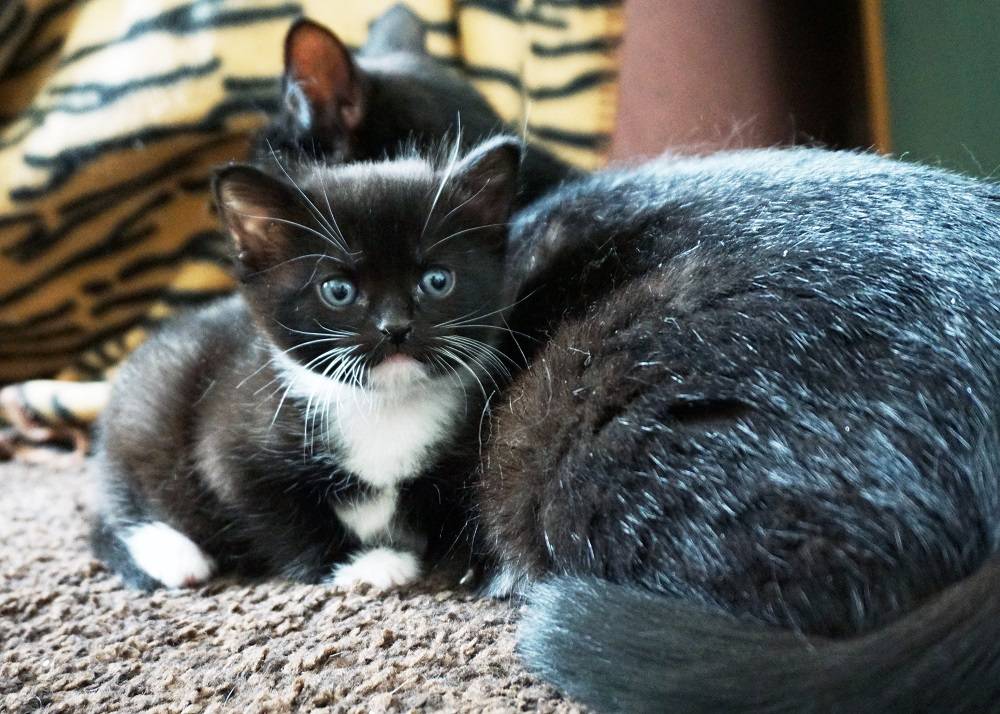 Corsa and her remaining newborn kitten, named Vauxhall, were immediately brought back to Mayhew, so they could be health checked at their Community Vet Clinic.
Animal Welfare Officer, Tania Mazzoni, added: "Sadly we never received any information regarding the whereabouts of the missing kitten. If Corsa and her newborn hadn't been brought into Mayhew, the kitten would have likely become feral.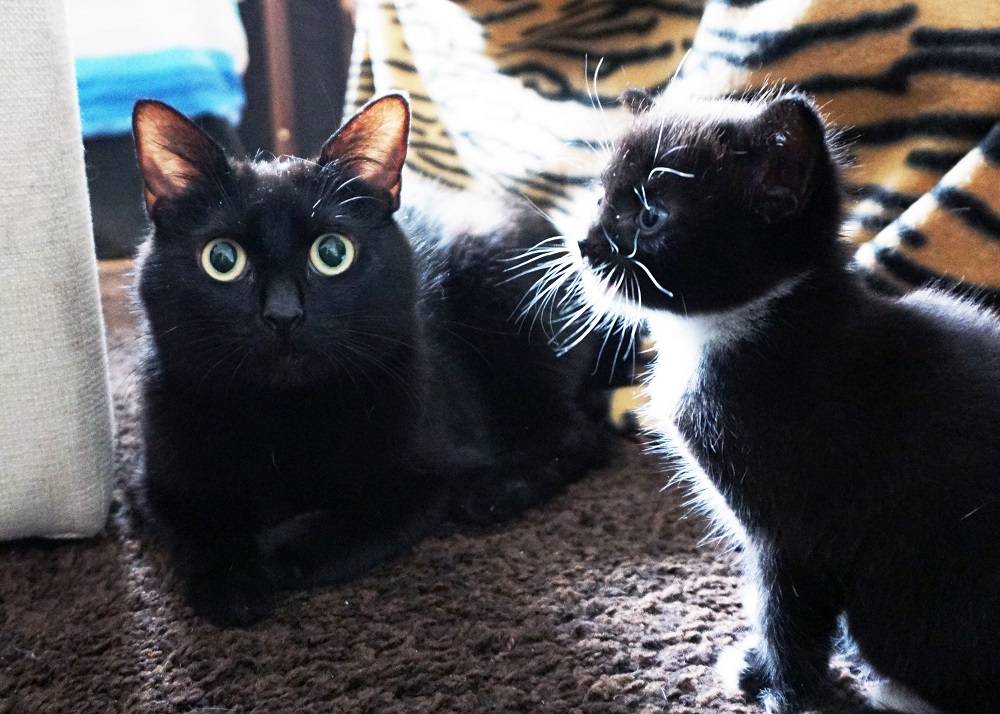 "This story highlights how important it is to get your pet neutered. We are in the midst of kitten season and bringing in more unwanted kittens every day. We encourage pet owners to get their animals neutered and offer low cost and affordable neutering for cats and dogs at our Community Vet Clinic."
After receiving medical care and attention from Mayhew's Vet team and love and socialisation from their Cattery team, Mayhew staff put Corsa and Vauxhall in foster with one of their experienced carers, so they could enjoy a loving home environment until they were ready to find their happily ever after.
Corsa and Vauxhall's foster carer, Paula, said: "Corsa is possibly the most affectionate cat I've ever met. She just can't get enough love and has the loudest purr. Vauxhall is adorable and just loves to eat and sleep. They are both doing incredibly well considering what they have been through."
As soon as Mayhew's Vet team are satisfied mum and her kitten are in good health, they will then be ready for adoption.
If you are interested in adopting any of Mayhew's cats, please visit www.themayhew.org/cats or call 020 8962 8000.
Mayhew's Animal Welfare Officers and Vet team respond to hundreds of abandoned, neglected and abused animals every year and provide ongoing support to carers and pet owners in vulnerable situations. Find out more about their work by visiting www.themayhew.org and please consider a donation so they can continue their vital work helping more animals.
Advertisements
Click to visit our Shop for the hassle-free Zen Clippers!
We regularly write about all things relating to cats on our Blog Katzenworld!
My partner and I are owned by five cheeky cats that get up to all kinds of mischief that of course, you'll also be able to find out more about on our Blog
If you are interested in joining us by becoming a regular contributor/guest author do drop us a message @ info@katzenworld.co.uk .