Hi everyone,
Today we are back for another look at the cat climbing frames from our partner Catipilla with a fresh look at how else one can utilise their products!
Now if you've followed the last few posts you probably already know that this is great indoors from providing extra enrichment to helping a less agile cat up to higher places! But did you realise it could also be used outdoors?!?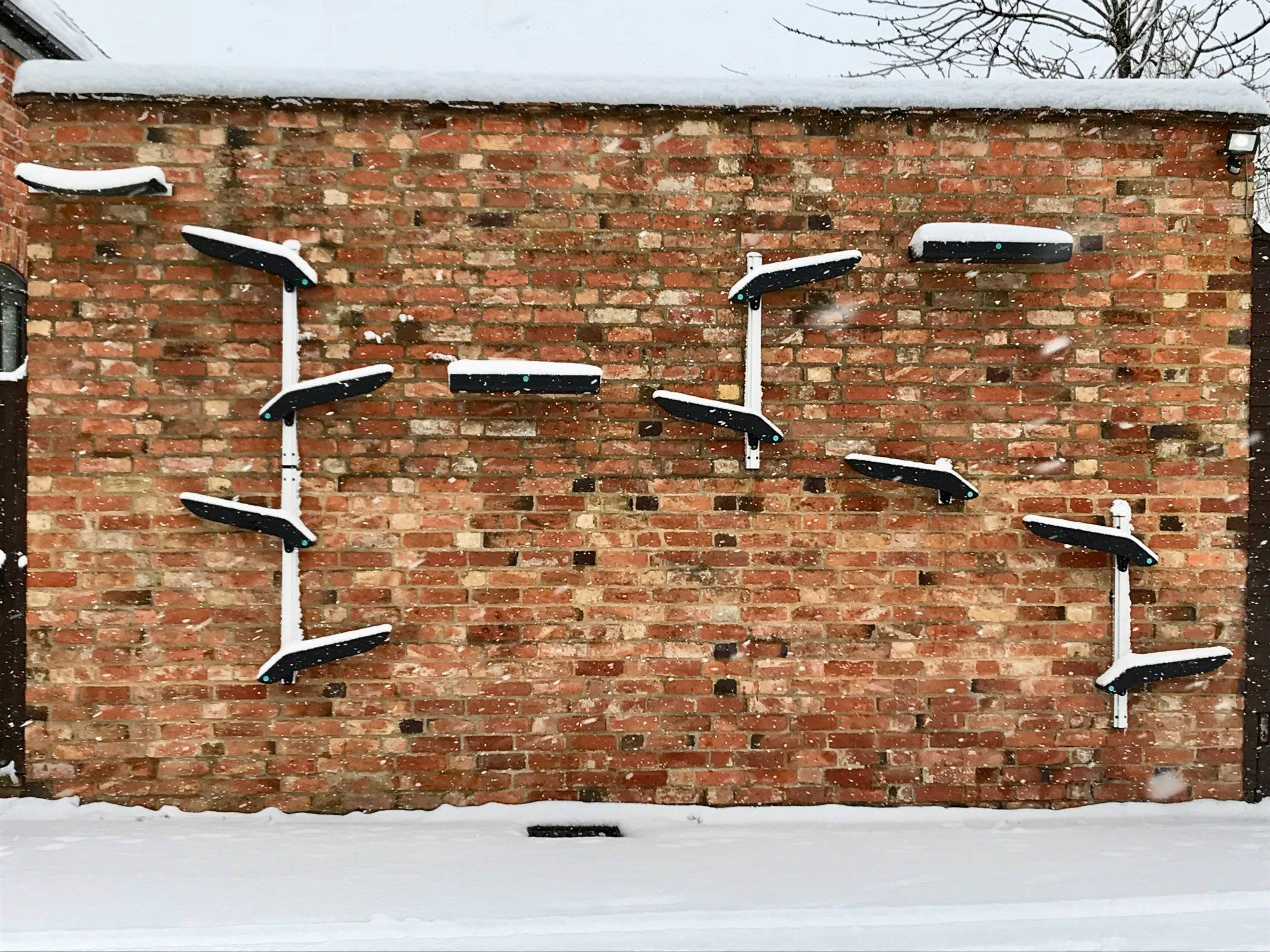 That's right the Catipilla modular climbing frame components are fully weather proof and can therefore be used outdoors.
Of course there are once again various applications for the climbing frame. From simply enriching your garden with an enormous cat climbing playground to much more important solutions. 😉
But what is for sure is that it is an elegant addition to any outdoor building or structure. Designed to allow space for trellising, Catipilla can easily blend into your garden – a natural and safe play area for your cat to enjoy. It can also be used as a way for your cat to access an outbuilding outside of the home.
In fact, Catipilla can be adapted to almost any environment, opening up new possibilities for you and your cat to explore.
Another great way to make use of the Catipilla climbing frames is to install it near a window which can quickly become a top entry point for your feline companion to leave and enter your house at will. This is a great alternative to those that don't want to install a traditional cat flap!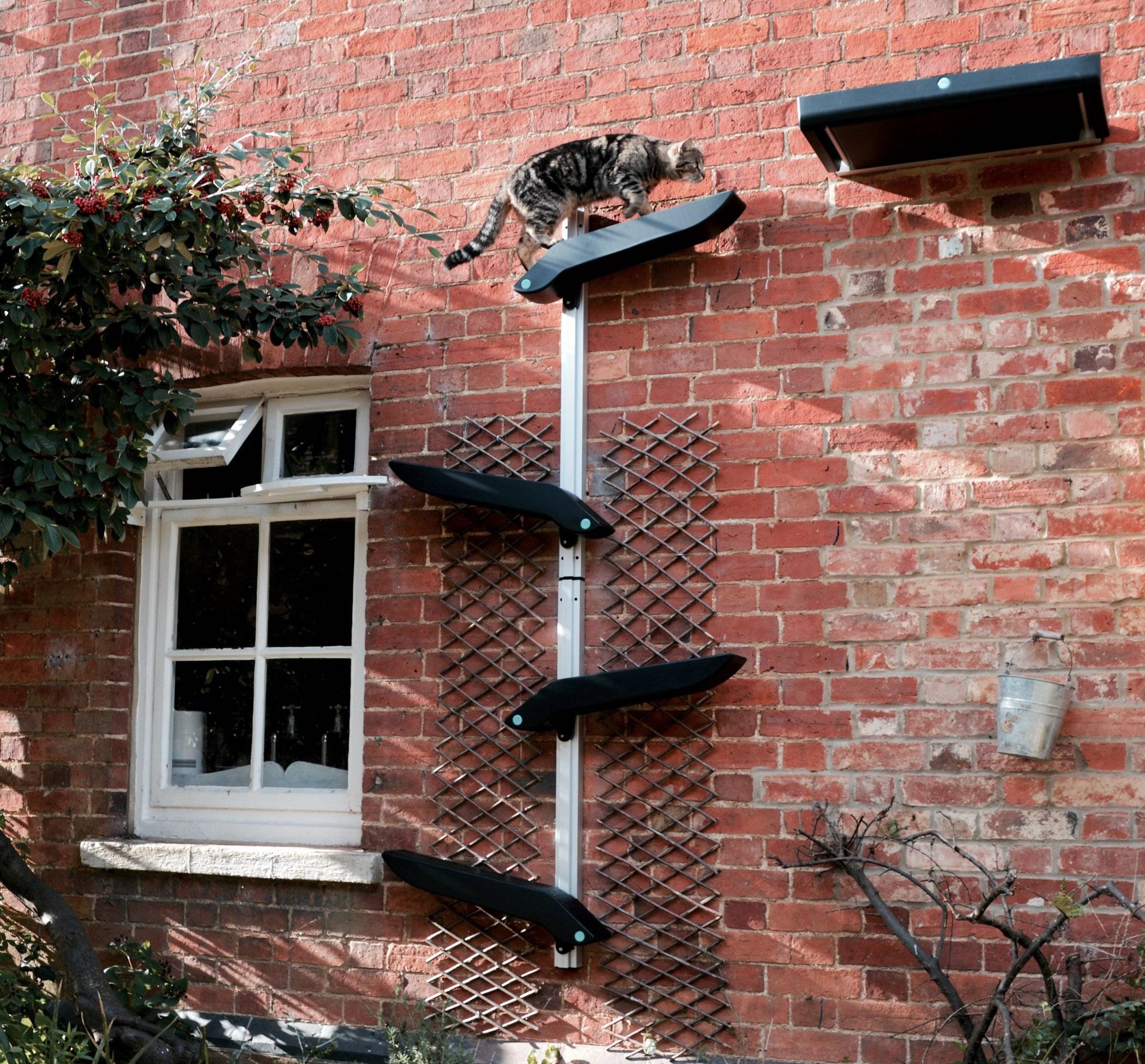 In this specific example the Catipilla system was used to give the cat access to the bottom window sill as well as to a small top window which is big enough for a cat but at the same time won't compromise the safety of your house!
Depending on the height of your window you may need to combine multiple Catipilla Pro sets to build this safe entry point for your cat.
The window access was also actually the original reason as to why Catipilla was created to help their family cat get in and out from their favourite window.
Of course this this particular use isn't an option for everyone, but for those cats that usually gain access to the home through a window, Catipilla offers a new alternative. Cats will often let you know when they want to come inside, but if you can't see them, they can be left waiting. With Catipilla, you will soon be able to install a Sitting Plate outside the window where your cat can relax in full view when wanting to be let in.
You can also add other Catipilla units to help your cat reach the height they need, especially if the window is up high.
We hope you liked our look at how to use their system outdoors and let us know if you've got any questions! 🙂
Thanks,
Marc
Advertisements
Click to visit our Shop for the hassle-free Zen Clippers!
We regularly write about all things relating to cats on our Blog Katzenworld!
My partner and I are owned by five cheeky cats that get up to all kinds of mischief that of course, you'll also be able to find out more about on our Blog
If you are interested in joining us by becoming a regular contributor/guest author do drop us a message @ info@katzenworld.co.uk .