Good morning everyone,
Renegade: Some of you may remember the cartoon that told you a bit about how much my sister hates my obsession with my best friend.
Adventures of Oliver, Nubia & Renegade – Renegade's favourite cat toy the Monkey
Renegade: Well today I am BACK with the real deal! My 4cats catnip monkey. <3
Renegade: Come to me little one… I just want to <3 you. 😀
Renegade: One of my favorite thing about my little friend are the little sisal arms. 🙂
Renegade: Come on, come on! Just hold still for a little bit… I just need to "massage" your back and clean your little hands. 😉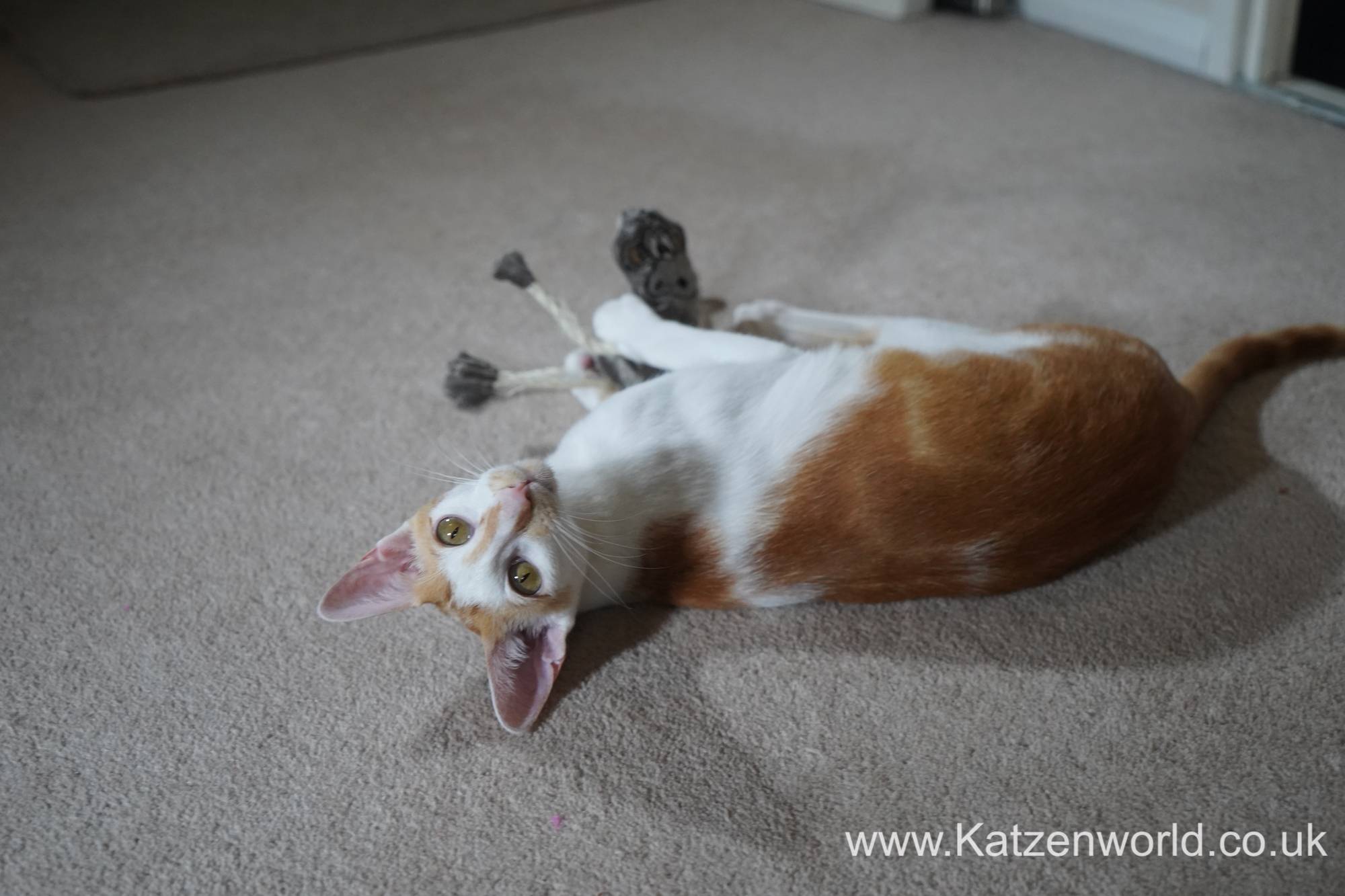 Renegade: Yes? I am not trying to kill him… look I am just being friendly to him. 😮
Renegade: <3 I love snuggling up to him…. and squashing him ever so gently… 😀
Renegade: Right… I am all exhausted now! And I think my friend needs a little break as well now. ;o
Renegade: Don't forget if you'd like to get one of these for your feline friend we still have some of my monkey friends left in our online shop! 😀
Signed by,
Prince Renegade the Creator of Chaos and Grandest of Connoiseurs
Advertisements
Visit our Shop for top-quality cat toys and cat lover products!
We regularly write about all things relating to cats on our Blog Katzenworld!
My partner and I are owned by five cheeky cats that get up to all kinds of mischief that of course, you'll also be able to find out more about on our Blog
If you are interested in joining us by becoming a regular contributor/guest author do drop us a message @ info@katzenworld.co.uk .