Knit away the New Year blues to help unwanted cats and kittens in 2018
Knitters can kick away the New Year blues and help unwanted cats and kittens by making cosy blankets and fun mouse toys for the UK's largest cat charity.
Cats Protection will be launching its 2018 knitting bee challenge at the Spring Knitting & Stitching Show at London's Olympia in March.
Creative cat lovers can follow a suggested pattern or come up with their own designs to create blankets and toys which will make life a little more comfortable for cats in the charity's care this year.
Cats Protection's Events Manager Emma Osborne said the knitting bee was a great way to use up scraps of wool and while away the long, dark winter evenings before Spring.
She said: "Our knitting bee is always a huge hit with craft enthusiasts and cat lovers alike, so we're hoping to collect more blankets and mice than ever this year.
"With the long, dark and chilly nights well and truly upon us, there's never been a better time to start stockpiling some homemade donations for unwanted cats and kittens.
"All the blankets and mice we receive are sent to our centres and volunteer-run branches across the UK, where they provide that extra bit of comfort for cats as they wait to find new homes."
Donations of knitted blankets or mice can be brought along to the charity's stand at the event, or dropped into any of its branches, shops or adoption centres across the UK.
Cats Protection is the UK's largest cat charity, helping 190,000 cats a year through a national network of over 250 volunteer-run branches and 34 centres.
 Knitters can come up with their own designs or follow a pattern for the popular Captain Cat-Battler knitted mouse – originally designed by Lauren O'Farrell (www.whodunnknit.com) – which will be available to pick up at the show.
As well as details of the knitting bee, Cats Protection's stand will be a hive of activity for cat lovers, with cat care guides and a range of cat-related merchandise for sale.
Visitors will be able to use touch screen facilities to take a look at the charity's online Find-a-Cat search tool to see cats and kittens available for homing in their area.
Cats Protection advises that when knitting a toy or blanket, it's best to avoid the use of stretchy yarns or small plastic items – such as those that can be used for mouse eyes – to reduce the risk of injury to cats and kittens. Loose weave blanket patterns involving the use of large needles are best avoided too. The charity also suggests that cat owners regularly inspect cat toys for signs of wear or damage, not to leave cats unattended with knitted toys, and not to use knitted toys or blankets with cats that have wool-chewing habits.
More information about Cats Protection can be found at www.cats.org.uk To find out more about the Knitting & Stitching Show, please visit www.theknittingandstitchingshow.com
Advertisements
The full range of Necoichi raised bowls and accessory now available @ Katzenworld Shop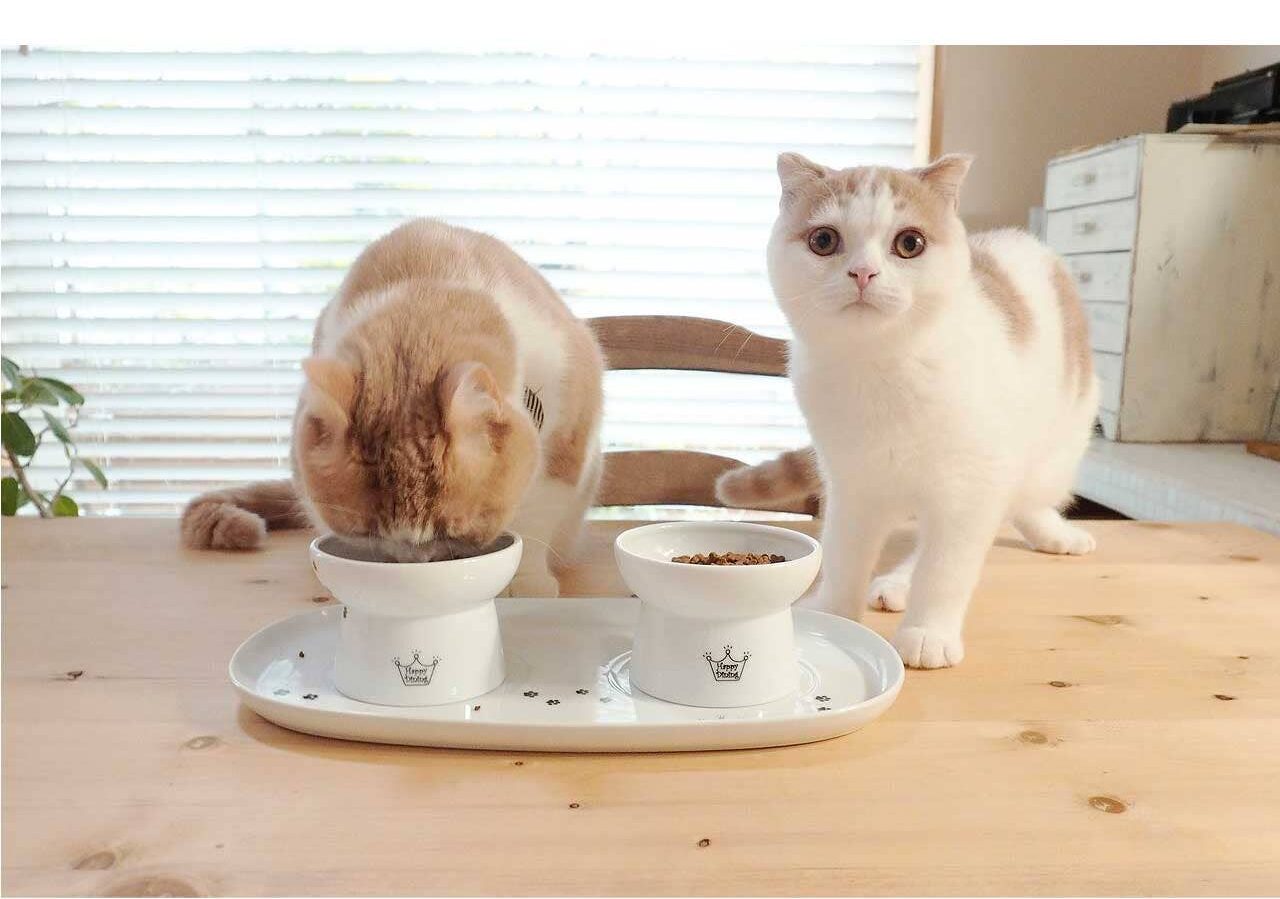 We regularly write about all things relating to cats on our Blog Katzenworld!
My partner and I are owned by five cheeky cats that get up to all kinds of mischief that of course, you'll also be able to find out more about on our Blog
If you are interested in joining us by becoming a regular contributor/guest author do drop us a message @ info@katzenworld.co.uk .