Hi everyone,
It's Oliver here today with a very special treat and I even got it delivered to my bedroom! : D
Nubia: ONLY because you are lazy…
Nubia: So you all are probably wondering what Oli got right? 😉 Well he got some special Pet Munchies treats from Animed direct. This particular one I am looking at right now is the Gourmet Fish Fillet version. <3
Oliver: Stop talking so much and let the humans pass this up to me…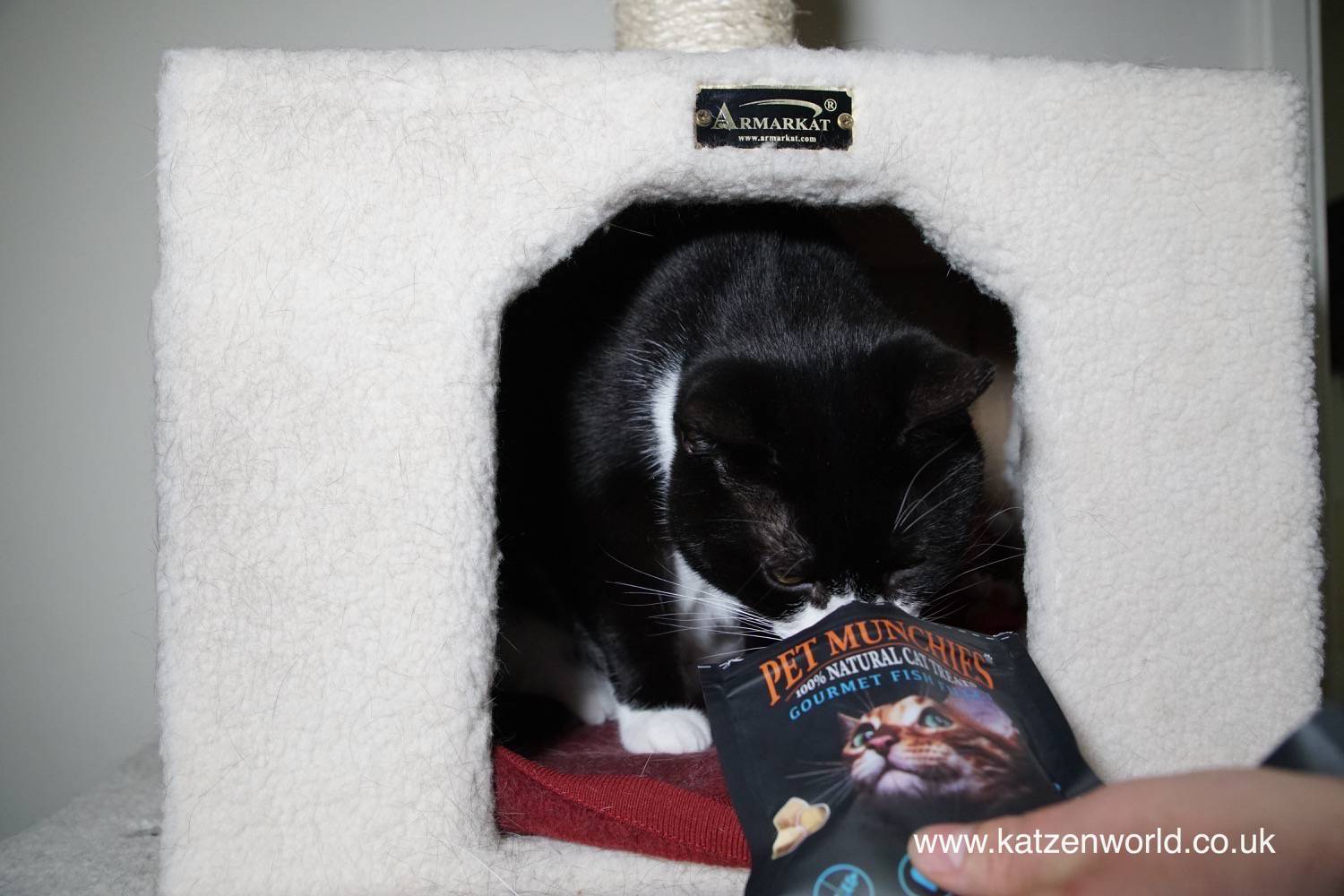 Oliver: *Sniff sniff* Those seem yummy! 😮
Oliver: But to be on the safe side… I shall have to carefully lick and sniff them first. But I think these have passed my Royal pawproval!
Oliver: Yes these are most certainly lip-smacking delicious! 😀
Nubia: Yes we can see that… but I think our readers would like to know a bit more as to why these are good for their cats!
Oliver: Yes yes… I am getting to that sister.
Oliver: This bag of Pet Munchies is full with the natural goodness of 100% fish fillet which provides us with important vitamins and antioxidants!
Nubia: Why are those so important to us?
Oliver: Well that's simple! They help us healthy skin and coat and of course help us stay fit internally as well, such as heart support. 😀
Nubia: I think you forgot to point out the high levels of calcium and selenium in these… that's especially important for me as it helps maintain joint mobility amongst other things! And as you may remember me being three legged I put a lot more stress on my joints so joint support is crucial to me. <3
Oliver: Oh yes… I was going to get to that before you interrupted me!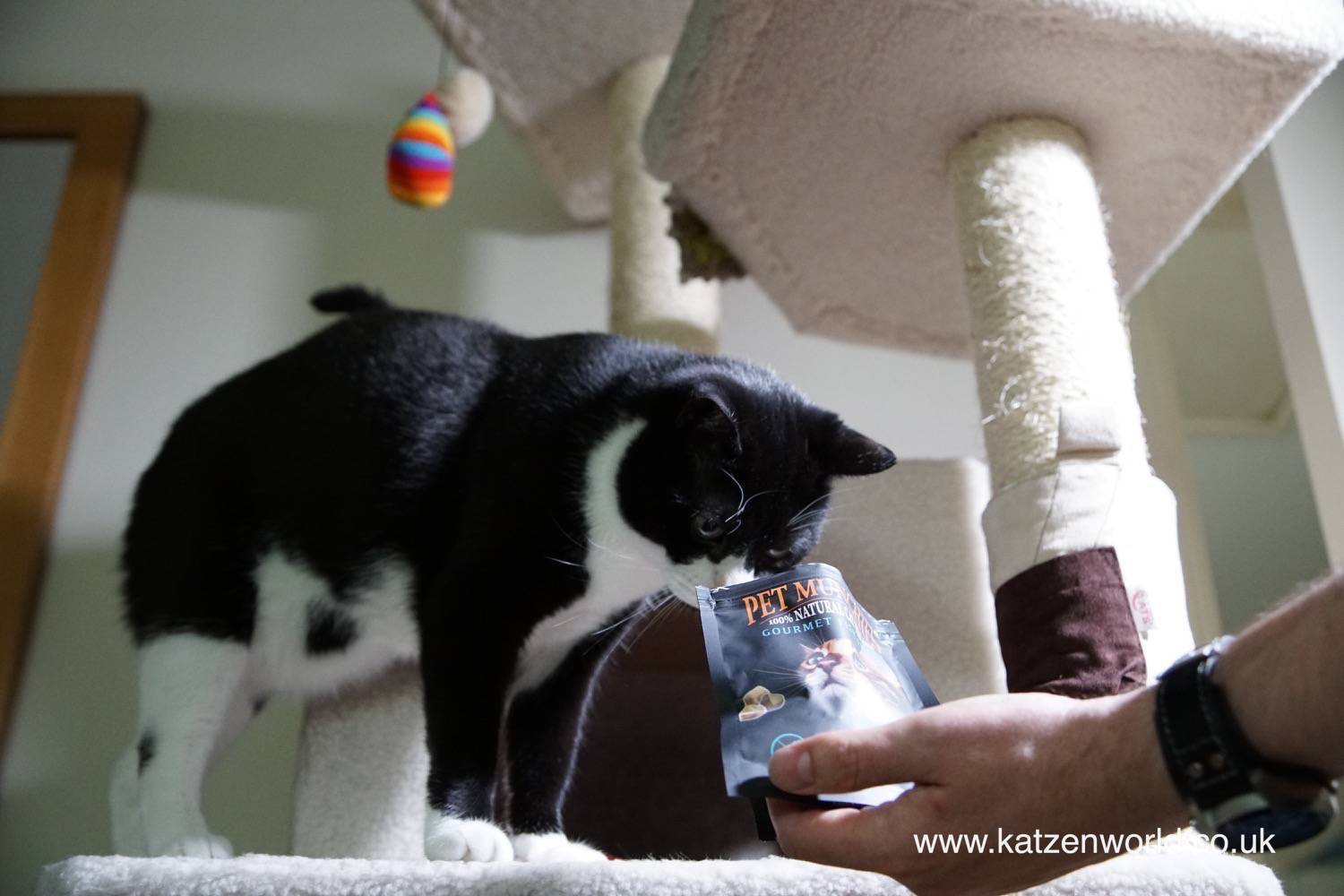 Oliver: Right so before my sister interrupted me with her words of wisdom I was also going to add that these are completely wheat, cereal and soy free so that makes them naturally hypoallergenic. 🙂
Oliver: Of course not all of us cats like fish so luckily they are also available in Gourmet Beef liver and Gourmet Chicken Liver. 😀
Nubia: Surely with all those high quality ingredients these must be super expensive for our humans?
Oliver: Not at all sister! They are £1.30 each and can easily be added onto the regular order from Animed to make use of their free delivery on orders of £29 or more via Animed.
Oliver: What's also great about these is that they are freeze dried to last longer and come in a handy sized bag to ensure that they get used up without having to overfeed us.
Nubia: Right so now that you've had all these treats where are mine!!!
Oliver: Well… I may have left you one or two. 😉
Nubia: *Growls* Typical brother!
Signed by,
His Meowjesty King Oliver the Maker of Mischief
&
Her Meowjesty Queen Nubia the Disturber of Peace
Advertisements
The full range of Necoichi raised bowls and accessory now available @ Katzenworld Shop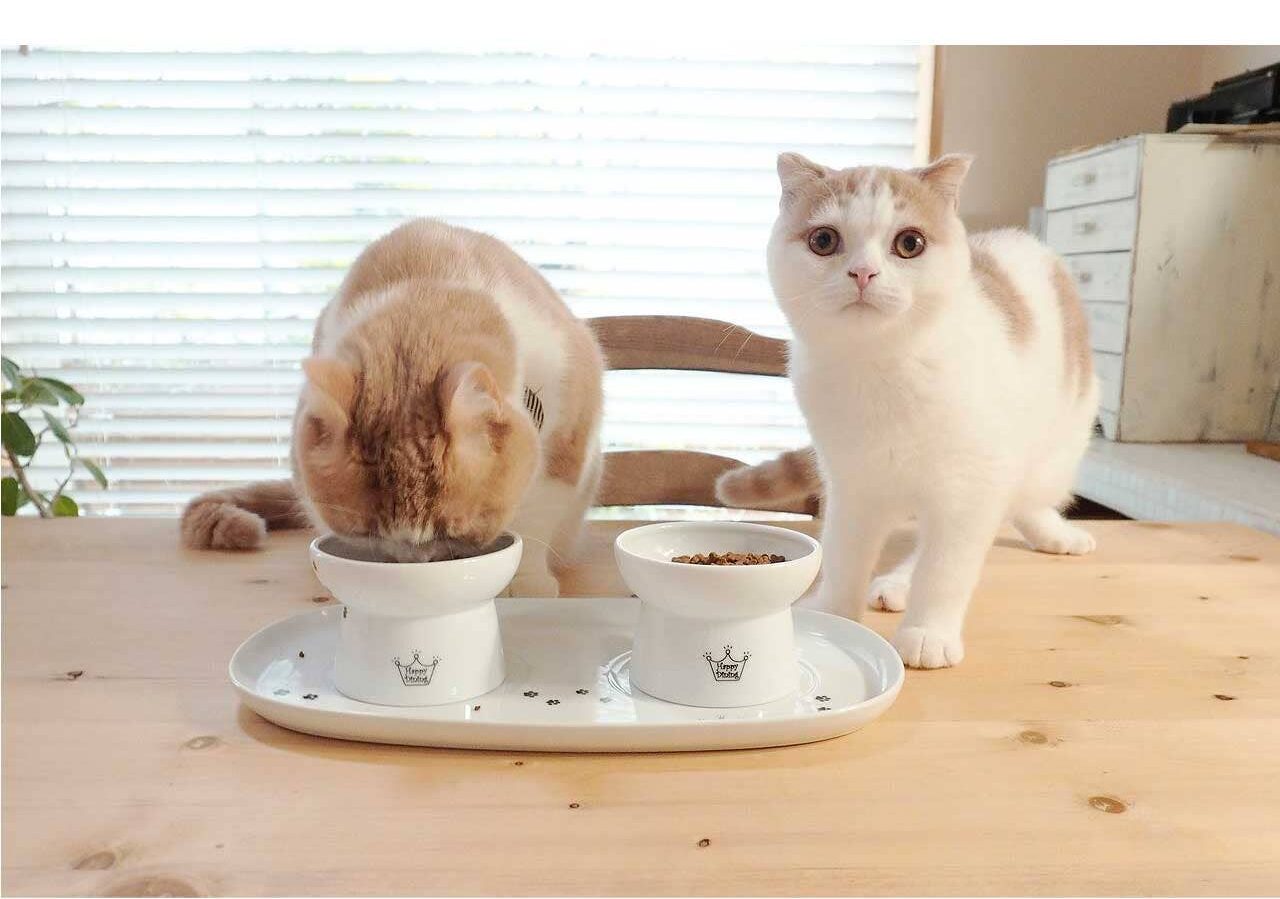 We regularly write about all things relating to cats on our Blog Katzenworld!
My partner and I are owned by five cheeky cats that get up to all kinds of mischief that of course, you'll also be able to find out more about on our Blog
If you are interested in joining us by becoming a regular contributor/guest author do drop us a message @ info@katzenworld.co.uk .