Merlin and Rhiannon Valerian Toy Testimonies 
Hey, Rhiannon, check out this owl valerian toy I got from the Katzenworld Shop sent all the way from the UK! (We live in NC, USA) Let's see if you like it.
What's this interesting smell?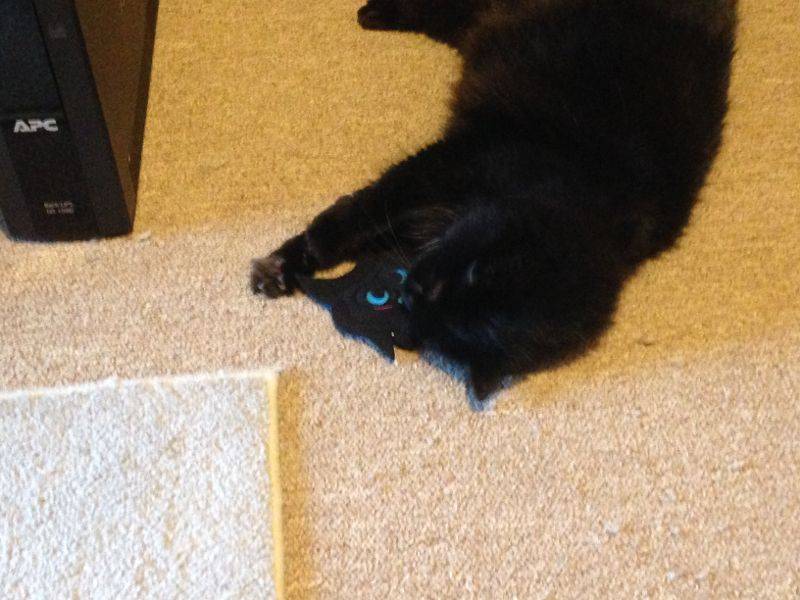 Aw, this is nice.
"Hey, whatcha got there," asked Merlin aka The Bruiser.
Mine, all mine!
I think I purred and gone to heaven…
Testimony from Merlin and Rhiannon's human slave – Merlin isn't allowed catnip as he becomes very naughty and wants to bite and scratch Rhiannon or me. He behaved very well with the valerian owl toy and I ordered more from the Katzenworld Shop. Perhaps, it will calm him down on his next dreaded vet visit?
Pamela Cummins can turn your nighttime messages into your daytime wisdom. Learn more at http://www.learndreaminterpretation.com/
Advertisements
Visit our Shop for top-quality cat toys and cat lover products!
We regularly write about all things relating to cats on our Blog Katzenworld!
My partner and I are owned by five cheeky cats that get up to all kinds of mischief that of course, you'll also be able to find out more about on our Blog
If you are interested in joining us by becoming a regular contributor/guest author do drop us a message @ info@katzenworld.co.uk .