Hi everyone,
It's me Oliver here today with a long overdue post on how I've had an amazing sculpture of myself produced by the team behind Arty Lobster!
I started by getting my humans to send them a number  of my favourite photos of myself which the team at Arty Lobster uses to produce a 3D preview before going ahead with the creation of the sculpture.
Of course I was happy with my preview and we told them to go ahead in creating it. 😀
And a couple of weeks later we got the above finished pawesome product in the post! 🙂 It came securely packed in a box and bubble wrap plus a little letter!
The letter is not just a thank you but also gives a handy discount code for friends to use! So if you fancy your own figurine use DCFriends during checkout. 🙂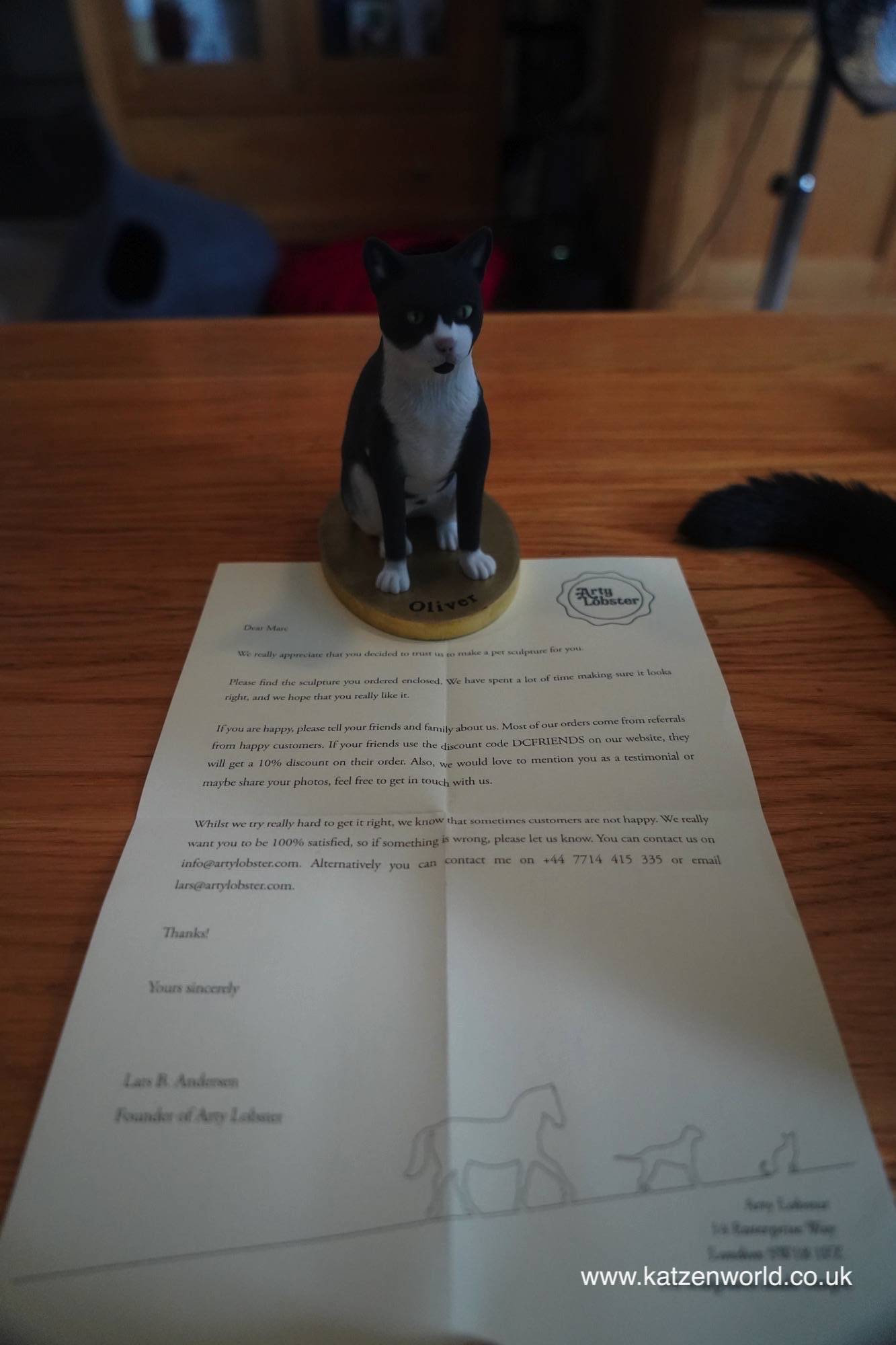 My replica me was so good that my sister Nubia has been sniffing and headbutting it a few times obviously convinced I shrunk. 😀
Each sculpture is unique and lifelike created using 3D Printing technology. Both me and my humans are super impressed with the replica and it's now got a very special place in our flat. 🙂
So if you are looking for a present of a fellow pet lover or something for yourself don't forget to check out the various version of custom sculptures available at Arty Lobster.
I do have a feeling that my siblings Nubia and Renegade are jealous though as there is only a statue of me!
Signed by,
His Meowjesty King Oliver the Maker of Mischief
Advertisements
The full range of Necoichi raised bowls and accessory now available @ Katzenworld Shop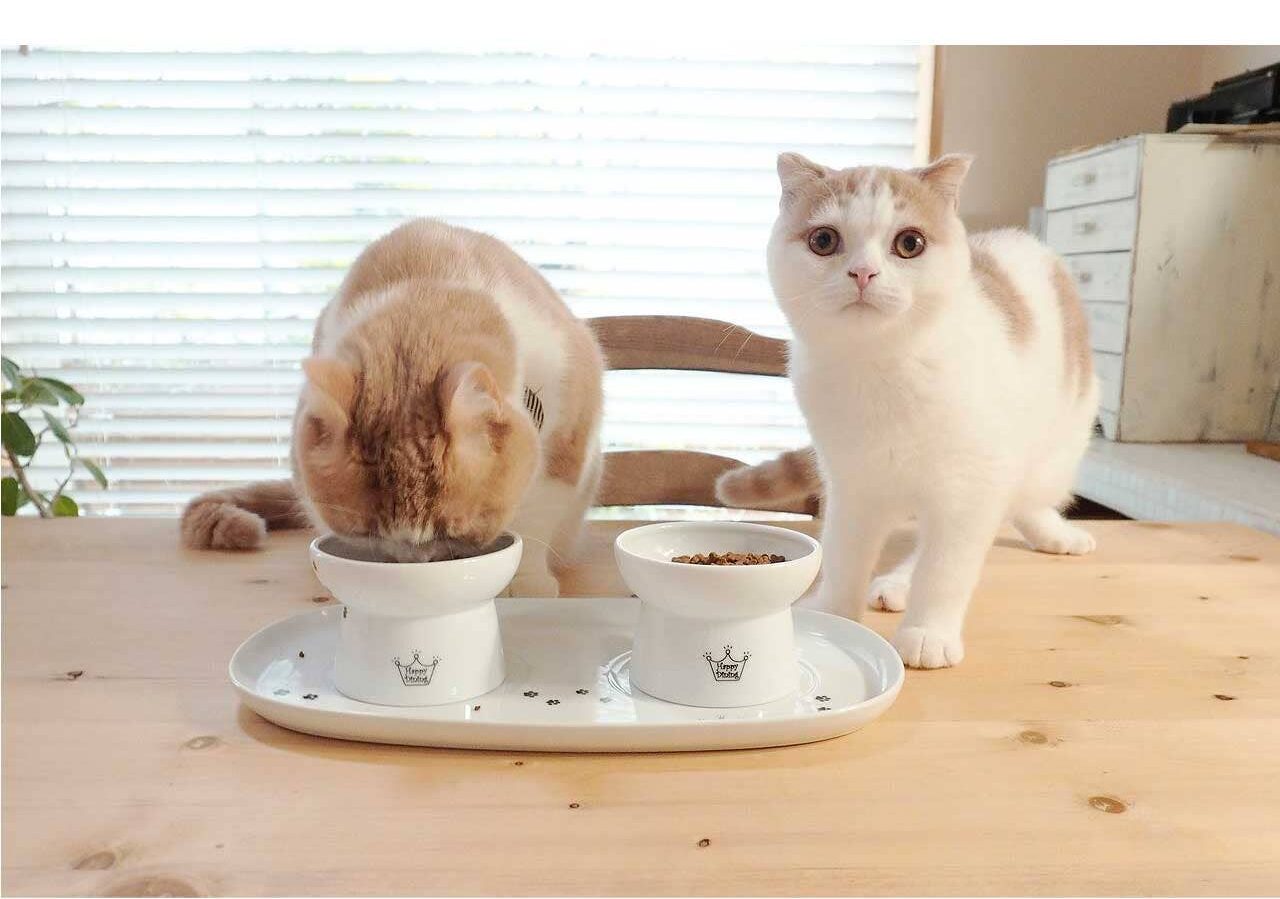 We regularly write about all things relating to cats on our Blog Katzenworld!
My partner and I are owned by five cheeky cats that get up to all kinds of mischief that of course, you'll also be able to find out more about on our Blog
If you are interested in joining us by becoming a regular contributor/guest author do drop us a message @ info@katzenworld.co.uk .