Stavros is my cat, he is a sullen, silver boy with the most charming personality. Over the past two or so years that I have owned him, I have tried all manner of toys and nothing seems to pique his interest, he seemed to ignore catnip, having a small sniff before carrying on with his business. He's not a miserable boy, he will snuggle if he has to, and he loves a bit of fuss, but present him with a toy and you're sure to be greeted with a derisive scowl.
I like to think that this lack of interest is because he is a sophisticated feller, I kid myself that his human counterpart would be a multilingual, Nobel prizewinning physicist with a penchant for the finer things in life, whereas the truth is I'm just the owner of a slightly grumpy boy! So I am sure you can imagine my delight when I found a catnip toy that he just couldn't leave alone.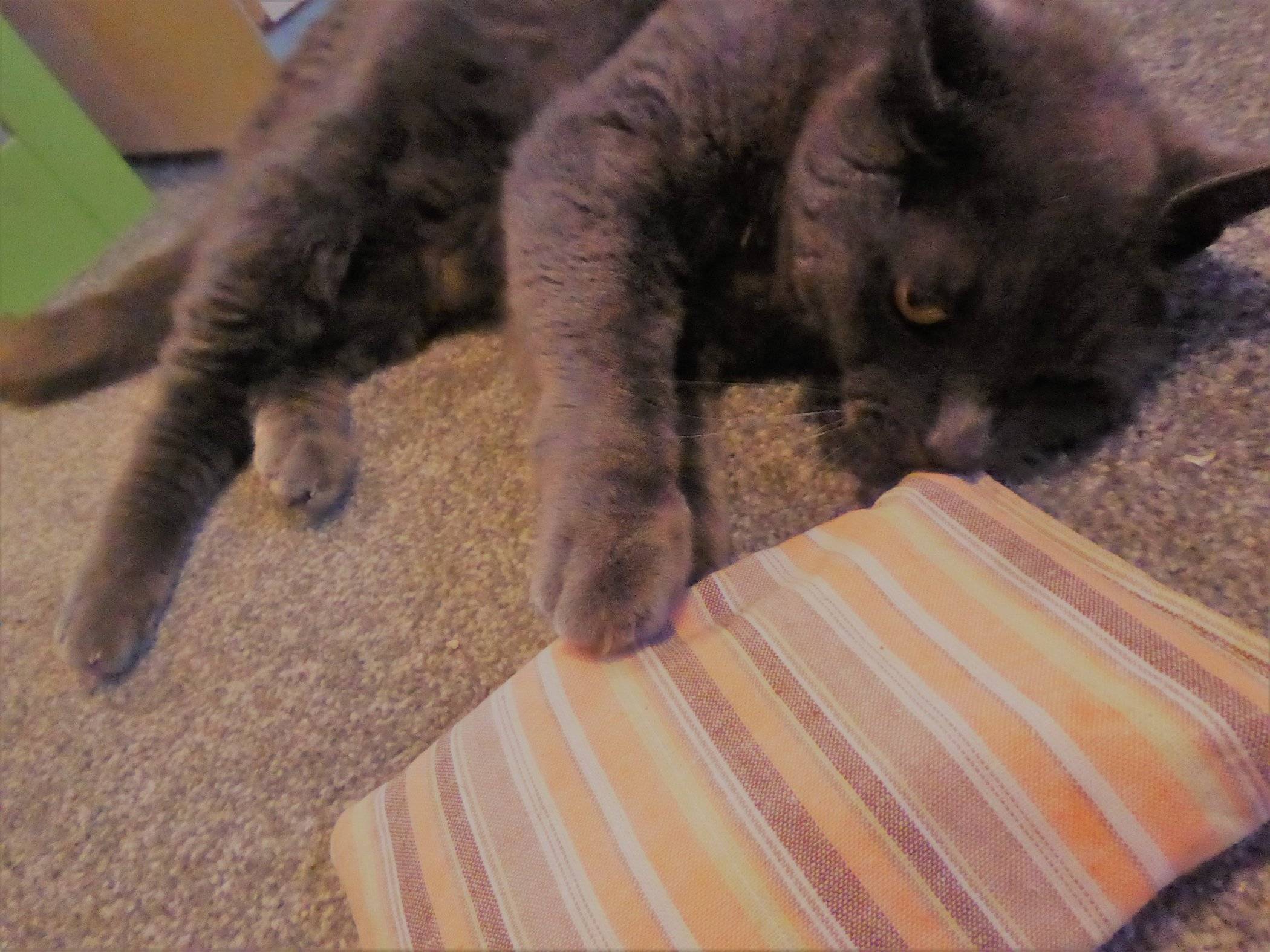 When i introduced Stavros to the 4cats catnip pillow the results were unexpected to say the least! As you can see he was apprehensive at first, but soon the 'nip took hold! He was rolling around, dribbling and purring without a care in the world. I'd never saw him behave in such a way, I saw my grumpy man turn into a playful kitten before my very eyes!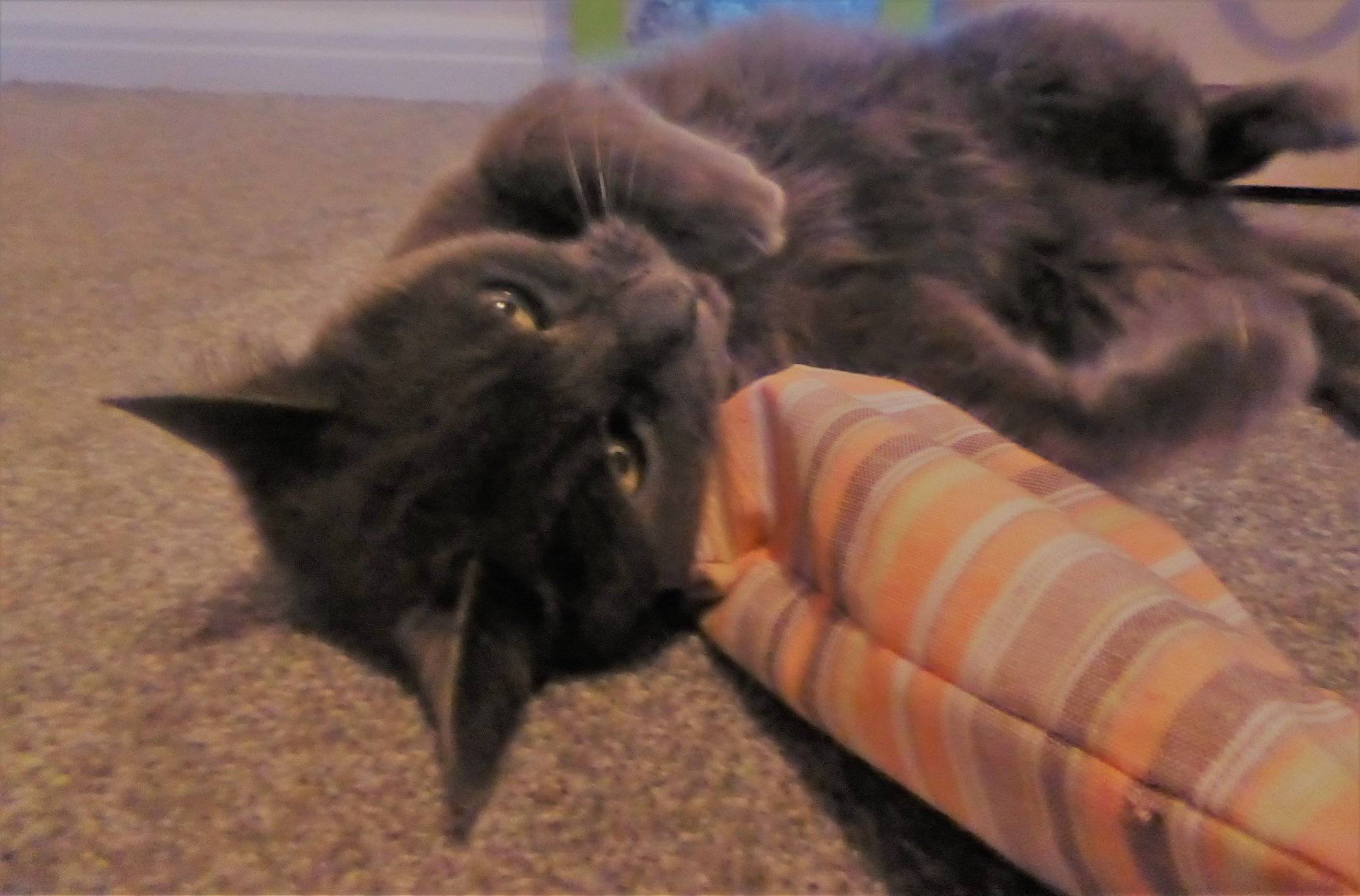 When Stavros began to relax he wouldn't let me get anywhere near his new favorite toy, my grumpy boy was back! It's safe to say that he loved his experience with the 4cats catnip pillow, I'm happy to have finally found a toy that he loved, and and am over the moon now that I know what to get him for Christmas!
If you think your cat(s) would enjoy some valerian- or catnip-induced bliss, the Katzenworld shop actually stocks a range of 4cats toys.
Advertisements
Visit our Shop for Lisa Parker merchandise!