Hi everyone,
Our friends from 4cats recently went to the Orlando cat cafe and were so kind and took some lovely photos of the resident cats for all of us.
We are a big fan of cafes like this one in Orlando that promote cat re-homing through the possibility of adopting the resident cats.
Please find the whole story from 4cats below:
Hi everyone,

Earlier this year we were on a business trip to Orlando and while there decided to also checkout the local cat cafe!

And we brought them an extra special present, some of our new and upcoming premium toys selection! : D

We wouldn't want to be the person / at that tries to take the toy of this little fella… The looks most definitely say "this is mine and I shall NOT EVER part with it!"

We thought that this black and white chap was especially adorable! And he got super lucky as he got to try out our new premium rustling cushion AND our new premium cuddly cushion. 🙂

Ginger cats will always have a very special place for us here at 4cats so plenty of pics had to be taken. 😉

One of the best parts of the Orlando cat cafe is that most of the cats are available for adoption to find their forever home! This type of cafe certainly seems to be a lovely improvement to the older rescue centers with limited space for the cats until they find their forever home.

The cafe didn't just feature furniture for the humans but also the very important environmental enrichment for the resident cats! Plus this little one decided that the backpack looked tasty haha!

So if you are in Orlando and need a few hours of tranquility with cats away from the crazy Theme Parks why not check out this fantastic cafe on the outskirts of Orlando? More details about the Orlando Cat Cafe can be found here. Bookings are strongly recommended as only a limited amount of people can enter the cafe each hour to ensure the cat safety. The cost is $8 per hour, per person which in comparison to other cat cafes we've been to is excellent value for money!
This post first appeared on the 4cats Blog.
Are you looking for some 4cats toys for your own cats? See our whole selection here!
Thanks,
Marc
Advertisements
The full range of Necoichi raised bowls and accessory now available @ Katzenworld Shop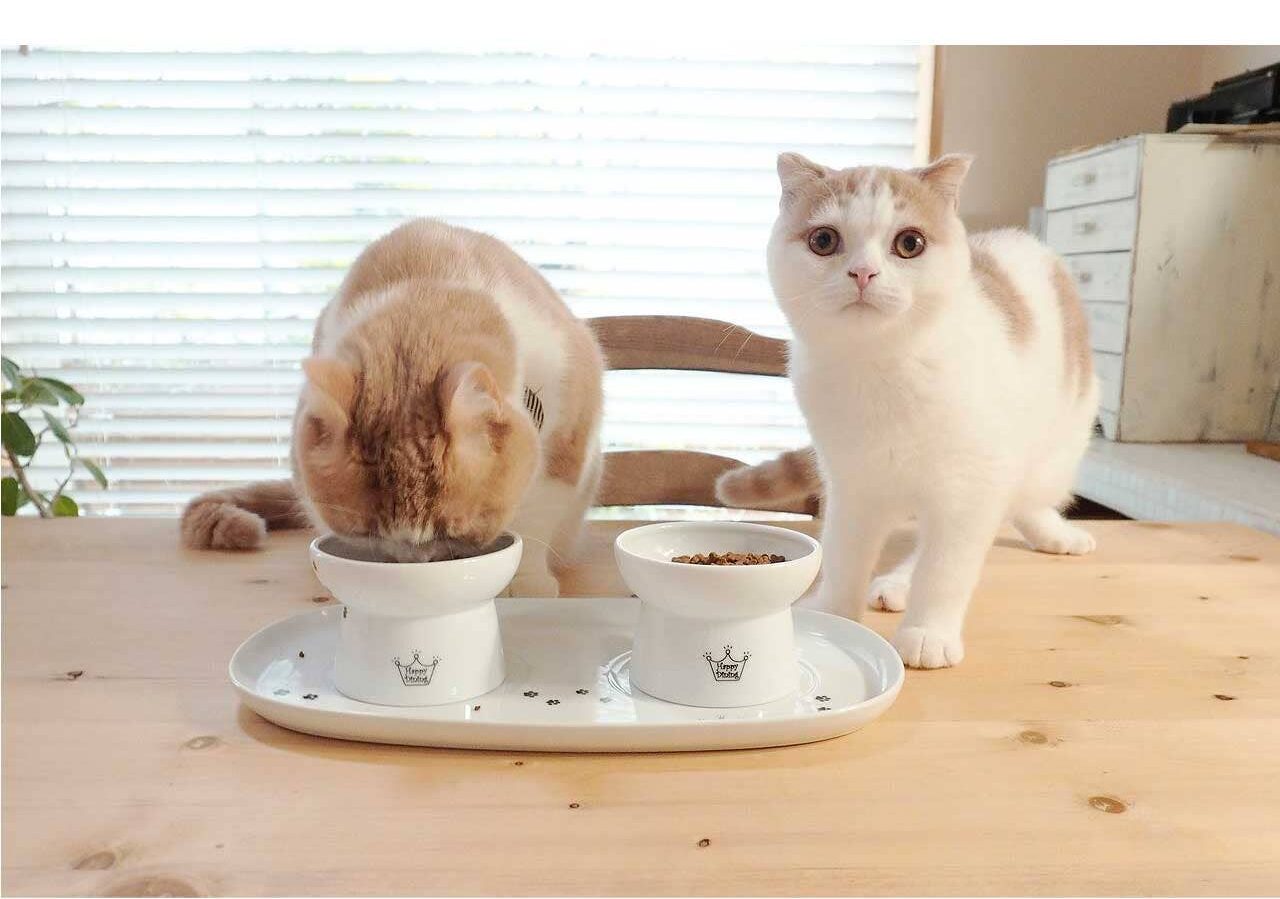 We regularly write about all things relating to cats on our Blog Katzenworld!
My partner and I are owned by five cheeky cats that get up to all kinds of mischief that of course, you'll also be able to find out more about on our Blog
If you are interested in joining us by becoming a regular contributor/guest author do drop us a message @ info@katzenworld.co.uk .