Hi everyone,
Today's guest story comes from Alain Cami and Guava! 🙂
Advertisements
The full range of Necoichi raised bowls and accessory now available @ Katzenworld Shop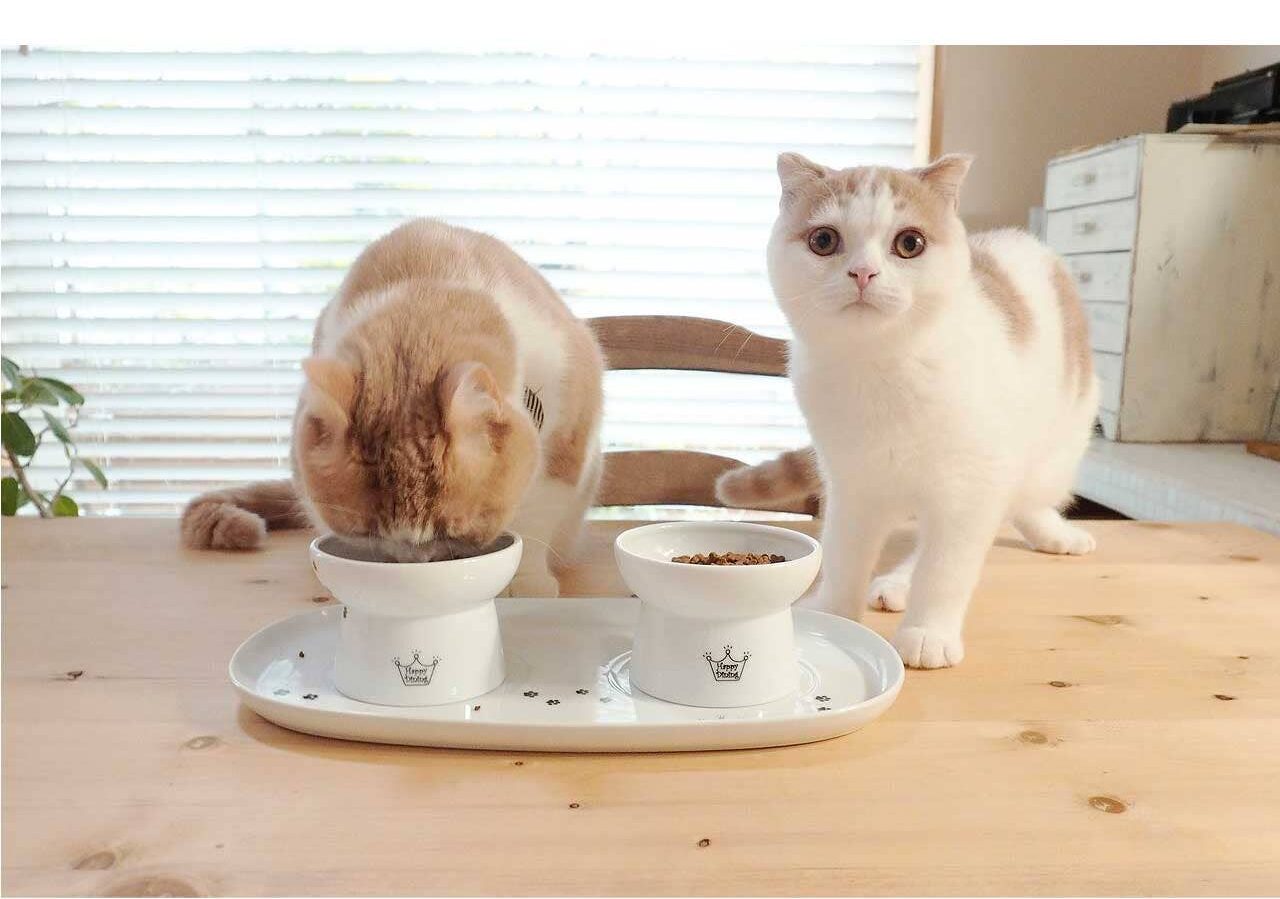 When Cami was found by his foster Susan he was nursing on a possum.
Susan cared for him and brought him home and that's when he met Guava. Guava was put in the feral room by the so-called shelter and Susan came just in time to save her, set a relief in the middle of the night.
Susan is an amazing person and has been a great force in my life these last four years and I thank the universe every day for her and there are literally hundreds of cats out there in Los Angeles that are alive because of her and her work with
KittCrusaders
, a Los Angeles cat rescue organization.
When these two met it was a bond that can never be broken, Cami and Guava are literally inseparable. They have nursed me through 7 very painful hand surgeries in the last 3 years that they have been with me.
Every human says that their wonderful cats are special and I am just as human as anyone else. Cami is like having a cartoon character living with you. And Guava is his yang.
When I got her Susan's husband told me that when she loves Guava loves with everything she knows how to do and that is so true.
My closest family is in France and so these two are my family and I wake up each morning so grateful to have them in my life.
We hope you enjoyed today's story. 🙂
We regularly write about all things relating to cats on our Blog Katzenworld!
My partner and I are owned by five cheeky cats that get up to all kinds of mischief that of course, you'll also be able to find out more about on our Blog
If you are interested in joining us by becoming a regular contributor/guest author do drop us a message @ info@katzenworld.co.uk .