How to help your cat exercise
You don't often see someone taking their cat for a walk on a lead. So how exactly do you make sure your cat gets enough exercise?  If they don't get an adequate amount, they could end up being overweight, which in turn, could lead to serious health conditions such as diabetes or even arthritis.
Read on to discover what is the best exercise for cats and what happens if they don't get any.
Why is exercise important for cats?
Obesity in cats is ever-increasing and recent veterinary studies have shown that a quarter of the UK's cats are affected.
Obviously limiting the amount of food that you give your cat would be the best starting point but exercise also helps shed those pounds, whilst helping keep their joints and muscles mobile and healthy.
Not only does exercise help your cat maintain a healthy weight, but it can also benefit their mental state too. Exercise can keep pets mentally stimulated, which keeps them happy and helps to avoid any behavioural problems.
Exercise is also a great way to build trust between you and your pets, as well as with other animals.
How often should you exercise your cat?
You should try to engage your cat in exercise for around 10 – 15 minutes, several times a day. You will find that, especially kittens, love repetition and won't tire of game, long after you have!
Older cats will be harder to convince as they tend to sleep longer and are more likely subject to health conditions such as arthritis. The best thing to do is find something that peaks your cat's interest and start with a few minutes a day, gradually building up to quarter of an hour.
Advertisements
The full range of Necoichi raised bowls and accessory now available @ Katzenworld Shop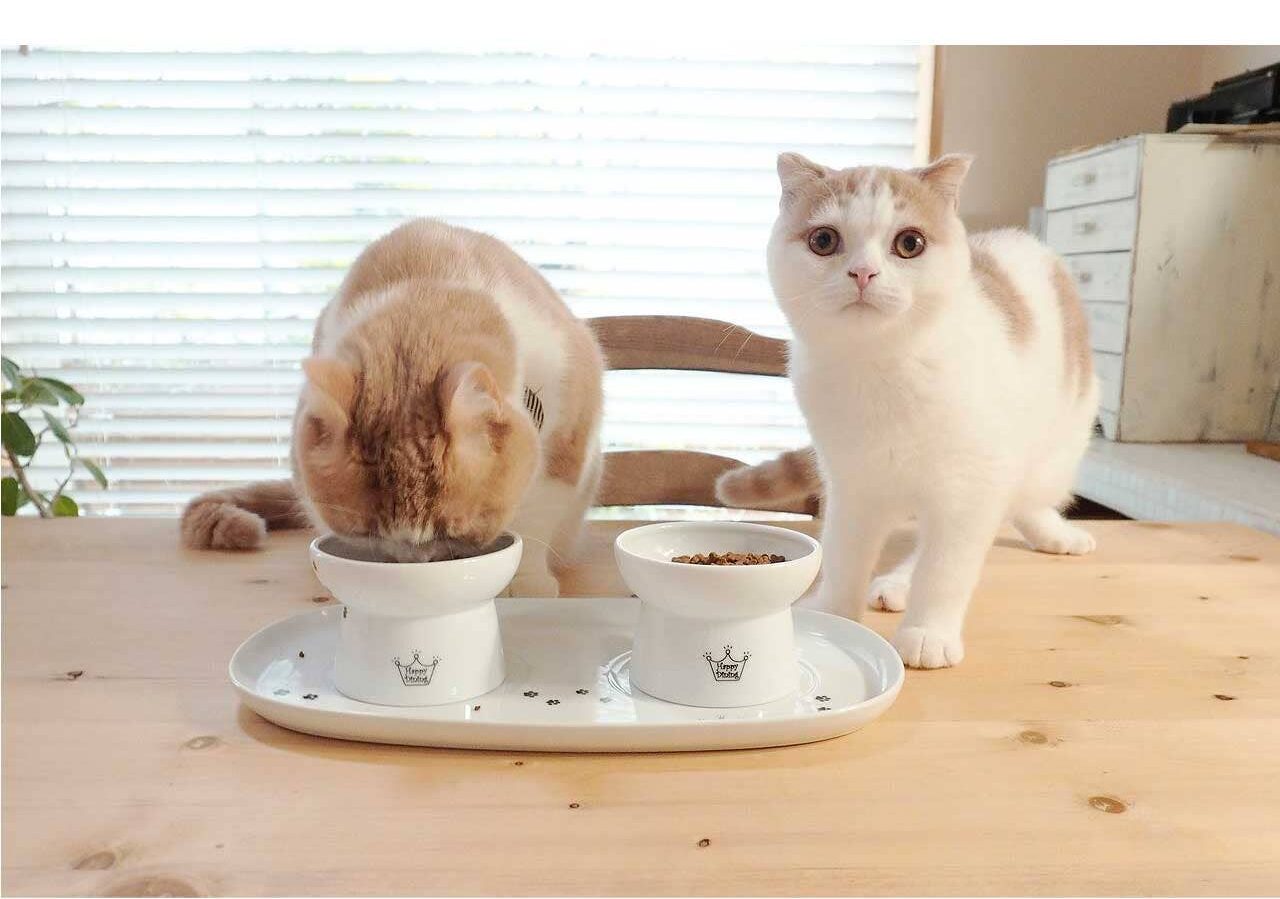 How to exercise your cat
Toys – A great way to increase activity is to introduce an interactive toy – these are especially popular with kittens. One of the best cat exercise toys is a simple wind-up mouse, which your feline friend can chase until their heart's content.
Other favourites include Kong toys, which are plastic dome shaped toys, which when bounced, spring off in a different direction, allowing plenty of opportunity for chase. Cats also enjoy laser pens as they like to follow the red light across a carpet.
Chasing and hunting games – Cats love any excuse to use their innate instincts to hunt. You can easily do this with things at home. You could also try hiding a healthy treat for them to find or get them to chase a stick or toy that you move around for them. A toy such as a ball which dispenses healthy titbits as it moves is a great way to encourage cats to run about.
Some of the best exercise toys for cats are empty kitchen rolls, old socks or crumpled paper. There's no need to spend lots of money on fancy items if you don't want to!
Scratching posts – One of the key reasons why cats put on weight is that their muscles are not kept active and fat is not being effectively burnt. A scratching post helps cats to exercise as they can jump up and claw at the post. A post also makes an efficient tool for keeping their claws nice and short.
Hydrotherapy sessions – While this can be quite costly for sessions, it's a great way to deal with overweight cats as the water relieves pressure on joints. It's also a great way to get a cat active again after surgery.
Hopefully you have learned a few tips to give your cat exercise. Remember, if you are still unsure about starting exercise for cats, you can always visit your vet and ask them to create a tailored regime for you both to follow. It is always a good idea to get cat insurance to protect yourself from any unexpected costs in the event of injury or accident.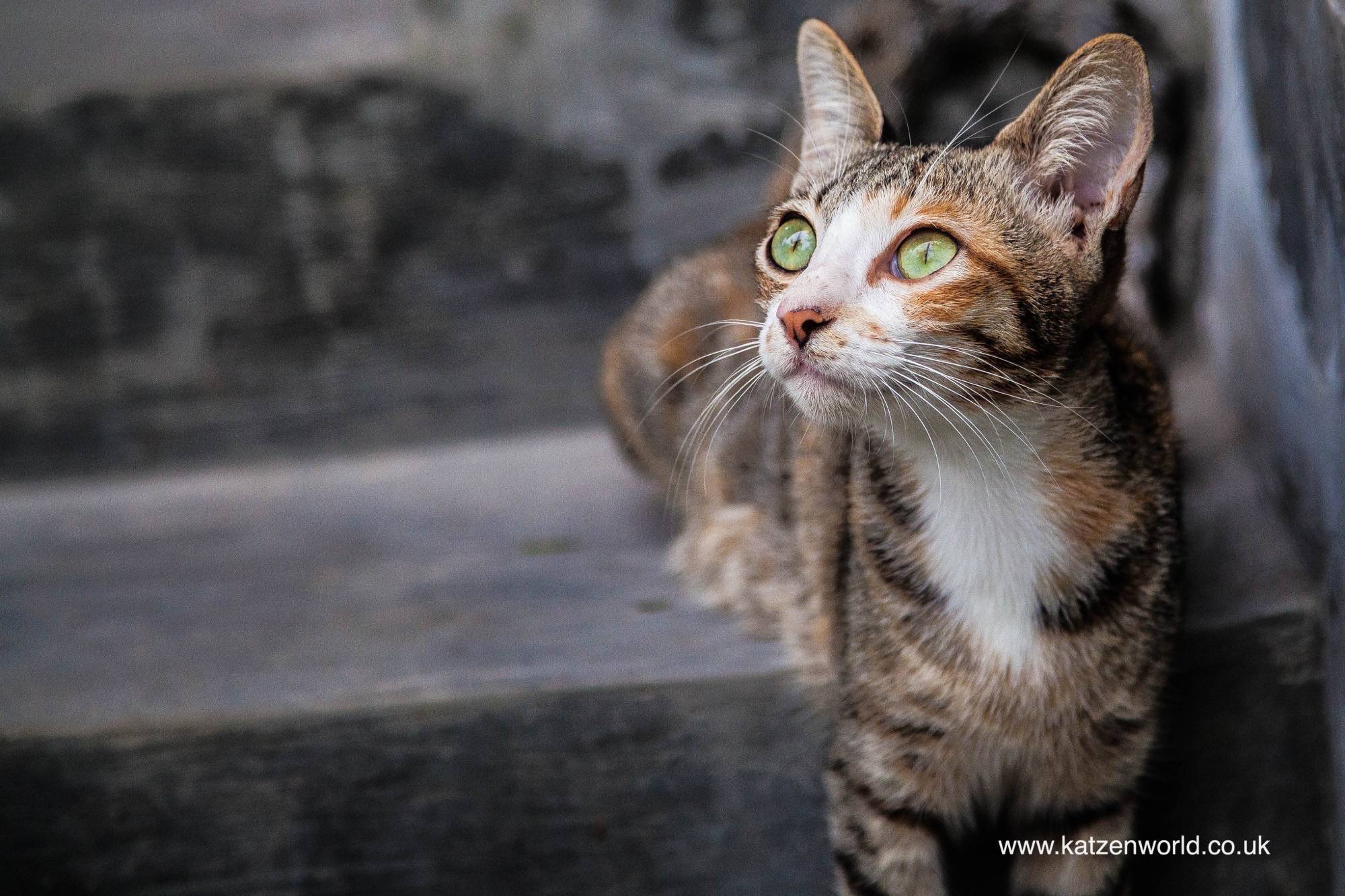 We regularly write about all things relating to cats on our Blog Katzenworld!
My partner and I are owned by five cheeky cats that get up to all kinds of mischief that of course, you'll also be able to find out more about on our Blog
If you are interested in joining us by becoming a regular contributor/guest author do drop us a message @ info@katzenworld.co.uk .