Hi everyone,
It's your favourite Tuxedo here today. ; )
Oliver: So you are probably wondering what I am sitting on? Well… let's take a closer look. 😀
Oliver: This is a genious invention for the hot and sweaty summer days. 😀
Nubia: But it says it's for dogs…
Oliver: So what?!? It keeps me cool!
Nubia: I think you look rather hilarious on the blue mat. 😉
Oliver: Stop making fun and give it a try… you'll see what I mean.
Nubia: Hmmmm…. It's kinda squishy…
Oliver: You need to sit on it for longer just wait…
Nubia: Yes? It's still squishy. 😮
Oliver: A little longer yet… don't make me push you off and take it off you!!!
Nubia: It's kind of… cool. Oh my gosh… it's super cool. I feel so relaxed now! :O
Oliver: See didn't I tell you. Now if I may please get it back…
Nubia: NO chance… I've been sweating all week!!! This is mine now. 😮
Oliver: Right I guess I better get our servants to order another one of the Aquamat chillers. 🙁
Nubia: YES you should because this is now MINE.
Oliver: I still don't know why they are marketed just for dogs… it's just as good for us cats! 😀
Oliver: And best of all these don't need to be put in the fridge. They simply work through our pressure on the pad with it's gel inside. And they come in a variety of sizes:
XS – 30 x 40 cms
S – 40 x 50 cms
M – 50 x 65 cms
L – 50 x 90 cms
Nubia: zzzZzzz…. SNORE
Oliver: Sounds like my sister finally managed to get some sleep. She has been struggling with that because of the heatwave here!
Signed by,
His Meowjesty King Oliver the Maker of Mischief
&
Her Meowjesty Queen Nubia the Disturber of Peace
Advertisements
The full range of Necoichi raised bowls and accessory now available @ Katzenworld Shop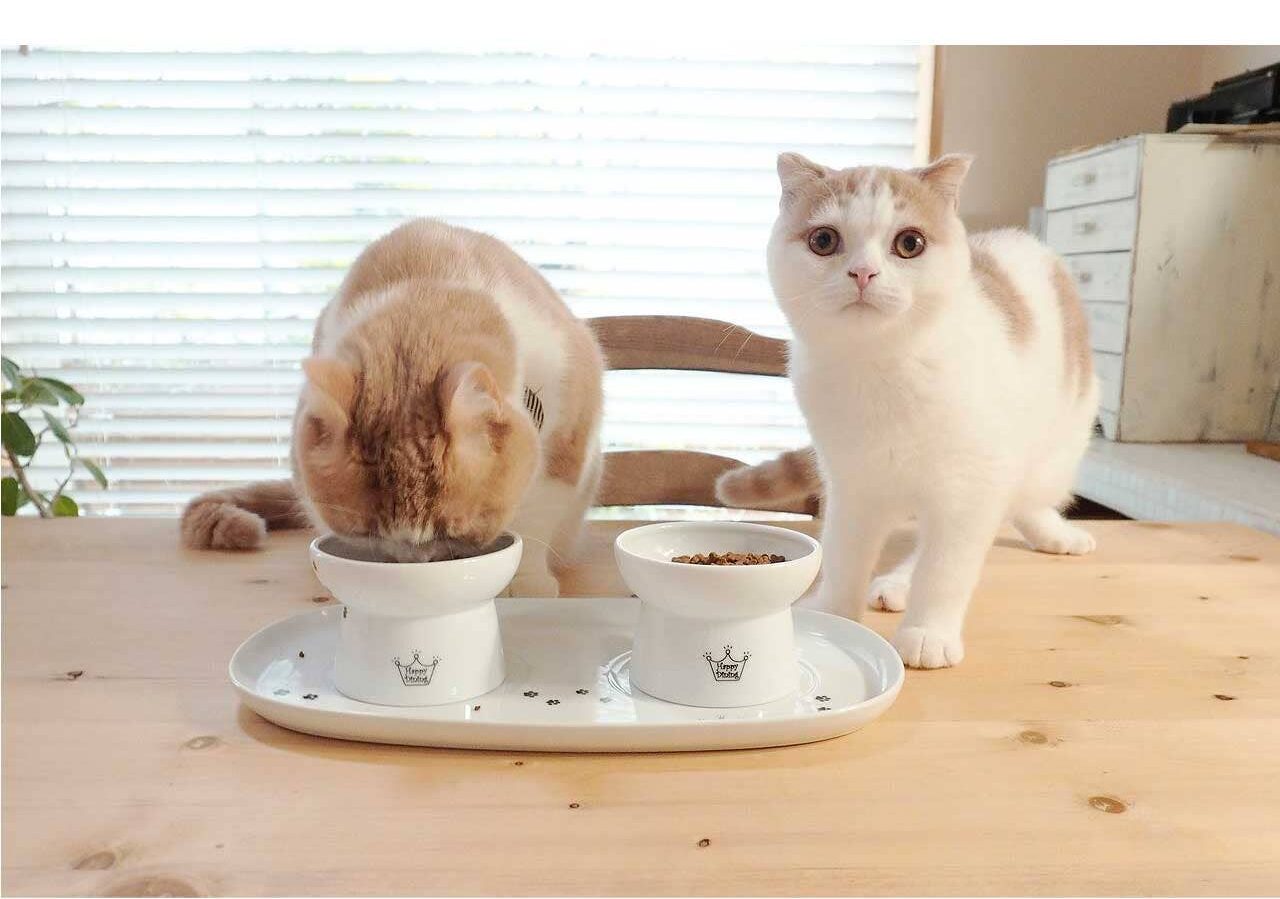 We regularly write about all things relating to cats on our Blog Katzenworld!
My partner and I are owned by five cheeky cats that get up to all kinds of mischief that of course, you'll also be able to find out more about on our Blog
If you are interested in joining us by becoming a regular contributor/guest author do drop us a message @ info@katzenworld.co.uk .