Hi everyone,
It's Nubia here today and we've sure got a story to tell you! Were you able to guess from our feature image what it is?!? No? Well don't worry all shall become clear!
Nubia: So when this arrived I really thought our humans were going to send us off to space…
Nubia: Or that it is some kind of teleporter! 😀
Oliver: But it was far far better than that…
Nubia: Indeed! It was an automatic self cleaning toilet called the Litter-Robot III Open Air so that I would never ever have to step on my brothers smelly poop ever again!
Oliver: What are you trying to imply…
Nubia: Our humans set this up in the kitchen and we've been trialling it for the last 6 months to make sure that it truly works before we show it to you all!
Oliver: And it certainly does… it's nice and big but not too big for me to feel scared.
Nubia: Best of all the ledge stops most tracking of stuff that my brother might carry into the living room over wise… LOL
Nubia: As you can see Oli went for his business… and as usual… didn't cover up his poop…
Oliver: Hey now!!! You didn't have to show them this!
Nubia: Yes I did. Because an important aspect of this is that especially in multi cat households it makes it much more comfortable for the other cats as they won't have to step into the previous cats' mess…
Oliver: Fine… fine… 🙁
Nubia: It was very easy to assemble when it first arrived. Even though I am not sure if our servants had quite the right idea. ;o
Oliver: Oh and did we mention the controls?
Oliver: It's got a handy indicator to alert you if it's full or if there is any problem! And emptying it for occasional deep clean is easy with the empty button. 😀
Nubia: My personal favourite is the night light…
Nubia: Yes in the dark it'll light up blue to make it easier for me to find the loo. 😀
Oliver: Both of us give this four paws up! And our humans say it's worth a high five to the developers whatever that means because they've got no five hands?
Nubia: If you'd like to get your own the US version can be bought here and the EU version here.
Oliver: While the litter robot may seem expensive at first glance our humans think it's well worth the investment for multiple factors:
Convenience – no longer do they have to scoop multiple times a day!
Peace in multi cat households – Other cats don't get annoyed over the mess of the first cat
Reduction of litter boxes – We now have this one and a backup tray instead of three trays and 99% of the time we use our litter robot
Save money on litter – Let's face it the robot is much more efficient at removing clumps than humans will ever be! They are after all a bit clumsy… Our humans think that we use about a third less to half less litter with the robot depending on which litter we use and how well it clumps.
Nubia: Before we go here a little video from the manufacturer:
Oliver: We hope you enjoyed our review and that you'll be back for more soon!
Signed by,
His Meowjesty King Oliver the Maker of Mischief
&
Her Meowjesty Queen Nubia the Disturber of Peace
Advertisements
Visit our Shop for Lisa Parker merchandise!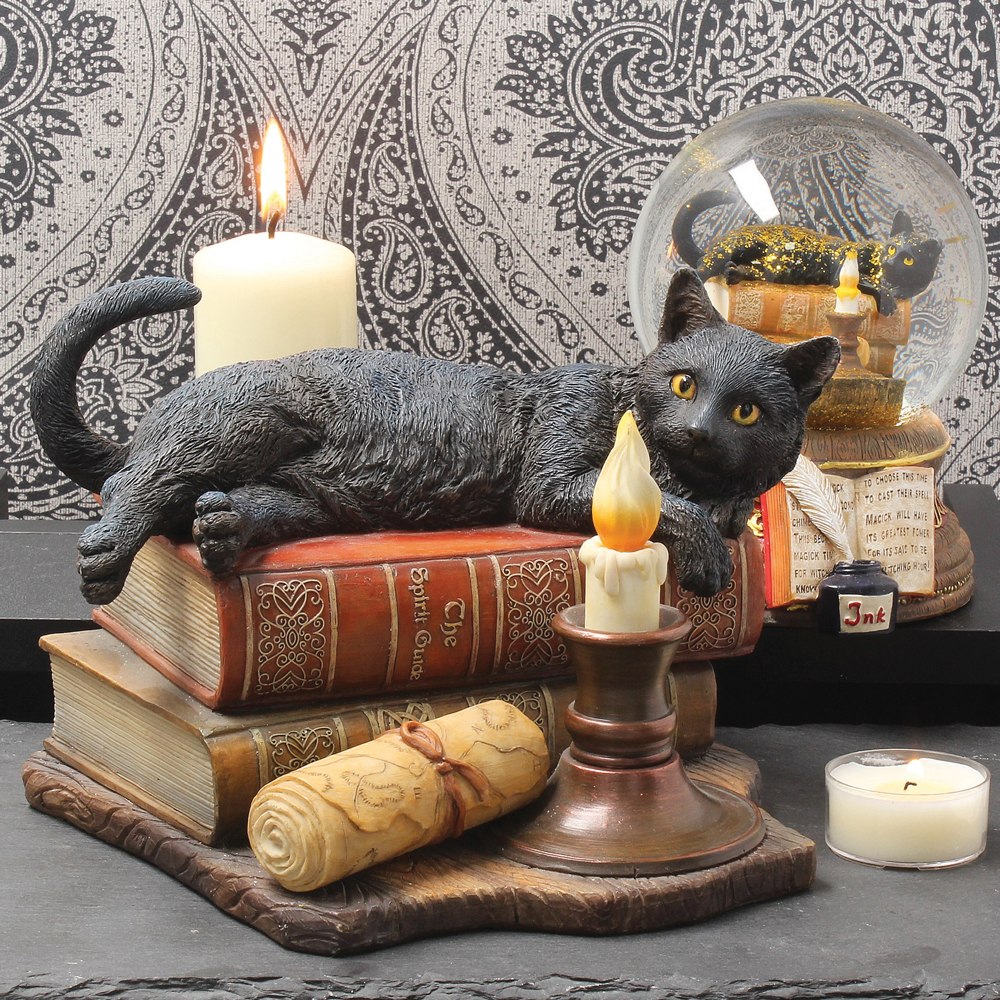 We regularly write about all things relating to cats on our Blog Katzenworld!
My partner and I are owned by five cheeky cats that get up to all kinds of mischief that of course, you'll also be able to find out more about on our Blog
If you are interested in joining us by becoming a regular contributor/guest author do drop us a message @ info@katzenworld.co.uk .