Hi everyone,
I'm back for another fun (food themed story!)
Oliver: And you always say that I eat too much…
Nubia: Oi! Let me talk first. 😮
Nubia: Come on human…
Nubia: … that looks far too delicious to dangle it above my head! :O
Oliver: My god… you really are keen on that o.o
Nubia: *HUNGRY GROWL*
Oliver: And here you call me a Vielfrass… You are far worse…. you are a snapdragon!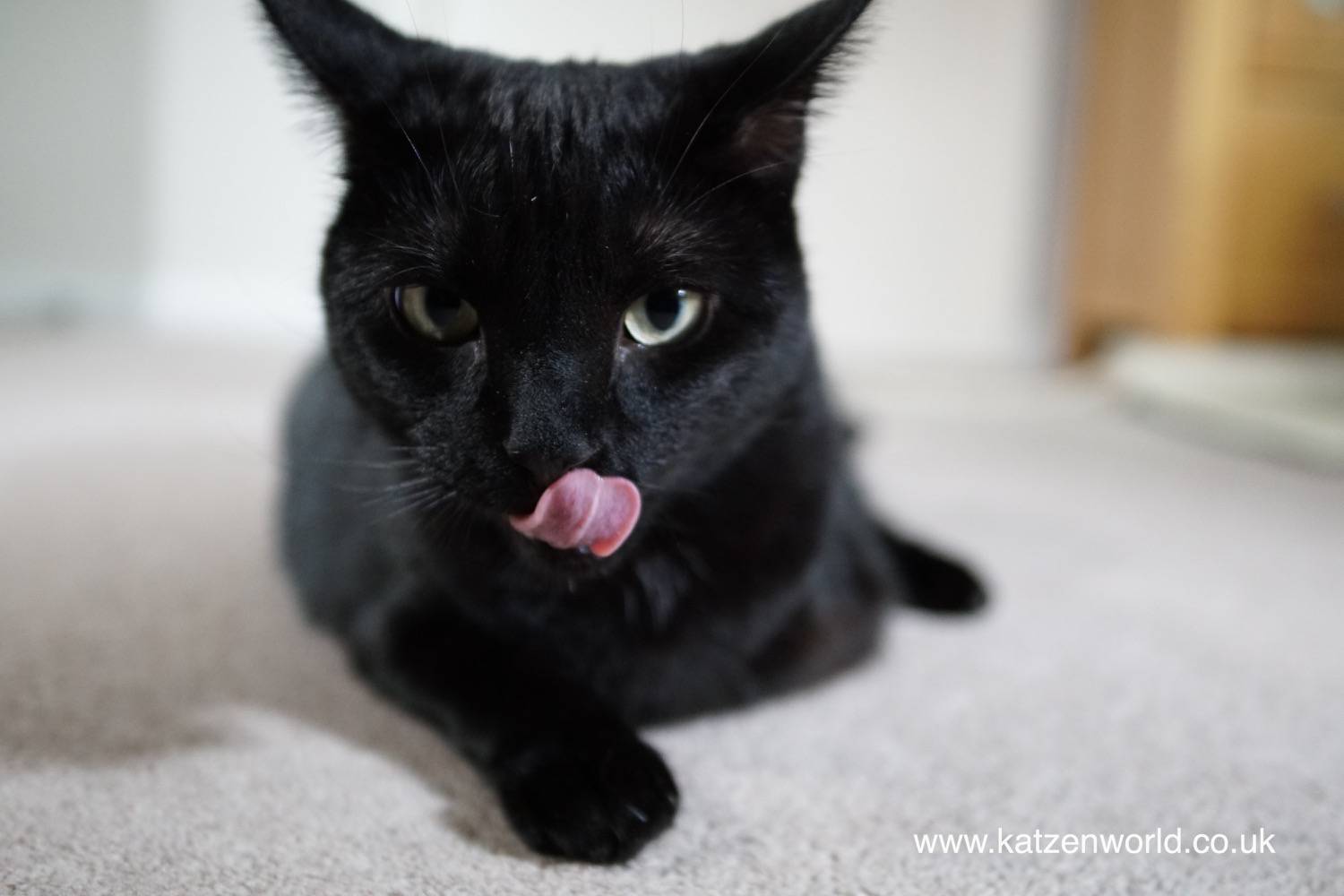 Nubia: Hey now! These are just delicious. 😮
Oliver: What are they anyway?
Nubia: They werre in the long thin tube! Freeze dried fish which the humans got from Animed direct. 🙂
Nubia: Of course I loved the chicken tins as well… But we shall post about those later on. 😀

Nubia: The great thing about these Thrive treats is that there is nothing nasty in them! It's just dried meat. *drool*
Oliver: My cat get a hold of yourself sister… but I've to say they are tasty looking…. Time to try them! (To be continued…)
Signed by,
His Meowjesty King Oliver the Maker of Mischief
&
Her Meowjesty Queen Nubia the Disturber of Peace
Advertisements
Click to visit our Shop for the hassle-free Zen Clippers!
We regularly write about all things relating to cats on our Blog Katzenworld!
My partner and I are owned by five cheeky cats that get up to all kinds of mischief that of course, you'll also be able to find out more about on our Blog
If you are interested in joining us by becoming a regular contributor/guest author do drop us a message @ info@katzenworld.co.uk .