Automated litter boxes are a thing. I don't know from experience, but I'm pretty sure that if I had a device that smelled like a perfectly acceptable cat bathroom, but, at times, made whirring and shuffling sounds, that the Art Cat would run away in fear, possibly never to use said device for its intended purpose. However, I know people who use a mechanical litter sorting machine, and say it works just fine.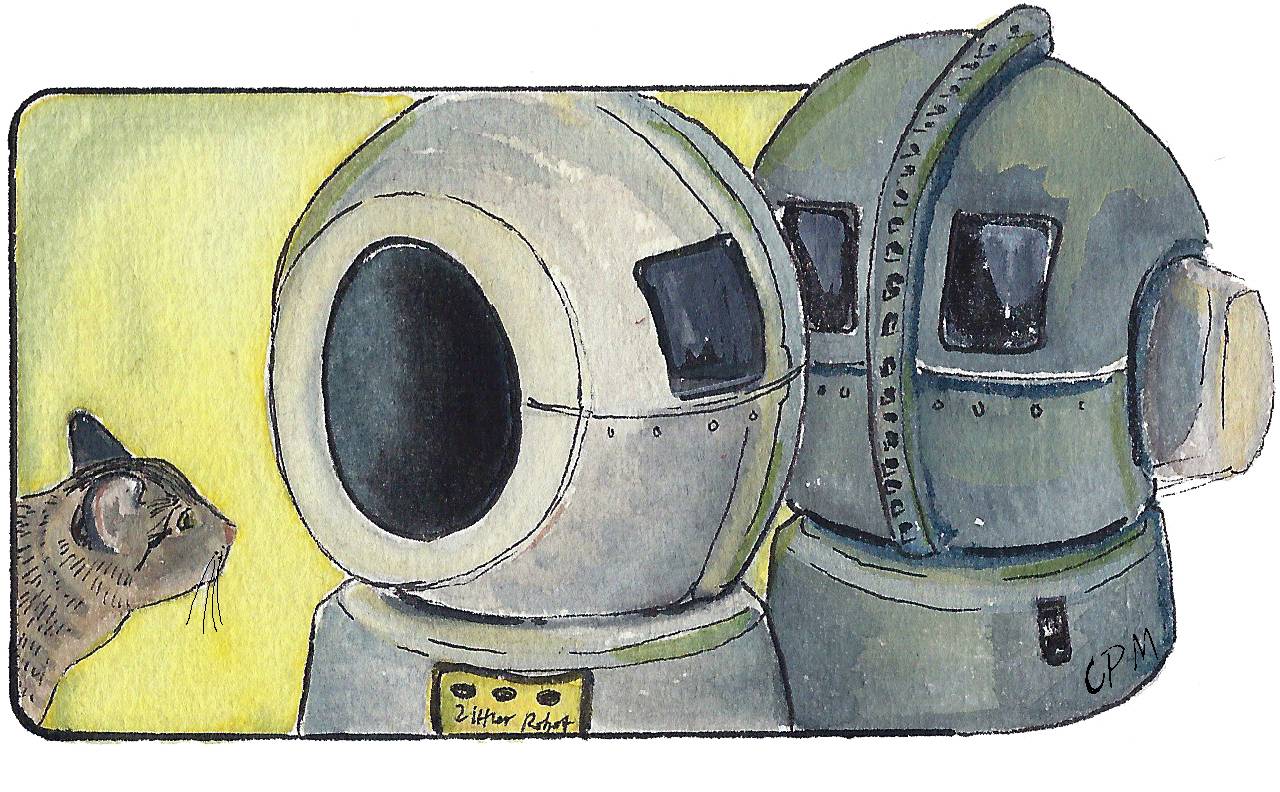 I bring this up because your Friday Art Cat is having some issues. She raises her behind to urinate just over the edge of the box, and there has been some inappropriate marking on a mat in the human bathroom.
"You should have a covered box," you say. Nope. No good. The enclosed structure encourages litter box stalking ,and subsequent peeing outside of the box because we're too afraid to go in for fear of attack.
"You should have one more box than you have cats," you say. Check. I have the correct count. I know every time I clean them. That's not the issue.
"Maybe there's a physical reason your cat is having difficulties." Possible. The Art Cat takes a joint supplement with her food for hip arthritis. Therefore, it may be uncomfortable for her to take the proper stance. It doesn't help that she also has a cantankerous nature which she unfairly hurls at her fellow felines, adding to everyone's elimination tensions.
So, if you have any good ideas, I'm open to hearing them. In the meantime, you can check out this recent post for tips and tricks for dealing with the litter box.
Additionally, I keep a blog, Art is Not for Sissies, where I post about art and cats. Thanks for checking it out!
Carol
Advertisements
Click to visit our Shop for the hassle-free Zen Clippers!
When in doubt, add a kitty.